US close: Street finishes mixed as budget deficit widens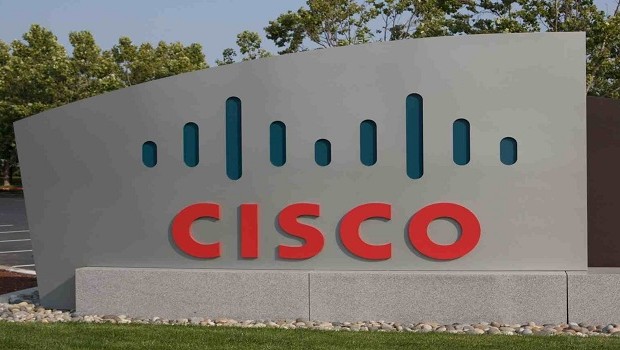 US stocks finished mixed on Wednesday, as market participants digested Federal Reserve chairman Jerome Powell's testimony to the Joint Economic Committee of Congress.
The Dow Jones Industrial Average finished up 0.33% at 27,783.59 and the S&P 500 eked out gains of 0.07% to 3,094.04, while the Nasdaq Composite fell 0.05% to 8,482.10.
At the open, the Dow was 16.21 points softer as investors seemed somewhat disappointed by comments overnight from Donald Trump regarding a potential resolution to America and China's protracted trade war.
"The markets were underwhelmed by the update from President Trump yesterday, hence why stocks are in the red," said David Madden of CMC Markets.
Elsewhere, the Wall Street Journal reported on Wednesday that Washington and Beijing had reached an impasse in talks, as the US remained undecided about whether it would remove existing tariffs on Chinese exports or simply cancel those duties which had been set to come into effect on 15 December.
Later in the session, however, Fed chair Jerome Powell began his testimony to the Joint Economic Committee of Congress.
In the central bank head's prepared remarks, which were released ahead of time, Powell said the baseline outlook for the economy remained favourable, helped by the Fed's three quarter-point rate cuts from July through October.
Powell was upbeat about the economic outlook, seeing continued moderate growth and low inflation but turned a bit dovish as he cautioned there were "notable risks" facing the economy from sluggish growth and "trade developments".
On the data front, the cost of living in the US increased more quickly than expected last month amid rapid increases in food and energy prices, especially for the latter, but stripping out those two categories it surprised to the downside.
According to the Department of Labor, headline consumer prices jumped at a 0.4% month-on-month pace in October, pushing the year-on-year rate of gain up by a tenth of a percentage point to 1.8%, slightly higher than consensus expectations for 1.7%.
At the core level, however, the rate of advance in CPI was more subdued, slipping from a 2.4% pace for September to 2.3% in October, and falling short of consensus forecasts for 2.4%.
In the latter part of the session, the country's budget deficit widened in the latest US monthly budget statement, with the Treasury Department saying that the shortfall grew 34% year-on-year to $134.5bn for October - the largest October deficit in four years.
The news also followed the near-trillion dollar budget gap recorded by the US for the 2019 financial year, in which spending grew twice as fast as income for the federal government.
On the corporate front, Chinese internet giant Tencent Holdings saw its American depositary receipt stock fall 3.47%, after it reported a 21% improvement in third quarter revenue to CNY 97.2bn.
Analysts had pencilled in revenue for the period of CNY 99bn, though Tencent said it would ramp up its games operations in a bid to win more turnover.
Cisco Systems managed gains of 0.19% as it beat Street estimates on turnover and earnings, as its first quarter profit slid to $2.9bn from $3.5bn year-on-year.
Adjusted earnings for the period were 84 cents per share, up from 75 cents a year ago and ahead of the 81 cents anticipated by analysts in a Reuters poll, while revenue was up 1% to $13.2bn year-on-year.
"We performed well in the first quarter, growing revenue and delivering strong margins and earnings per share," said chief financial officer Kelly Kramer.
"With software subscriptions now at 71% of our software revenue, we are making good progress in transforming our business model."
Still, Cisco's shares were down 5.14% in after-hours trading, as investors reacted to the company's outlook for a 3% to 5% fall in revenue in the second quarter, with adjusted earnings per share coming in between 75 and 77 cents.
Dow Jones - Risers
Walt Disney Co. (DIS) $148.72 7.32%
Nike Inc. (NKE) $91.29 2.00%
Walmart Inc. (WMT) $120.98 1.56%
Coca-Cola Co. (KO) $52.41 1.35%
Procter & Gamble Co. (PG) $120.65 1.16%
Chevron Corp. (CVX) $122.28 1.09%
Apple Inc. (AAPL) $264.47 0.96%
McDonald's Corp. (MCD) $195.00 0.89%
Merck & Co. Inc. (MRK) $84.82 0.83%
Home Depot Inc. (HD) $234.80 0.72%
Dow Jones - Fallers
Caterpillar Inc. (CAT) $144.49 -1.26%
Pfizer Inc. (PFE) $36.60 -1.00%
Exxon Mobil Corp. (XOM) $68.80 -0.82%
International Business Machines Corporation (CDI) (IBM) $134.48 -0.82%
Walgreens Boots Alliance, Inc. (WBA) $62.25 -0.75%
Unitedhealth Group Inc. (UNH) $253.57 -0.66%
Intel Corp. (INTC) $57.89 -0.53%
JP Morgan Chase & Co. (JPM) $128.48 -0.53%
American Express Co. (AXP) $120.26 -0.52%
Goldman Sachs Group Inc. (GS) $219.32 -0.49%
S&P 500 - Risers
Walt Disney Co. (DIS) $148.72 7.32%
ConAgra Brands Inc (CAG) $28.31 2.65%
Xcel Energy Inc. (XEL) $61.64 2.44%
Mid Amer Apt Commun (MAA) $134.65 2.33%
Entergy Corp. (ETR) $117.52 2.32%
Advanced Micro Devices Inc. (AMD) $37.52 2.21%
Sba Communications Corp. (SBAC) $231.32 2.18%
Eversource Energy (ES) $80.91 2.17%
Campbell Soup Co. (CPB) $47.37 2.13%
NextEra Energy Inc. (NEE) $227.91 2.10%
S&P 500 - Fallers
Mosaic Company (MOS) $19.68 -5.97%
Hess Corp. (HES) $68.97 -3.95%
Progressive Corp. (PGR) $71.67 -3.75%
Fluor Corp. (FLR) $17.85 -3.62%
Devon Energy Corp. (DVN) $21.62 -3.35%
Biogen Inc (BIIB) $281.89 -3.26%
Schlumberger Ltd. (SLB) $35.03 -3.26%
Whirlpool Corp. (WHR) $150.28 -3.24%
FedEx Corp. (FDX) $156.23 -3.10%
Netflix Inc. (NFLX) $283.11 -3.05%
Nasdaq 100 - Risers
Mercadolibre Inc. (MELI) $513.73 2.85%
Workday, Inc. (WDAY) $166.38 1.63%
Vertex Pharmaceuticals Inc. (VRTX) $207.10 1.59%
Hologic Inc. (HOLX) $46.88 1.58%
Automatic Data Processing Inc. (ADP) $168.98 1.57%
NortonLifeLock Inc. (NLOK) $24.57 1.53%
Incyte Corp. (INCY) $87.43 1.50%
Charter Communications Inc. (CHTR) $480.16 1.28%
Applied Materials Inc. (AMAT) $57.12 1.24%
Verisk Analytics Inc. (VRSK) $139.78 1.23%
Nasdaq 100 - Fallers
Biogen Inc (BIIB) $281.89 -3.26%
Liberty Global plc Series A (LBTYA) $23.02 -3.16%
Netflix Inc. (NFLX) $283.11 -3.05%
Liberty Global plc Series C (LBTYK) $21.99 -3.04%
Trip.com Group Limited (TCOM) $32.75 -3.02%
American Airlines Group (AAL) $28.66 -2.91%
Western Digital Corp. (WDC) $51.02 -2.89%
Baidu Inc. (BIDU) $118.29 -2.88%
Fastenal Co. (FAST) $36.02 -2.38%
Alexion Pharmaceuticals Inc. (ALXN) $107.13 -2.11%