US close: Stocks weaker as Fed signals 'restrictive' policy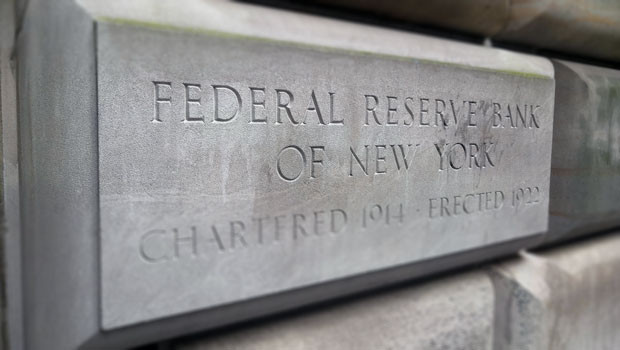 US stocks closed in negative territory on Wednesday, after attention on better-than-expected retail sales gave way to the latest meeting minutes from the US Federal Reserve.
The Dow Jones Industrial Average ended the session down 0.5% at 33,980.32, as the S&P 500 lost 0.72% to 4,274.04 and the Nasdaq Composite was off 1.25% at 12,938.12.
"The Fed hiked rates by 0.75% in July, but at the same time, the central bank said it might look to scale back the size of hikes down the line," said Equiti Capital market analyst David Madden.
"Since that rate hike, the unemployment rate has fallen to a new two-year low, so that could justify further large rate hikes.
"On the other hand, CPI and PPI have cooled a little so that might be a sign their monetary tightening is working."
Investors spent the later parts of the trading day poring over the minutes from the Fed's July meeting, at which policymakers delivered a 75-basis point rise in interest rate targets.
The minutes showed that members of the Federal Open Market Committee agreed moving interest rates high enough to temper economic growth could be required to slow rampant consumer inflation.
They said that a "restrictive" policy approach was needed, "because it would better position the FOMC to raise the policy rate further, to appropriately restrictive levels, if inflation were to run higher than expected."
In economic news, Americans spent at a slightly lower than expected pace last month, although the details of the report were stronger.
According to the Department of Commerce, total US retail sales volumes were flat in July at $682.8bn, following a 0.8% jump during the month before, and below the 0.2% rise expected by markets.
June's increase had previously been reported at 1.0%.
Excluding sales of automobiles, retail sales rose by 0.4%, after a 0.9% rise in June, and excluding both automobiles and gasoline, sales increased by 0.7% on the month.
Sales of automobiles and parts shrank by 1.6% on the month and those at gasoline stations by 1.8% to reach $124.99bn and $67.44bn, respectively, while sales of clothing and at general merchandise stores also fell by a respective 0.6% and 0.7%.
On the corporate front, 'cheap-chic' retailer Target Corporation was down 2.69% after its second-quarter profits missed estimates by a wide margin, as it moved to aggressively cut excess inventories.
The company blamed those high stockpiles on earlier moves to try and forestall disruptions to its supply chains, however, sounding a confident note on the outlook for the back half of the year.
FuboTV plummeted 15.59% by the close, despite the streaming service revealing its plans for profitability at an investor day on Tuesday.
On the upside, Blue Water Vaccines rocketed 199.61% after announcing plans to "explore the potential to develop" a vaccine for monkeypox.
Elsewhere, TJX Companies added 2.84% after the off-price retail giant reported better-than-expected second-quarter profit, even though same-store sales fell more than anticipated as a result of inflationary pressures.
Reporting by Josh White at Sharecast.com. Additional reporting by Alexander Bueso.
Dow Jones - Risers
International Business Machines Corporation (CDI) (IBM) $137.79 0.90%
Apple Inc. (AAPL) $174.55 0.88%
Chevron Corp. (CVX) $157.70 0.82%
Merck & Co. Inc. (MRK) $91.04 0.50%
Travelers Company Inc. (TRV) $173.96 0.25%
McDonald's Corp. (MCD) $266.82 0.20%
Walmart Inc. (WMT) $139.52 0.11%
Johnson & Johnson (JNJ) $167.58 0.01%
Honeywell International Inc. (HON) $0.00 0.00%
Dowdupont Inc. (DWDP) $0.00 0.00%
Dow Jones - Fallers
Boeing Co. (BA) $167.20 -2.84%
Walgreens Boots Alliance, Inc. (WBA) $40.87 -2.78%
3M Co. (MMM) $147.43 -1.88%
Walt Disney Co. (DIS) $122.81 -1.72%
Visa Inc. (V) $214.52 -1.21%
Dow Chemical Co. (DOW) $55.46 -1.16%
Intel Corp. (INTC) $35.78 -1.13%
Amgen Inc. (AMGN) $250.58 -1.02%
Verizon Communications Inc. (VZ) $45.34 -1.00%
American Express Co. (AXP) $163.90 -0.88%
S&P 500 - Risers
Agilent Technologies Inc. (A) $142.29 7.17%
Valero Energy Corp. (VLO) $117.75 3.92%
Progressive Corp. (PGR) $127.06 3.73%
TJX Companies Inc. (TJX) $68.54 2.84%
HF Sinclair Corporation (DINO) $52.04 2.54%
Eli Lilly and Company (LLY) $316.82 2.10%
Marathon Petroleum Corporation (MPC) $98.62 2.04%
Waters Corp. (WAT) $335.42 1.89%
H&R Block Inc. (HRB) $48.40 1.87%
Allstate Corp (The) (ALL) $132.04 1.78%
S&P 500 - Fallers
Jack Henry & Associates Inc. (JKHY) $197.30 -6.42%
Dish Network Corp. (DISH) $18.33 -5.86%
Carnival Corp. (CCL) $10.56 -5.63%
Perrigo Company plc (PRGO) $39.63 -5.28%
Norwegian Cruise Line Holdings Ltd (NCLH) $13.80 -5.22%
Royal Caribbean Cr (RCL) $41.86 -5.04%
Analog Devices Inc. (ADI) $170.13 -4.98%
Carmax Inc. (KMX) $100.01 -4.04%
Align Technology Inc. (ALGN) $277.66 -3.94%
Nordstrom Inc. (JWN) $25.75 -3.91%
Nasdaq 100 - Risers
Apple Inc. (AAPL) $174.55 0.88%
Costco Wholesale Corp. (COST) $556.32 0.60%
Cintas Corp. (CTAS) $439.10 0.29%
Automatic Data Processing Inc. (ADP) $260.69 0.25%
Paychex Inc. (PAYX) $138.62 0.22%
Ross Stores Inc. (ROST) $92.82 0.19%
O'Reilly Automotive Inc. (ORLY) $743.76 0.16%
CSX Corp. (CSX) $34.48 0.12%
Maxim Integrated Products Inc. (MXIM) $0.00 0.00%
Mylan Inc. (MYL) $0.00 0.00%
Nasdaq 100 - Fallers
Dish Network Corp. (DISH) $18.33 -5.86%
Mercadolibre Inc. (MELI) $997.90 -5.30%
Analog Devices Inc. (ADI) $170.13 -4.98%
Align Technology Inc. (ALGN) $277.66 -3.94%
Qurate Retail Inc. (QRTEA) $3.96 -3.65%
Charter Communications Inc. (CHTR) $465.28 -3.63%
Texas Instruments Inc (TXN) $176.71 -3.63%
Wynn Resorts Ltd. (WYNN) $65.42 -3.57%
Liberty Global plc Series A (LBTYA) $21.31 -3.53%
Micron Technology Inc. (MU) $61.62 -3.51%