US close: Stocks turn negative as consumer borrowing increases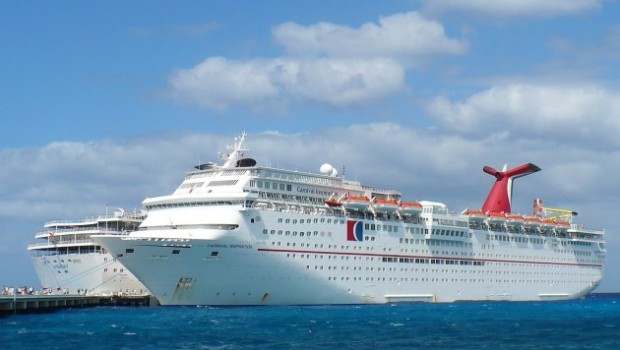 US stocks had turned negative by the close on Tuesday, putting to bed hopes for a second session of gains even as investors focussed on signs the global Covid-19 Coronavirus pandemic was slowing.
The Dow Jones Industrial Average ended the session down 0.12% at 22,653.86, the S&P 500 slipped 0.16% to 2,659.41, and the Nasdaq Composite was 0.33% weaker at 7,887.26.
At the open, the Dow was 555.24 points higher and managed to keep its head above the waterline for much of the session, after major indices soared on Monday on the back of an overall more optimistic tone around the pandemic from the White House at a press conference over the weekend.
The strong moves earlier in the day came after South Korea reported less than 50 new cases of Covid-19 for a second day in a row, while China posted no new deaths for the first time since it started publishing daily updates in January.
Also underlining the robust sentiment on Tuesday morning were comments from president Donald Trump, who said on Monday that there was "tremendous light at the end of the tunnel". World Health Organization officials also said research to develop vaccines and treatments for the virus had "accelerated at incredible speed".
"There are really encouraging signs that the worst-hit countries in Europe are seeing significant improvements, that the lockdown measures are working and that life may soon be able to at least start to return to normal," said Oanda analyst Craig Erlam earlier.
"This is the moment investors have been waiting for, a time when they can start to put a date on normality and in some way quantify the damage."
However, Erlam noted that the US was facing a "terrible couple of weeks".
Total confirmed infections in the US have topped 347,000, with at least 10,000 deaths, according to Johns Hopkins University.
On the macro front, the number of job openings in the US fell to 6.9 million in February, ahead of the 6.6 million projected by economists, according to the Bureau of Labor Statistics.
Consumer borrowing, meanwhile, hastened in February even before the Covid-19 pandemic took hold of the US, with total consumer credit rising $22.3bn.
That made for an annual growth rate of 6.4%, compared to the 3.5% growth in January, with the total figure well ahead of the $14.2bn economists had been expecting.
In equities, embattled cruise operator Carnival was up 10.84% in New York trading, adding to its 21.7% growth on Monday after it was revealed Saudi Arabia's sovereign wealth fund had taken an 8.2% stake in the firm.
Sector peers were also in the green, with Norwegian Cruise Line up 10.01% and Royal Caribbean 13.31% firmer.
The country's major airlines were in a mixed state, with Delta Air Lines slipping 0.31%, while American Airlines was up 7.58% and United Airlines was 1.92% higher.
Retailers were in a solid position, even as they were forced to curtail trading in many states, with discount department store Kohl's up 20.38%, while fashion outlet operator TJX Companies was 1.32% higher after saying it would furlough most staff.
Online furniture and decoration peddler Wayfair was 8.33% firmer after it was upgraded to 'buy' from 'neutral' by Bank of America Securities, alongside a price target increase.
Dow Jones - Risers
Goldman Sachs Group Inc. (GS) $166.02 4.92%
American Express Co. (AXP) $87.58 4.42%
3M Co. (MMM) $144.60 2.77%
Exxon Mobil Corp. (XOM) $41.24 1.90%
Travelers Company Inc. (TRV) $100.78 1.82%
Walt Disney Co. (DIS) $101.24 1.67%
JP Morgan Chase & Co. (JPM) $90.64 1.32%
Caterpillar Inc. (CAT) $121.92 1.24%
Chevron Corp. (CVX) $80.92 0.66%
Home Depot Inc. (HD) $192.29 0.50%
Dow Jones - Fallers
Boeing Co. (BA) $141.58 -4.83%
Procter & Gamble Co. (PG) $112.77 -4.28%
Walmart Inc. (WMT) $121.99 -3.24%
Pfizer Inc. (PFE) $33.61 -2.78%
Merck & Co. Inc. (MRK) $78.51 -2.18%
Cisco Systems Inc. (CSCO) $40.64 -1.91%
Johnson & Johnson (JNJ) $137.48 -1.63%
Apple Inc. (AAPL) $259.43 -1.16%
Microsoft Corp. (MSFT) $163.49 -1.08%
McDonald's Corp. (MCD) $175.59 -0.82%
S&P 500 - Risers
Macerich Co (MAC) $7.35 20.89%
Kohls Corp. (KSS) $17.01 20.21%
PVH Corp. (PVH) $46.73 17.68%
Alliance Data Systems Corp. (ADS) $35.58 14.15%
Royal Caribbean Cr (RCL) $33.55 13.31%
Simon Property Group Inc. (SPG) $60.88 12.62%
Darden Restaurants Inc. (DRI) $58.96 12.52%
Williams Companies Inc. (WMB) $15.15 12.22%
Nordstrom Inc. (JWN) $18.04 11.36%
Coty Inc. Class A (COTY) $5.56 11.20%
S&P 500 - Fallers
Msci Inc. (MSCI) $286.08 -5.42%
Atmos Energy Corp. (ATO) $98.41 -5.03%
Boeing Co. (BA) $141.58 -4.83%
Equinix, Inc. (EQIX) $623.62 -4.39%
Procter & Gamble Co. (PG) $112.77 -4.28%
Teleflex Inc. (TFX) $309.06 -4.06%
Gilead Sciences Inc. (GILD) $74.67 -3.94%
Wisconsin Energy Corp. (WEC) $87.71 -3.86%
Ameren Corp. (AEE) $71.44 -3.72%
FLIR Systems Inc. (FLIR) $33.79 -3.70%
Nasdaq 100 - Risers
American Airlines Group (AAL) $10.22 7.58%
Wynn Resorts Ltd. (WYNN) $60.85 7.26%
Expedia Group Inc. (EXPE) $56.51 6.97%
Tesla Inc (TSLA) $545.45 5.66%
Hologic Inc. (HOLX) $37.77 5.33%
Henry Schein Inc. (HSIC) $49.30 4.58%
Marriott International - Class A (MAR) $73.82 4.58%
Hasbro Inc (HAS) $74.41 4.51%
Trip.com Group Limited (TCOM) $24.43 4.18%
Mercadolibre Inc. (MELI) $525.67 3.85%
Nasdaq 100 - Fallers
Gilead Sciences Inc. (GILD) $74.67 -3.94%
Biomarin Pharmaceutical Inc. (BMRN) $79.83 -3.55%
Nvidia Corp. (NVDA) $259.03 -3.49%
Biogen Inc (BIIB) $301.21 -3.27%
Adobe Systems Inc. (ADBE) $308.93 -3.20%
Maxim Integrated Products Inc. (MXIM) $51.77 -3.18%
NetEase Inc. Ads (NTES) $326.97 -3.15%
Vertex Pharmaceuticals Inc. (VRTX) $247.67 -2.99%
Activision Blizzard Inc. (ATVI) $59.87 -2.81%
Ross Stores Inc. (ROST) $84.81 -2.72%