US close: Stocks tumble after airstrike kills Iranian general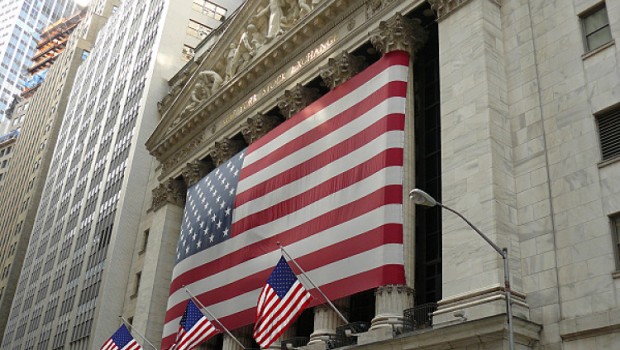 US stocks recorded some heavy losses on Friday after the White House confirmed that an airstrike had killed a top Iranian commander, with Tehran vowing to retaliate.
At the close, the Dow Jones Industrial Average was down 0.81% at 28,634.88, while the S&P 500 was 0.71% softer at 3,234.85 and the Nasdaq Composite saw out the session 0.79% weaker at 9,020.77.
The Dow closed 233.92 points lower on Friday after seeing out the previous session higher as sentiment on the first day of 2020 got a boost from the People's Bank of China's decision to cut lenders' reserve ratio, or the amount of cash that they needed to keep stashed away.
However, stocks took a beating on Friday after the US revealed late on Thursday that it had killed top Iranian commander General Qasem Soleimani in an airstrike on Baghdad. Some observers described Soleimani as the second most powerful figure in Tehran.
Iranian Foreign Minister Mohammad Javad Zarif warned on Friday that Iran would retaliate against the US for its actions.
Oil prices rose roughly 3% to $63.05 per barrel following the news - raising concerns about an energy shock on the global economy.
CMC Markets analyst David Madden said: "Relations between the US and Iran have been tense in recent months, and the relationship is now under further pressure.
"Traders are fearful of a retaliation from Iran, hence why stocks are lower this morning. Equity markets enjoyed a nice rally yesterday on the back of the news the Chinese central bank will lower the reserve requirement ratio, so the Iranian issue has provided dealers with a good excuse to trim their exposure to stocks."
On the data front, activity in the US manufacturing sector contracted at a stronger-than-expected pace during, according to the Institute for Supply Management.
The ISM's PMI dropped to 47.2 in December from 48.1 in November - falling short of analysts' estimates of 49.0.
"Global trade remains the most significant cross-industry issue, but there are signs that several industry sectors will improve as a result of the phase-one trade agreement between the US and China," said Timothy R Fiore, the ISM Manufacturing Business Survey Committee's chair.
Elsewhere, policymakers at the Federal Reserve agreed during their two-day meeting back in December that the current interest rate range would remain appropriate for "a time" as long as the economy stayed on its current path of growth.
Minutes from the Federal Open Market Committee's December meeting revealed that the central bank believed maintaining the current rate range of 1.5% to 1.75% would cushion the US' record-breaking economic expansion from a global slowdown.
No major corporate news was released on Friday.