US close: Stocks surge following FOMC minutes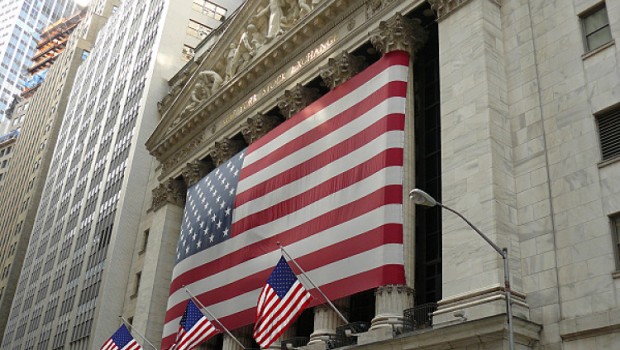 US stocks closed sharply higher on Wednesday as a volatile week for indices continued after the Federal Reserve indicated it was willing to keep rates near zero until after the economy had felt the full weight of Covid-19.
At the close, the Dow Jones Industrial Average was up 3.44% at 23,433.57, while the S&P 500 was 3.41% firmer at 2,749.98 and the Nasdaq Composite saw out the session 2.58% stronger at 8,090.90.
The Dow closed 779.71 points higher on Wednesday after closing out the previous session slightly weaker as the blue-chip index staged its biggest reversal since the 2008 financial crisis.
While US cases of Covid-19 have topped 383,000, with at least 12,000 deaths, according to Johns Hopkins University, the volume of daily increases in both the US and across the globe have fallen every day since Friday.
The National Institute of Allergy and Infectious Diseases' Anthony Fauci said the death count was now lower than initially expected. However, he warned that containment efforts should be intensified.
As a result, investors were looking out for hints on when the US economy could return to normal, given that White House officials have previously expressed a desire to begin to reopen parts of the economy that had been shut down due to efforts to limit the spread of the contagion.
White House economic advisor Larry Kudlow said he believes the economy will be able to reopen in "the next four-to-eight weeks".
On the macro front, mortgage applications dropped 17.9% in the week ended 5 April, according to the Mortgage Bankers Association.
Mortgage applications to purchase a home fell even sharper in states hardest hit by the Covid-19 outbreak. Purchase applications fell 47.5% year-on-year in California, 55.4% in New York and 59.9% in Washington.
Elsewhere, minutes from the Federal Reserve's FOMC meeting on 15 March revealed that the central bank was prepared to keep rates near zero until the economy had weathered the pandemic's impact.
No major corporate earnings were released on Wednesday.