US close: Stocks surge despite continued increase in number of new Covid-19 cases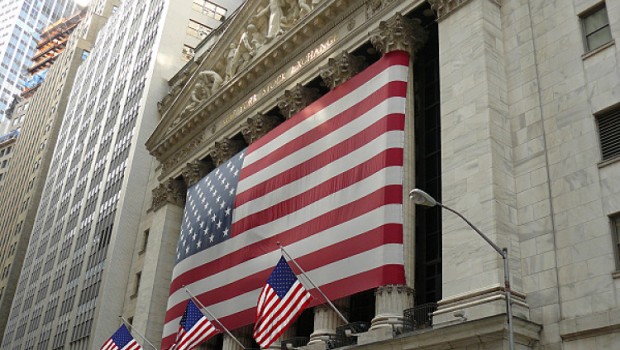 Wall Street stocks recorded solid gains on Monday as major indices shook off concerns around a continued rise in new Covid-19 cases across the United States.
At the close, the Dow Jones Industrial Average was up 1.78% at 26,287.03, while the S&P 500 was 1.59% firmer at 3,179.72 and the Nasdaq Composite saw out the session 2.21% stronger at 10,433.65.
The Dow closed 459.67 points higher on Monday, extending gains recorded ahead of the Independence Day long weekend on Thursday.
Sentiment was boosted by a strong performance by Asian stocks overnight, with the Shanghai Composite surging 5.71% as the country carried on with its economic reopening despite the World Health Organisation reporting on Saturday that more than 200,000 new coronavirus cases had been reported globally in a 24-hour period - a fresh record.
On a regional level, the biggest spike was seen in the Americas, where nearly 130,000 new cases were confirmed - with Florida and Texas reporting record one-day increases of 11,445 and 8,258, respectively. In the US, 45,000 new cases were recorded on Saturday alone.
Oanda's Edward Moya said: "Financial markets will continue to overlook the increases with coronavirus cases over 30 states until US fatality numbers surge. Vaccine and treatment hopes are also expected to provide breakthrough updates over the next couple months that could provide better clarity for the second half of 2021.
"The US still does not seem to be in a good position for the second wave in the Fall as contact tracing, social distancing, and avoiding mass gatherings saw many states struggle over the long holiday weekend."
In the corporate space, shares in the likes of Carnival, Royal Caribbean, Norwegian Cruise Line, American Airlines and Delta Air Lines were all higher - as were big tech firms such as Apple, Amazon, Microsoft and Alphabet.
Warren Buffet's Berkshire Hathaway purchased natural gas transmission and storage assets from Dominion Energy for roughly $10bn including debt and Uber shares were up after reportedly reaching an all-stock deal for food delivery service Postmates.
On the macro front, economic activity in the US service sector recorded strong growth, with the Institute for Supply Management's non-manufacturing PMI coming in at 57.1 in June.
While the figure topped Wall Street estimates of 50.1, respondents remained cautious regarding the Covid-19 pandemic and recent protest across the US. However, they appeared to be cautiously optimistic about business conditions and the economy as a whole amid reopening efforts.