US close: Stocks surge after Jerome Powell speech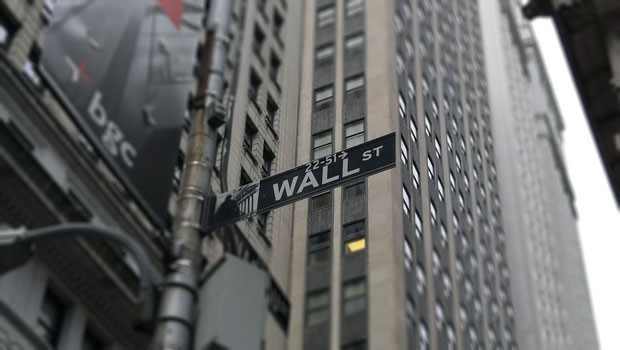 Wall Street stocks closed well above the waterline on Wednesday, as market participants digested comments from Federal Reserve chairman Jerome Powell after an avalanche of economic data.
At the close, the Dow Jones Industrial Average was up 2.18% at 34,589.77, as the S&P 500 added 3.09% to 4,080.11, and the Nasdaq Composite was ahead 4.41% at 11,468.00.
The Dow closed 737.24 points higher on Wednesday, easily reversing the previous session's single-digit gain.
The head of the US central bank earlier opened the door to a downshift in the pace of interest rate hikes as soon as December, in remarks to the Brookings Institution.
However, what now mattered most was how much more rates needed to rise and for how long they should be kept at a "restrictive" level to return inflation to 2%, Jerome Powell said.
In the speech, even as he said twice that inflation remained "far too high", the Fed chair explained that the path ahead for prices was "highly uncertain".
"Despite the tighter policy and slower growth over the past year, we have not seen clear progress on slowing inflation."
Powell went on to stress the so-called core services inflation was what mattered most for the path ahead for inflation.
The key to that component of inflation was the labour market, he explained.
Chairman Powell also discussed how the US labour force was currently 3.5 million people smaller than the Congressional Budget Office had forecast before the pandemic.
He linked that to Covid-related sickness, a wave of early retirements brought on by the pandemic, slower population growth and Covid-related deaths.
The latter two probably accounted for around 1.5 million missing workers, he said.
On the economic front, US mortgage applications fell 0.8% in the week ended 25 November, according to the Mortgage Bankers Association, following a 2.2% advance in the previous week.
Applications to refinance a home loan dropped 12.9%, while the purchase index rose 3.8%.
Elsewhere, hiring in the US slowed by more than expected in November, according to consultancy ADP, with hiring in America's private sector declining from 239,000 in October to 127,000 in November.
Economists had pencilled in an increase of 195,000.
Still on data, America's economy expanded at a slightly quicker pace than expected over the three months ended 30 September.
According to the Department of Commerce, US gross domestic product grew at a quarterly annualised clip of 2.9% over the third quarter.
Consensus had been for growth of 2.7%.
On another note, manufacturing sector activity in the Chicago region registered an outsized slump in November, according to Market News International's Chicago factory sector purchasing managers' index, which cratered to a reading of 37.2 - down from an October print of 45.2 and well below economists' forecasts for a reading of 47.0.
Moving on, an advance reading of October's goods trade balance showed the US trade gap on goods widened sharply, down from a revised print of $91.9bn in September to $99.0bn in October, according to the Census Bureau.
Meanwhile, contracts to buy previously owned US homes fell for a fifth month in a row in October, according to the National Association of Realtors, which said its pending home sales index, based on signed contracts, fell to 4.6% to 77.1 last month.
Finally, the number of job openings in the US dropped by 353,000 to 10.3m in October, according to the Bureau of Labor Statistics, with job openings decreasing in state and local government, excluding education, nondurable goods manufacturing, and federal government, while the number of job openings increased in other services and in finance and insurance.
In equities, Hewlett Packard Enterprise jumped 8.54% as its latest numbers met expectations, with the firm serving up some strong revenue guidance.
Walt Disney gained 3.36% after the entertainment giant said it could be accounting for impairment charges as recently-reappointed chief executive Bob Iger mulled some serious changes to boost profits.
On the downside, Spam maker Hormel Foods slipped 2.47% after it fell short of expectations on fourth quarter sales, although it did beat on profit forecasts.
Reporting by Josh White for Sharecast.com. Additional reporting by Iain Gilbert.