US close: Stocks start week on positive note, helped by M&A and stimulus hopes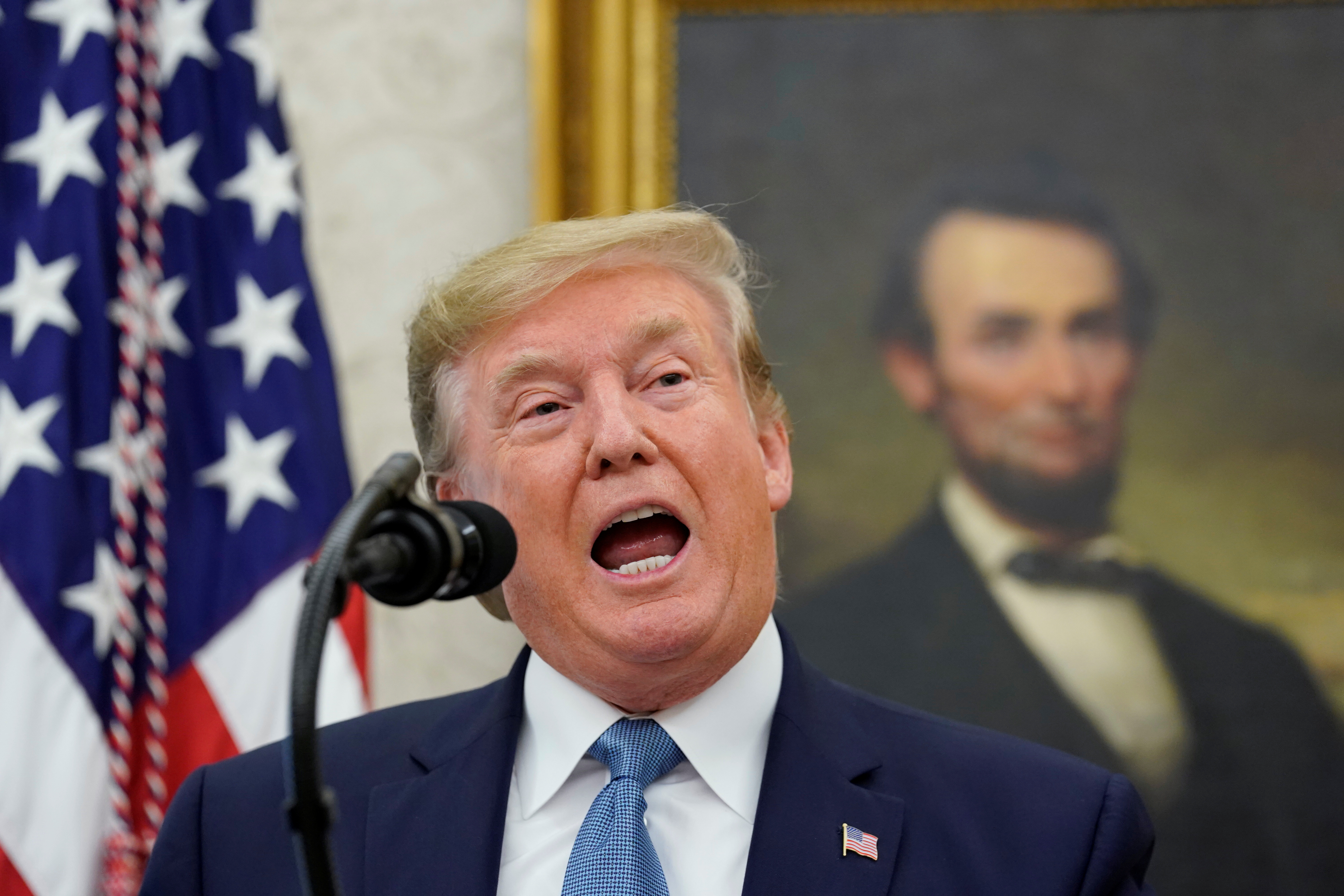 Wall Street began the week on a positive note, as M&A news and hopes for a fourth round of fiscal stimulus offset uncertainty around the upcoming US elections and the pandemic.
On Sunday, the Democratic speaker of the US House of Representatives, Nancy Pelosi, voiced support for another government spending package, but said the White House would have to accept "much more spending" - possibly $2.4trn more.
Just a few days before, some economists had thrown in the towel regarding the chances of more stimulus being approved before the 3 November elections.
By the end of trading, the Dow Jones Industrials had climbed 410.1 points to 27,584.06, alongside a gains of 53.14 points on the S&P 500 to 3,351.6 while the Nasdaq Composite added 203.96 points to 11,117.53.
Investors were also expectant - cautious even - ahead of a televised debate scheduled for the next day between the two presidential contenders, Donald Trump and Joe Biden.
Some analysts were also wary ahead of Friday's monthly non-farm payrolls report, which might validate concerns that the US jobs market is indeed about to stall.
"That optimism will certainly be put to the test this week, with the first US Presidential debate taking place Tuesday evening, jobs report coming Friday, a flurry of economic data the rest of the week and more Brexit negotiations between London and Brussels as the mid-October deadline fast approaches," said Oanda senior market analyst Craig Erlam.
No major economic reports were published on Monday.
On the corporate front, all eyes were on Inovio after the US Food and Drug Administration placed a partial hold on the biotechnology outfit's phase 2/3 trial of its Covid-19 vaccine.
There was also a flurry of mergers and acquisitions related news on Monday.
Cleveland-Cliffs agreed to purchase ArcelorMittal's US assets for an estimated enterprise value of $3.3bn.
Caesars Entertainment meanwhile disclosed that it had offered £2.9bn to acquire William Hill.
Devon Energy was also in the spotlight after announcing that it would combine with peer WPX Energy, with the combined company expected to have an enterprise value, the sum of its equity and debt minus cash and equivalents, of approximately $12bn.
Going the other way, Investor AB's Patricia Industries agreed to acquire America's Advanced Instruments, a maker of scientific and analytical instruments, for an enterprise value of $780m.
A report on Sunday by the New York Times alleged that Trump had not paid any personal income tax in 10 out of the last 15 years.
That followed another report, published by US Senate Republicans on 23 September, regarding potential conflicts of interest arising from the position of Biden's son on the board of Ukrainian natural gas outfit Burisma during his father's tenure as Vice-President, at a time when he was responsible for relations with Kiev.
According to the Tax Policy Centre, 48% of Americans 55 and older do not pay personal federal income tax.
Dow Jones - Risers
Boeing Co. (BA) $166.08 6.44%
Intel Corp. (INTC) $51.43 2.98%
Chevron Corp. (CVX) $73.93 2.92%
JP Morgan Chase & Co. (JPM) $96.16 2.88%
American Express Co. (AXP) $98.82 2.66%
Raytheon Technologies Corporation (RTX) $58.89 2.44%
Apple Inc. (AAPL) $114.96 2.39%
International Business Machines Corporation (CDI) (IBM) $121.73 2.34%
Goldman Sachs Group Inc. (GS) $199.07 2.11%
Travelers Company Inc. (TRV) $110.22 1.95%
Dow Jones - Fallers
Merck & Co. Inc. (MRK) $82.76 -0.20%
Verizon Communications Inc. (VZ) $59.40 -0.05%
Walmart Inc. (WMT) $137.25 -0.01%
Dowdupont Inc. (DWDP) $30.52 0.00%
Nike Inc. (NKE) $124.35 0.07%
Unitedhealth Group Inc. (UNH) $303.40 0.24%
Procter & Gamble Co. (PG) $138.01 0.28%
Microsoft Corp. (MSFT) $209.44 0.78%
3M Co. (MMM) $161.66 0.87%
Pfizer Inc. (PFE) $36.39 0.94%
S&P 500 - Risers
Devon Energy Corp. (DVN) $9.80 11.11%
Arconic Inc. (ARNC) $20.06 9.62%
Boeing Co. (BA) $166.08 6.44%
Invesco Ltd. (IVZ) $11.49 6.29%
Cimarex Energy Co (XEC) $25.01 5.93%
Brighthouse Financial, Inc. (BHF) $27.28 5.70%
Gap Inc. (GPS) $17.21 5.59%
Diamondback Energy Inc. (FANG) $31.49 5.32%
Delta Airlines Inc. (DAL) $31.34 5.24%
Affiliated Mgrs Group (AMG) $68.11 5.13%
S&P 500 - Fallers
Fluor Corp. (FLR) $9.15 -4.59%
Nektar Therapeutics (NKTR) $16.84 -4.37%
Westrock Company (WRK) $34.98 -2.32%
Eli Lilly and Company (LLY) $148.10 -1.44%
NiSource Inc. (NI) $21.85 -1.31%
Foot Locker Inc. (FL) $32.39 -1.25%
Macy's Inc. (M) $5.96 -1.16%
Sba Communications Corp. (SBAC) $310.48 -1.13%
Alexion Pharmaceuticals Inc. (ALXN) $113.30 -0.99%
Universal Health Services Inc. (UHS) $104.41 -0.93%
Nasdaq 100 - Risers
Trip.com Group Limited (TCOM) $32.00 6.14%
Ross Stores Inc. (ROST) $92.26 4.92%
Dish Network Corp. (DISH) $29.88 4.64%
Incyte Corp. (INCY) $90.36 4.40%
Skyworks Solutions Inc. (SWKS) $143.97 4.33%
Ulta Salon, Cosmetics & Fragrance Inc. (ULTA) $225.74 4.11%
Microchip Technology Inc. (MCHP) $103.07 4.06%
American Airlines Group (AAL) $12.76 3.82%
Maxim Integrated Products Inc. (MXIM) $68.02 3.80%
PACCAR Inc. (PCAR) $86.55 3.62%
Nasdaq 100 - Fallers
NetEase Inc. Ads (NTES) $463.94 -1.74%
Alexion Pharmaceuticals Inc. (ALXN) $113.30 -0.99%
Regeneron Pharmaceuticals Inc. (REGN) $571.92 -0.37%
Vertex Pharmaceuticals Inc. (VRTX) $267.73 -0.17%
DENTSPLY Sirona Inc. (XRAY) $43.31 -0.14%
Celgene Corp. (CELG) $108.24 0.00%
Shire Plc Ads (SHPG) $179.20 0.00%
Western Digital Corp. (WDC) $38.62 0.39%
Expedia Group Inc. (EXPE) $94.29 0.77%
Biomarin Pharmaceutical Inc. (BMRN) $77.99 0.78%