US close: Stocks slip into the red as shutdown looms large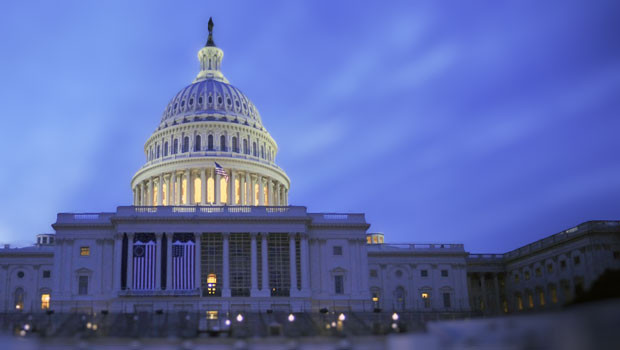 Despite a positive start, US stocks finished mostly lower on Friday despite some in-line inflation data, as an impending government shutdown rattled investors.
The Dow Jones Industrial Average was down 0.5% by the closing bell at 33,508, the S&P 500 fell 0.3% to 4,288, while the Nasdaq actually rose 0.1% to 13,219 (though the index was well off its intraday high).
For the S&P 500 at least, September's 4.9% drop was the worst monthly performance for the index so far this year – though September always tends to be a bad month for stock markets.
McCarthy fails to win support
Republican house speaker Kevin McCarthy's last-ditch short-term spending bill created to avert a shutdown failed to win support in the House on Friday, with 198 voting in favour and 232 against. Without a deal, the government will shut down on Sunday.
"The permanent impact on the economy will be relatively small although it will increase if the shutdown is prolonged," said Nancy Vanden Houten, lead US economist at Oxford Economics.
"In the near-term, a shutdown will disrupt the flow of government statistics, making the job of a data dependent Fed more difficult. An extended data drought would lend further support to our call for no additional rate hikes."
If the shutdown goes ahead, the following data releases due out next week will all be delayed: construction spending, JOLTS, factory orders, jobless claims, and nonfarm payrolls.
Core inflation eases as expected
The personal consumption expenditures (PCE) price index, the Fed's preferred gauge of inflation, rose by 0.4% in the month of August after 0.2% growth in July. Analysts were expecting an increase of 0.5%. The annual rate picked up to 3.5% as expected, from a revised 3.4% the month before (the initial estimate was 3.3%).
But the annual change in the core PCE price index – the more closely followed underlying measure of inflation that excludes seasonally volatile items like food and energy – fell to 3.9% in August, from a revised 4.3% in July (initial: 4.2%) and in line with forecasts.
While Fed policymakers have indicated that another rate hike was probable by the end of 2023, analysts were hoping that Friday's data might hold them off from tightening policy further at its next meeting at the end of October at least.
"While August's PCE inflation data likely do not yet constitute the compelling evidence most Fed members are looking for before they would be satisfied inflation is on track to return to 2%, they represent another significant step in the right direction," said Berenberg economists Mickey Levy and Mahmoud Abu Ghzalah in an email.
In other economic news, the Chicago purchasing managers' index for September sunk to 44.1 from 48.7 in August and well below the 47.6 forecast, showing that business conditions across Illinois, Indiana and Michigan continue to deteriorate.
However, the closely watched University of Michigan consumer sentiment index rose to 68.1 in September, surprising analysts who had expected no improvement from August's 67.7.
The yield on a 10-year US Treasury note was more or less unchanged at 4.579%, after touching a high of 4.684% on Thursday – its steepest level since 2007. Brent crude pulled back just 0.1% to $92.10 a barrel after flirting with the $95 mark the day before.
Nike sprints ahead
Sporting apparel and sneaker giant Nike jumped nearly 7% after beating expectations with fiscal first-quarter earnings and margins. Sales rose a less-than-expected 2% year-on-year, but the company held its guidance for mid-single digit top-line growth for the full year.
Commenting on Nike's results, Russ Mould, investment director at AJ Bell, said: "The company has endured a troubled time coming out of the pandemic thanks to supply chain issues, rising costs, weaker consumer demand and problems in the key growth market of China. But guidance suggesting the company will see a quarterly improvement in margins in the second quarter, breaking six consecutive quarters of declines, hints at a significant turning point for the business."
Cruise operator Carnival jumped after beating forecasts with its third-quarter sales and earnings.
Meal-kit group Blue Apron more than doubled in price after agreeing a deal with Wonder Group for a buyout worth $13 a share, a 137% premium to Thursday's closing price.