US close: Stocks slip from record highs as earnings season rolls on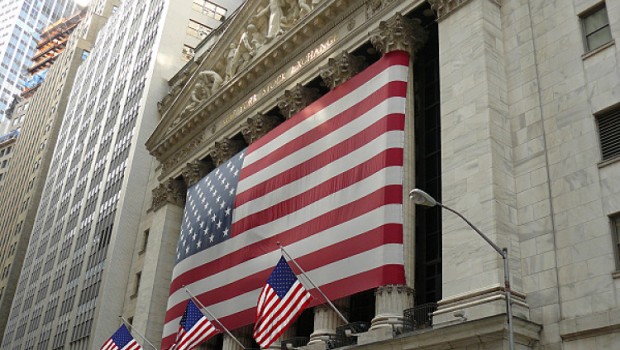 Wall Street stocks closed lower on Monday as traders took profits in bank stocks and digested more earnings from big-name US firms.
At the close, the Dow Jones Industrial Average was down 0.36%% at 34,077.63, while the S&P 500 was 0.53% weaker at 4,163.26 and the Nasdaq Composite saw out the session 0.98% softer at 13,914.77.
The Dow closed 123.04 points lower on Monday, cutting into gains recorded in the previous session that saw the index close at a fresh record high.
Corporate earnings were again in focus on Monday, with a slew of major blue-chip firms slated to report throughout the week.
Coca-Cola shares were in the green after posting better-than-expected quarterly earnings and revenues and stating that demand had returned to pre-pandemic levels in March, while banks stocks like Bank of America, Wells Fargo and Citigroup were under pressure Monday as market participants continued to take profits after some solid earnings from the nation's largest lenders last week.
Also in focus were comments from White House chief medical advisor Dr Anthony Fauci, who stated he believes the US will resume administration of Johnson & Johnson's Covid-19 vaccine after the Food and Drug Administration requested states temporarily halt using the single-dose vaccine "out of an abundance of caution" following the development of a rare blood-clotting disorder in six people out of the millions who've received the shot.
"My estimate is that we will continue to use it in some form," Fauci said. "I doubt very seriously if they just cancel it. I don't think that's going to happen. I do think that there will likely be some sort of warning or restriction or risk assessment."
No major data points were released on Monday.