US close: Stocks slide as vaccine optimism leads to tech sell-off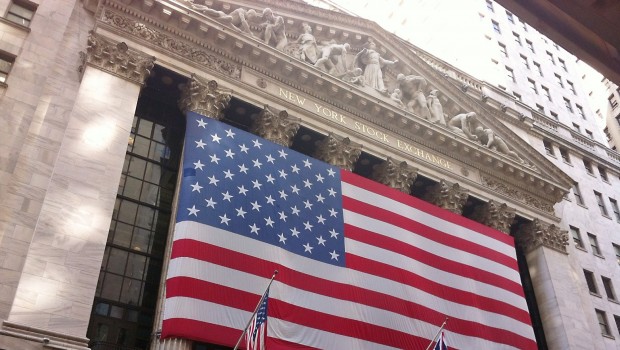 Wall Street stocks closed lower on Tuesday despite Russia giving regulatory approval for the world's first Covid-19 vaccine.
At the close, the Dow Jones Industrial Average was down 0.38% at 27,686.91, while the S&P 500 was 0.80% weaker at 3,333.69 and the Nasdaq Composite saw out the session 1.69% weaker at 10,782.82.
The Dow closed 104.53 points lower on Tuesday, reversing gains recorded in the previous session after Donald Trump signed an executive order extending the nation's Covid-19 unemployment relief programme.
Both the Dow and S&P 500 initially rallied higher after Russian President Vladimir Putin claimed the nation had granted regulatory approval for the world's first Covid-19 vaccine. While concerns about how quickly Russia had managed to develop a safe vaccine abounded, the announcement left market participants optimistic about the race for an inoculation.
Johnson & Johnson also claimed it could produce as many as 1.0bn doses of its own Covid-19 vaccine candidate if it proves successful.
Stocks poised to benefit from an economic reopening such as Gap, Norwegian Cruise Line and Wynn Resorts were all higher at the end of the session. However, the tech-heavy Nasdaq slumped as a result of a rotation out of the sector, which eventually dragged down the other major indices later in the session.
On the macro front, small business sentiment in the US deteriorated in July as coronavirus cases rose, according to the latest survey from the National Federation of Independent Business. The small business optimism index fell to 98.8 from 100.6 in June, missing expectations for a reading of 105.9.
NFIB chief economist Bill Dunkelberg said: "This summer has been challenging for many small business owners who are working hard to keep their doors open and remain in business."
Elsewhere, US producer prices increased more in July than in the last 18 months, according to the Labor Department, with the producer price index for final demand rising 0.6% last month, driven by a surge in portfolio management fees and rising costs for gasoline.
In corporate news, Eastman Kodak shares slumped overnight after a US federal agency stated it was now reviewing a previously announced $765m loan to assist the photography outfit in producing drug ingredients following recent allegations of wrongdoing.