US close: Stocks slide as Trump talks trade while in London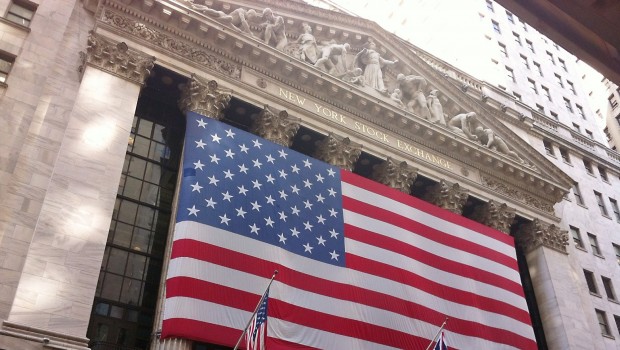 US stocks recorded further losses on Tuesday following comments from Donald Trump at Nato's 70th-anniversary event in London.
At the close, the Dow Jones Industrial Average was down 1.01% at 27,502.81, while the S&P 500 was 0.66% weaker at 3,093.20 and the Nasdaq Composite saw out the session 0.55% softer at 8,520.64.
The Dow closed 280.23 points lower after also seeing out the previous session weaker following the announcement of a fresh round of punitive trade action against foreign nations from Washington and some weaker-than-expected manufacturing data.
Markets didn't change pace on Tuesday after comments made by the President while in the UK for Nato's birthday summit. However, stocks recovered from session lows that came about as a result of a Fox News report that stated the White House still planned on moving ahead with another round of tariffs on Chinese goods scheduled for 15 December.
"In some ways, I like the idea of waiting until after the election for the China deal," Trump said at a London press conference. "But they want to make a deal now and we will see whether or not the deal is going to be right."
When pressed for a deadline on a deal, Trump added: "I have no deadline, no [...] In some ways, I think it is better to wait until after the election if you want to know the truth."
The President also said: "I'm not going to let people take advantage of American companies because if anyone's going to take advantage of the American companies it's going to be us."
Markets.com analyst Neil Wilson said: "Markets simply aren't priced for this; for a trade deal to be that far in the future – if one can even be struck at all.
"After weeks of making generally positive noises on a deal being very close, there is a real sense now that a deal is not so very near at all and markets need to reprice."
Also at the summit, Trump took time to credit himself for avoiding World War Three and take some shots at "brain dead" French president Emmanuel Macron."
Trade bellwether Caterpillar dropped 2%, while other companies with higher-than-average overseas sales exposure such as Apple and Intel dropped 1.8% and 2.8%, respectively.
No major data points were scheduled for release.