US close: Stocks slide as S&P 500 and Nasdaq wrap up worst week since May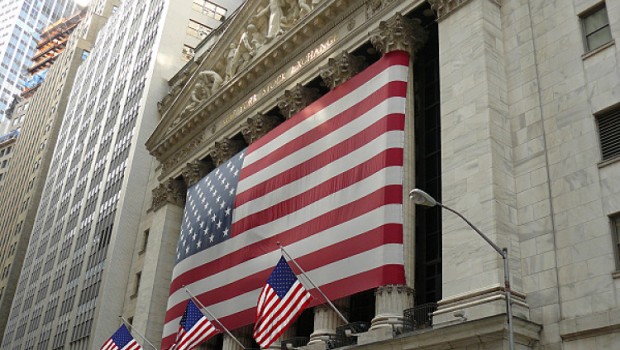 US stocks closed lower on Friday, with the S&P 500 and the Nasdaq posting their worst week since May.
At the close, the Dow Jones Industrial Average was down 0.25% at 27,154.20, while the S&P 500 was trading 0.62% lower at 2,976.61 and the Nasdaq Composite closed out the session 0.74% weaker at 8,146.49.
While the Dow Jones closed 68.77 points weaker after Iran announced it had captured a British oil tanker, stocks initially started trading higher after recouping some losses in the previous session when they got a boost from comments made by New York Fed President John Williams, who said the central bank needed to "act quickly" with the economy slowing. He added that it was "better to take preventative measures than wait for disaster to unfold".
However, later on Thursday, a spokesperson for the New York Fed took steps to curb investors' expectations, telling CNBC that he was drawing from academic research rather than outlining potential policy actions at the Federal Open Market Committee's next meeting.
Donald Trump, a long-time critic of the Fed, offered up his two cents on Williams' speech on Friday, telling the central bank to end its "crazy" tightening moves.
The President called on the Fed to "stop with the crazy quantitative tightening" and not to "blow it" by halting "unparalleled" growth.
Eyes were also firmly fixed on escalating tensions in the Middle East after Donald Trump revealed that a US Navy vessel had destroyed an Iranian drone as part of a "defensive action" in the Strait of Hormuz.
In terms of earnings, BlackRock shares inched back 0.40% after reporting second-quarter revenues that missed estimates, while American Express shares dropped 2.79% despite reporting better-than-expected earnings.
Microsoft shares closed 0.15% firmer after hitting a new intraday high earlier in the session when it topped expectations with its quarterly earnings, while Anheuser-Busch shares climbed 5.54% after announcing it would be offloading its Australian operations to Japanese firm Asahi.
On the data front, the University of Michigan's consumer sentiment index rose a touch in July, clinging to a 15-year peak despite growing economic headwinds.
The consumer sentiment survey edged up to 98.4 this month from 98.2 in June.