US close: Stocks slide amid trade uncertainty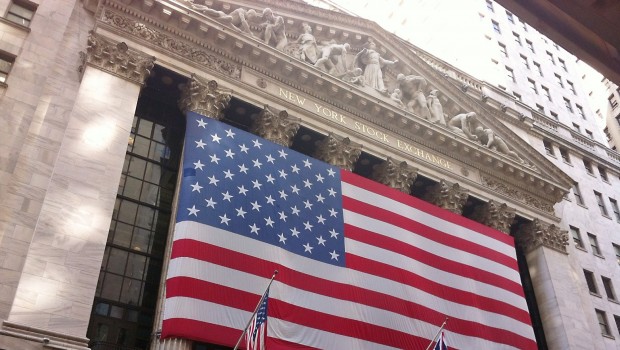 US stocks closed lower on Wednesday as uncertainty regarding the possibility of a trade deal between Washington and Beijing mounted.
At the close, the Dow Jones Industrial Average was down 0.40% at 27,821.09, while the S&P 500 was 0.38% softer at 3,108.46 and the Nasdaq Composite saw out the session 0.51% weaker at 8,526.73.
The Dow closed 112.93 points lower on Wednesday after seeing out the previous session weaker as confusing signals on the US-China trade front and some disappointing figures from the likes of Home Depot and Kohl's halted a record-breaking rally.
At the forefront of investors' minds on Wednesday was news that Donald Trump had threatened to impose higher tariffs on Chinese goods on Tuesday if Beijing did not strike a deal on trade.
"If we don't make a deal with China, I'll just raise the tariffs even higher," Trump said at a Cabinet meeting.
SpreadEx analyst Connor Campbell said: "In a week of increasingly mixed signals surrounding the US-China trade deal, Donald Trump flung some more dirt into the muddy waters on Tuesday evening.
"Combine it with the reports that Beijing is feeling increasingly pessimistic, and the blunt fact that nothing has been signed yet despite a couple of weeks ago both sides suggesting talks were ahead of schedule, and it's understandable that investors would have their concerns."
Also weighing on sentiment was the approval of a bill in the US Senate aimed at protecting human rights in Hong Kong, given worries that it might hamper trade negotiations with Beijing.
On the data front, mortgage applications in the United States fell 0.2% in the week ended 15 November, after rising by 9.6% during the previous week, according to data from the Mortgage Bankers Association.
Refinance applications declined 7.7% while applications to purchase a home increased by 6.7%.
In the corporate space, retailer Lowe's and Target both posted earnings that came in ahead of analyst expectations.