US close: Stocks reverse early losses but analysts say trade talks 'deadlocked'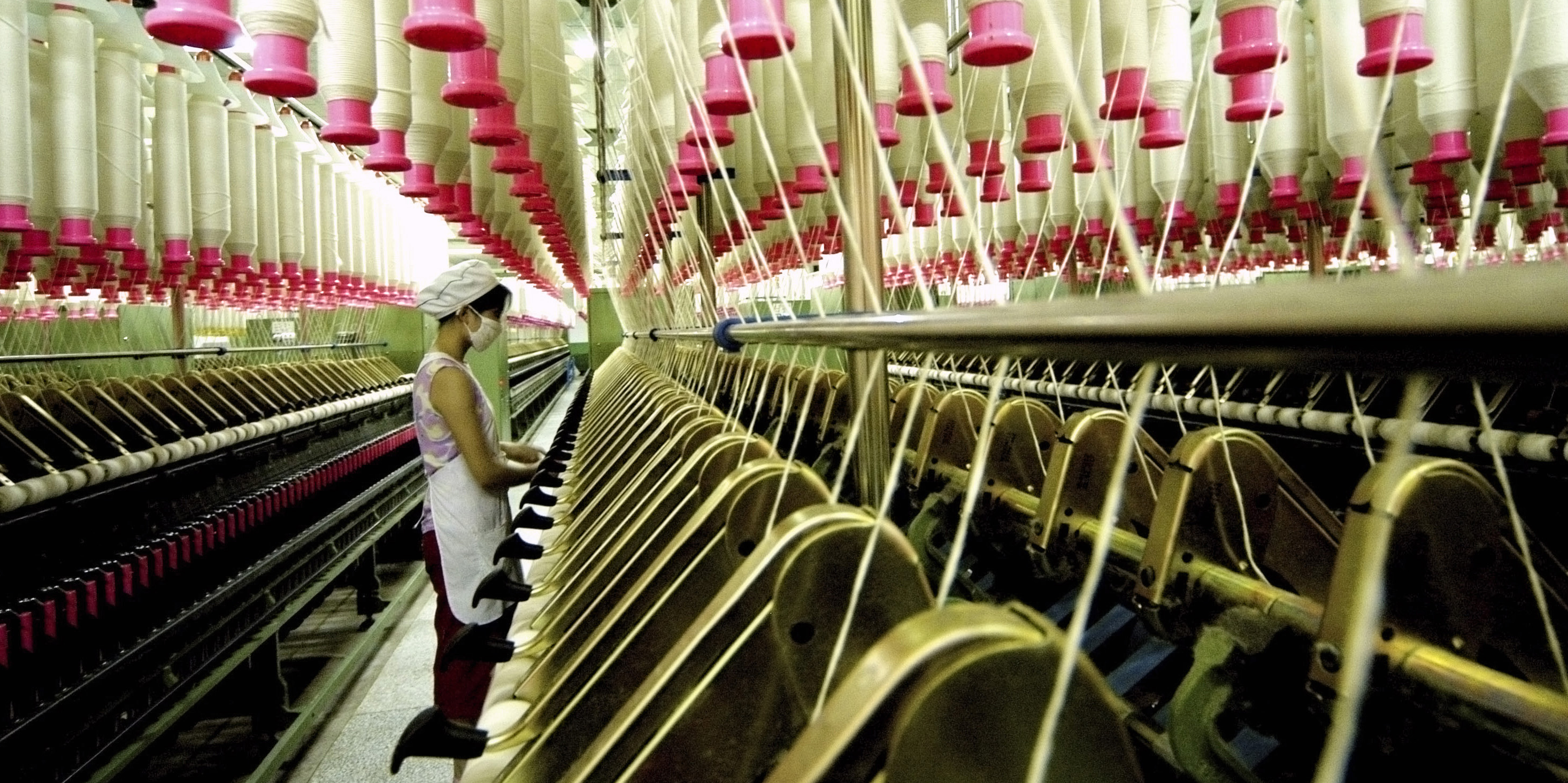 Wall Street's main equity gauges reversed heavy early losses after American and Chinese trade negotiators said the latest round of trade talks had been "constructive" or "gone fairly well", respectively.
But that wasn't enough for ridehailing outfit Uber, whose shares finished lower on the day of their stockmarket debut, even as they topped the leaderboard as the most heavily traded issue on the NYSE and Nasdaq.
Some analysts were left underwhelmed by the latest news out of the trade talks in Washington too.
"The US-China trade talks in Washington ended on Friday with what looks like a deadlock. The two sides both sent signals of cautious optimism but the underlying development suggests a bigger crisis in the negotiations," said analysts at Danske Bank.
"The trade teams have agreed to meet again in Beijing but not when. The US has given China a month to make concessions or otherwise face tariffs on all imports. [...] We see an increasing risk that the trade talks drag out into H2 and that it will get worse before it gets better."
By the end of trading, the the Dow Jones Industrial Average was standing 0.44% higher at 25,942.537, the S&P 500 was up by 0.37% to 2,881.40 and the Nasdaq Composite had edged up by 0.08% to trade at 7,916.94.
Even so, for the week as a whole investors in the S&P 500 were left nursing a loss of 2.2% and at one point during the session the equity benchmark index fell as low as 2,828.16.
The Chicago Board of Options Exchange's VIX volatility gauge fell back by 16.02% to 16.04.
President Donald Trump and the Secretary of the Treasury Steve Mnuchin said talks with the Chinese trade delegation were "constructive", while China's vice premier Liu He said they had gone "fairly well".
Before the opening bell, Trump had threatened to extend America's 25% tariff to cover China's remaining $325bn-worth of exports to the US.
Later, towards the middle of the trading day, citing people familiar with the talks, Bloomberg reported that those new levies would be imposed if Beijing did not agree to a deal over the next three to four weeks.
And the timetable for any further talks was unclear.
For his part, on Saturday Liu would say that China would have to respond to higher US tariffs, having told Chinese state broadcaster CCTV the day before that: "It's normal to have hiccups during the negotiations. It's inevitable."
Already on Friday, Washington began the process of raising its existing 10% tariff on $200bn-worth of Chinese goods to 25%.
US Trade Representative Robert Lighthizer said after the close of markets on Friday that the details of the administration's plans for tariffs on those additional $300bn-worth of Chinese goods would be released on Monday.
In corporate news, Shares in ride-hailing app Uber Technologies fell 7.63% in their debut on the New York Stock Exchange. On Thursday, the company priced its IPO at $45 a share, giving it a market capitalisation of about $75bn.
Symantec shares dived 12.54% after the software company announced late on Thursday that its chief executive had stepped down, and as its quarterly earnings and guidance disappointed."
Viacom traded 2.63% higher after its second-quarter earnings surpassed analysts' expectations, but revenue fell short.
On the macroeconomic front, figures released earlier showed that US inflation ticked higher in April. The consumer price index rose by 0.3% versus March, with core CPI - which excludes food and energy - up 0.1%.
Against a year ago, the headline rate of CPI was ahead by 2.0%, up from 1.9% in the month before but a shade below the 2.1% clip that most economists had anticipated.
Pantheon Macroeconomics chief economist Ian Shepherdson said: "Higher gas prices lifted the headline; food prices dipped marginally. The core rose 0.138%, held down by two key components. Apparel prices fell 0.8%, following the 1.9% drop in March, which likely was attributed to a methodological change. We have no way of knowing if this spilled over into April too, but neither can we rule it out. Either way, apparel inflation is now -2.9%, much lower than implied by the lagged path of the dollar; it's hard to see much further downside.
"Used auto prices also fell sharply, down 1.3%. We have been expecting a downshift in this component for a few months now, because it has been overshooting compared to used vehicle auction prices. The gap has now narrowed, but further declines are a decent bet."
Yields on both two and 10-year US Treasuries rose by two basis points to 2.27% and 2.47%, respectively.
Dow Jones - Risers
Procter & Gamble Co. (PG) $106.03 1.72%
Coca-Cola Co. (KO) $48.19 1.67%
Walmart Inc. (WMT) $101.91 1.61%
Dowdupont Inc. (DWDP) $31.50 1.58%
Travelers Company Inc. (TRV) $143.96 1.50%
Nike Inc. (NKE) $83.96 1.44%
Microsoft Corp. (MSFT) $127.13 1.30%
McDonald's Corp. (MCD) $200.09 1.19%
Unitedhealth Group Inc. (UNH) $240.81 1.19%
American Express Co. (AXP) $118.49 1.02%
Dow Jones - Fallers
Apple Inc. (AAPL) $197.18 -1.76%
Intel Corp. (INTC) $46.20 -0.90%
Exxon Mobil Corp. (XOM) $76.58 -0.34%
Walgreens Boots Alliance, Inc. (WBA) $53.42 -0.26%
Merck & Co. Inc. (MRK) $78.19 -0.18%
International Business Machines Corp. (IBM) $135.32 -0.01%
JP Morgan Chase & Co. (JPM) $112.53 -0.01%
Home Depot Inc. (HD) $194.58 0.00%
Caterpillar Inc. (CAT) $131.34 0.11%
Boeing Co. (BA) $354.67 0.15%
S&P 500 - Risers
Booking Holdings Inc. (BKNG) $1,829.85 5.40%
Linde Plc (LIN) $181.69 4.81%
Wellcare Healthplans (WCG) $273.79 4.25%
News Corp Class A (NWSA) $11.90 4.11%
Northrop Grumman Corp. (NOC) $300.80 3.52%
News Corp Class B (NWS) $12.03 3.17%
Ball Corp (BLL) $64.33 3.11%
Welltower Inc (WELL) $77.51 2.95%
Advanced Micro Devices Inc. (AMD) $27.96 2.76%
Sempra Energy (SRE) $129.21 2.74%
S&P 500 - Fallers
Symantec Corp. (SYMC) $19.39 -12.54%
Wynn Resorts Ltd. (WYNN) $129.89 -4.72%
Regeneron Pharmaceuticals Inc. (REGN) $312.86 -3.49%
Tapestry Inc. (TPR) $32.25 -3.33%
Hanesbrands Inc. (HBI) $17.00 -2.97%
Hewlett Packard Enterprise (HPE) $14.79 -2.83%
TripAdvisor Inc. (TRIP) $47.47 -2.79%
Marriott International - Class A (MAR) $131.71 -2.78%
McKesson Corp. (MCK) $130.92 -2.73%
Mylan Inc. (MYL) $22.17 -2.59%
Nasdaq 100 - Risers
Booking Holdings Inc. (BKNG) $1,829.85 5.40%
Mercadolibre Inc. (MELI) $557.84 2.80%
QUALCOMM Inc. (QCOM) $85.84 2.46%
JD.com, Inc. (JD) $28.17 2.40%
Dish Network Corp. (DISH) $35.46 1.98%
Monster Beverage Corp (MNST) $63.00 1.74%
Workday, Inc. (WDAY) $203.53 1.59%
Costco Wholesale Corp. (COST) $247.02 1.46%
Intuit Inc. (INTU) $244.63 1.38%
Autodesk Inc. (ADSK) $173.77 1.37%
Nasdaq 100 - Fallers
Qurate Retail Inc. (QRTEA) $12.10 -27.11%
Symantec Corp. (SYMC) $19.39 -12.54%
Wynn Resorts Ltd. (WYNN) $129.89 -4.72%
Regeneron Pharmaceuticals Inc. (REGN) $312.86 -3.49%
Marriott International - Class A (MAR) $131.71 -2.78%
Mylan Inc. (MYL) $22.17 -2.59%
Apple Inc. (AAPL) $197.18 -1.76%
Incyte Corp. (INCY) $80.68 -1.63%
Ctrip.Com International Ltd. Ads (CTRP) $40.00 -1.55%
Dollar Tree Inc (DLTR) $104.02 -1.53%