US close: Stocks regain some of Friday's omicron-fuelled losses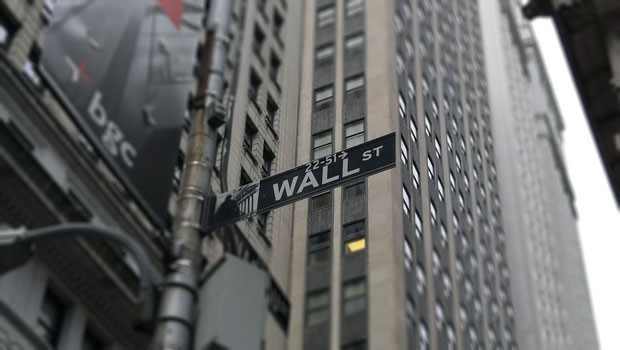 Wall Street stocks closed higher on Monday following Friday's omicron variant-fuelled selloff.
At the close, the Dow Jones Industrial Average was up 0.68% at 35,135.94, while the S&P 500 was 1.32% firmer at 4,655.27 and the Nasdaq Composite saw out the session 1.88% stronger at 15,782.83.
The Dow closed 236.60 points higher on Monday, reclaiming a small amount of losses suffered at the end of last week as traders returned from the Thanksgiving Day break to concerns regarding a new and virulent strain of Covid-19 found in South Africa.
Market participants still monitored developments around the new "variant of concern" on Monday, with preliminary evidence suggesting omicron comes with an increased risk of reinfection, according to the World Health Organization.
While the variant was initially reported to be centralised to South Africa, it has now been found in the UK, Israel, Belgium, the Netherlands, Germany, Italy, Australia and Hong Kong. No cases have been detected in the US as of yet.
Travel stocks, which took a beating on Monday, were in the green at the end of the day, with Carnival, Norwegian, American, Delta, United and Booking Holdings all trading higher, while bank stocks were also higher after the yield on the benchmark 10-year Treasury note rose to 1.500%.
On the macro front, signed contracts on existing homes, also known as pending sales, jumped 7.5% month-on-month in October, according to the National Association of Realtors. While sales were still 1.4% lower when compared to the same time a year ago, it is worth noting that October 2020 marked a cyclical high for the US housing market. Sales were strongest in the Midwest and the South, rising 11.8% and 8.0% month-on-month, respectively.
Elsewhere, Federal Reserve chairman Jerome Powell said he expects to see inflation continue to ease over the next twelve months as both supply and demand levels balance out. However, the central bank head also cautioned that prices may rise longer than initially thought.
"It is difficult to predict the persistence and effects of supply constraints, but it now appears that factors pushing inflation upward will linger well into next year," Powell said. "In addition, with the rapid improvement in the labour market, slack is diminishing, and wages are rising at a brisk pace."