US close: Stocks push higher as Covid cases rise further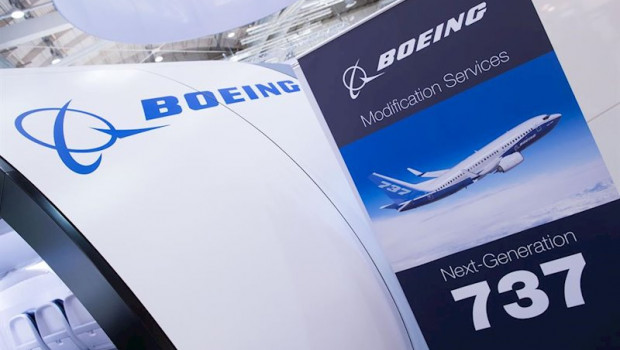 Stocks closed in the green on Wall Street on Monday, despite a spike in new coronavirus cases in certain US states over the weekend.
The Dow Jones Industrial Average ended the session up 2.32% at 25,595.80, the S&P 500 added 1.47% to 3,053.24, and the Nasdaq Composite was 1.2% firmer at 9,874.15.
It was a positive session throughout for the Dow, which opened 390.80 points higher, reversing around half of the losses recorded in the final session of last week after 45,255 additional coronavirus cases were reported on Friday alone.
On Saturday, Florida reported a single-day increase of 9,636 on Saturday and an additional 8,577 on Sunday, after authorities had already again banned drinking at bars across the state.
Texas has also rolled back some of its reopening plans as a result of record spikes in infections, while Arizona Governor Doug Ducey warned that new Covid-19 cases were "growing fast across all age groups and demographics".
Health and Human Services secretary Alex Azar warned over the weekend that the "window is closing" for the country to stem the outbreak.
However, despite the flurry of negative Covid-19 headlines, financial markets continued to err on the positive side of cautious.
"It's possible that first hints of better news ahead in the Covid surge in the south and west are beginning to emerge in the data," said Pantheon Macroeconomics chief economist Ian Shepherdson.
"Over the past seven days, the average daily percentage increase in cases in Arizona has slowed, and it has leveled-off in Texas and North Carolina.
"The growth rate in Florida continues to rise, but the rate of increase might be starting to slow."
Shepherdson noted that the daily number of new cases in each of those states was still rising on a week-to-week basis.
"The point, then, is that a falling percentage growth rate is a key precondition for a decline in the number of new cases, so Arizona has climbed the first hurdle, and South Carolina and Texas are following.
"The lags between infection, symptoms and testing means that the shift in the growth rates is a function of changes in people's autonomous behavior, not the restrictions reimposed on bars and restaurants last weekend."
On the macro front, pending home sales spiked an astonishing 44.3% month-on-month in May compared, according to the National Association of Realtors, beating expectations of a 15% rise.
However, sales were still 5.1% lower year-on-year.
Elsewhere, economic activity in Texas' manufacturing sector declined at a softer than expected pace in June, with the General Business Activity Index of the Federal Reserve Bank of Dallas' Manufacturing Outlook Survey coming in at -6.1.
The reading followed May's print of -49.2 and came in much better than the anticipated print of -59.
On the corporate front, Boeing shares ascended 9.77% after the aeronautical manufacturer was granted certification by the Federal Aviation Administration to resume test flights of its beleaguered 737 Max aircraft.
Facebook stock reversed earlier losses to finish up 2/11%, even after Starbucks, Coca-Cola and Diageo announced they would halt their social media advertising campaigns as part of an effort to force the platform to clamp down on hate speech and disinformation.
Dow Jones - Risers
Boeing Co. (BA) $194.49 14.40%
Raytheon Technologies Corporation (RTX) $61.92 4.77%
Verizon Communications Inc. (VZ) $54.69 2.88%
Walgreens Boots Alliance, Inc. (WBA) $42.32 2.79%
Nike Inc. (NKE) $95.87 2.35%
Caterpillar Inc. (CAT) $125.25 2.34%
Apple Inc. (AAPL) $361.78 2.30%
Goldman Sachs Group Inc. (GS) $193.47 2.26%
Walt Disney Co. (DIS) $111.52 2.22%
International Business Machines Corporation (CDI) (IBM) $119.75 2.18%
Dow Jones - Fallers
Cisco Systems Inc. (CSCO) $46.15 -0.35%
Dowdupont Inc. (DWDP) $30.52 0.00%
JP Morgan Chase & Co. (JPM) $93.00 0.44%
Walmart Inc. (WMT) $119.06 0.63%
Johnson & Johnson (JNJ) $139.04 0.89%
Unitedhealth Group Inc. (UNH) $289.76 1.00%
Microsoft Corp. (MSFT) $198.44 1.07%
Visa Inc. (V) $191.38 1.11%
American Express Co. (AXP) $94.52 1.18%
Merck & Co. Inc. (MRK) $76.12 1.24%
S&P 500 - Risers
Boeing Co. (BA) $194.49 14.40%
Coty Inc. Class A (COTY) $4.74 13.40%
Kohls Corp. (KSS) $20.66 10.07%
Simon Property Group Inc. (SPG) $68.13 10.06%
Macy's Inc. (M) $6.62 9.97%
Southwest Airlines Co. (LUV) $35.04 9.64%
L Brands Inc (LB) $15.12 9.09%
Macerich Co (MAC) $8.78 9.07%
PVH Corp. (PVH) $48.67 8.98%
Foot Locker Inc. (FL) $29.43 8.60%
S&P 500 - Fallers
FMC Technologies Inc. (FTI) $6.80 -3.41%
Take-Two Interactive Software Inc. (TTWO) $137.79 -2.40%
Alexion Pharmaceuticals Inc. (ALXN) $111.22 -2.10%
Msci Inc. (MSCI) $325.75 -1.94%
F5 Networks Inc. (FFIV) $137.41 -1.93%
Arista Networks Inc. (ANET) $206.91 -1.77%
Sba Communications Corp. (SBAC) $289.18 -1.70%
Paypal Holdings Inc (PYPL) $168.35 -1.47%
Activision Blizzard Inc. (ATVI) $75.50 -1.18%
Gallagher Arthur J (AJG) $95.71 -1.03%
Nasdaq 100 - Risers
American Airlines Group (AAL) $13.32 7.59%
Wynn Resorts Ltd. (WYNN) $74.22 7.49%
Marriott International - Class A (MAR) $86.60 6.99%
Expedia Group Inc. (EXPE) $82.67 6.55%
Tesla Inc (TSLA) $1,009.35 5.17%
Qurate Retail Inc. (QRTEA) $9.27 4.75%
Ulta Salon, Cosmetics & Fragrance Inc. (ULTA) $198.63 4.55%
Hasbro Inc (HAS) $73.79 4.50%
Liberty Global plc Series A (LBTYA) $21.86 4.49%
CSX Corp. (CSX) $68.50 3.93%
Nasdaq 100 - Fallers
Take-Two Interactive Software Inc. (TTWO) $137.79 -2.40%
Alexion Pharmaceuticals Inc. (ALXN) $111.22 -2.10%
Biomarin Pharmaceutical Inc. (BMRN) $122.18 -1.48%
Paypal Holdings Inc (PYPL) $168.35 -1.47%
NetEase Inc. Ads (NTES) $432.64 -1.24%
Activision Blizzard Inc. (ATVI) $75.50 -1.18%
Workday, Inc. (WDAY) $186.18 -0.69%
Adobe Systems Inc. (ADBE) $424.20 -0.64%
Amgen Inc. (AMGN) $231.56 -0.55%
Amazon.Com Inc. (AMZN) $2,680.38 -0.46%