US close: Stocks mixed on Nvidia numbers, debt ceiling delays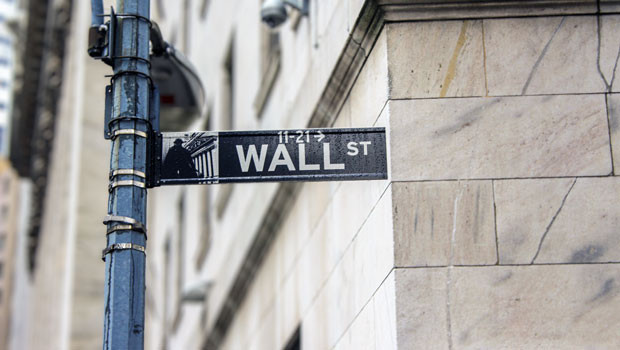 Wall Street's main stock gauges closed in a mixed state on Thursday, with the Dow Jones suffering its fifth consecutive loss while the tech-centric Nasdaq Composite witnessed its biggest surge in three weeks.
At the close, the Dow Jones Industrial Average was down 0.11% to close at 32,764.65, while the S&P 500 rose 0.88% to end the day at 4,151.28.
Outperforming its peers, the Nasdaq Composite posted a 1.71% increase to settle at 12,698.09.
While there was some cause for celebration in a positive revision to GDP data, the lack of concrete progress in negotiations between congressional Republicans and the White House over the looming debt ceiling deadline cast a shadow over optimism.
On the currency market, the dollar was last up 0.33% on sterling to trade at 81.13p, while it increased 0.27% to 93.27 euro cents.
The greenback saw its most significant gains against the yen, as it increased 0.51% to change hands at JPY 140.18.
"Nvidia's impressive bounce has meant that the Nasdaq is the sole area of strength in stocks," said IG chief market analyst Chris Beauchamp earlier.
"Even this may not last if the day passes without any positive debt ceiling headlines."
Beauchamp said a long weekend ahead meant that US, UK and Europe markets could see further de-risking by anxious investors.
"By the sound of the comments coming out of Washington, it is still too early to hope for a deal this side of the weekend."
US economy grows more than thought in first quarter
On the economic front, the Commerce Department earlier revealed that the US economy had a more robust growth rate in the first quarter than initially thought.
Gross domestic product (GDP) for the first three months of the year increased at an annualised rate of 1.3%, up from the prior estimate of 1.1%.
That uptick, however, still lagged behind the final quarter of 2022, which saw a GDP growth rate of 2.6%.
In contrast, Fitch Ratings placed the US government's AAA long-term foreign-currency issuer default rating on a 'negative watch' overnight.
Despite expressing confidence in a resolution to the debt ceiling impasse before the deadline, Fitch voiced concerns about downside risks to the country's creditworthiness.
The ratings agency cited the ongoing debt ceiling brinkmanship, as well as the failure of US authorities to effectively address medium-term fiscal challenges leading to expanding budget deficits and a burgeoning debt burden.
In labour market news, the number of initial unemployment claims reported for the week ended 13 May showed a slight increase.
Claims rose by 4,000 to reach a total of 229,000, below the consensus estimate of 245,000, indicating a better-than-expected labour market scenario.
Finally on data, the housing market showed a pause in growth, with the National Association of Realtors reporting that its pending home sales index remained unchanged in April on a month-on-month basis, countering consensus expectations for a 0.8% increase.
Nvidia rockets on outstanding guidance, Dollar Tree takes a tumble
In equities, Nvidia shares surged 24.37% after the company announced its second-quarter guidance, significantly outperforming all analyst expectations.
The graphics processor titan forecast revenue of $11bn for the upcoming quarter - far above the $7.17bn consensus expectation reported by FactSet.
Its current record for quarterly revenue stood at $8.29bn, achieved in the first quarter of last year.
PC software giant Microsoft Corporation benefited from Nvidia's robust forecast, with its shares climbing 3.85%, while chipmaking competitor AMD jumped 11.16%.
On the downside, Dollar Tree tumbled 12.03% after the discount retailer missed first-quarter profit expectations, and cut its full-year outlook.
The company, which primarily serves rural communities, cited changing consumer behaviour and a rise in 'shrink' - a term referring to losses from shoplifting - as key factors for the disappointing performance.
American Eagle Outfitters dropped 11.93% following a less-than-favourable forecast for the next quarter.
The fashion firm predicted a "low single-digits" decline in sales for the second part of the year, attributing the slump to a weakening clothing market.
Reporting by Josh White for Sharecast.com.
DOW JONES INDUSTRIAL AVERAGE -35.27 (-0.11%) 32,764.65
RISERS
Microsoft Corporation +3.85% $325.92
Cisco Systems +1.28% $49.03
Goldman Sachs Group +1.27% $323.88
International Business Machines +0.86% $126.76
Boeing Co +0.8% $200.87
Apple Inc +0.67% $172.99
Visa Inc +0.51% $223.38
Salesforce Inc +0.41% $209.91
JPMorgan Chase & Co +0.24% $135.67
American Express +0.24% $1511.08
FALLERS
Intel Corporation -5.52% $27.40
Verizon Communications -2.93% $34.82
Walgreens Boots Alliance -2.66% $29.97
Dow Inc -1.85% $50.37
Amgen Inc -1.74% $217.46
Chevron Corporation -1.72% $154.56
Home Depot -1.49% $286.75
Johnson & Johnson -1.44% $154.41
Travelers Companies -1.32% $173.67
Merck & Co -1.14% $112.30
S&P 500 +36.04 (+0.88%) 4,151.28
RISERS
Nvidia Corporation +24.37% $379.80
Monolithic Power Systems +17.46% $488.32
Advanced Micro Devices +11.16% $120.35
Arista Networks +10.61% $156.20
Cadence Design Systems +10.22% $224.49
Synopsys Inc +9.82% $434.20
Broadcom Inc +7.25% $728.80
Adobe Inc +7.19% $392.06
Applied Materials +7.18% $130.47
Dish Network Corporation +7.06% $6.67
FALLERS
Dollar Tree -12.03% $136.66
Illumina Inc -8.99% $193.53
Insulet Corporation -5.69% $277.05
Intel Corporation -5.52% $27.40
AT&T Inc -5.02% $15.15
VF Corporation -4.91% $17.45
Warner Bros Discovery -4.89% $11.09
Medtronic -4.52% $83.54
Bath & Body Works -4.16% $36.64
PayPal Holdings -3.93% $59.37
NASDAQ COMPOSITE +213.93 (+1.71%) 12,698.09
RISERS
Nvidia Corporation +24.37% $379.80
Advanced Micro Devices +11.16% $120.35
Cadence Design Systems +10.22% $224.49
Synopsys Inc +9.82% $434.20
Marvell Technology +7.59% $49.47
Broadcom Inc +7.25% $728.80
Adobe Inc +7.19% $392.06
Applied Materials +7.18% $130.47
Lam Research Corporation +6.4% $602.10
ASML Holding +6.25% $704.48
FALLERS
Dollar Tree -12.03% $136.66
Illumina Inc -8.99% $193.53
Intel Corporation -5.52% $27.40
JD.com Inc -4.25% $32.44
PayPal Holdings -3.93% $59.37
Moderna Inc -3.89% $126.47
Charter Communications -3.5% $319.66
Fiserv Inc -3.14% $112.81
American Electric Power Company -3.14% $82.50
T-Mobile US -3.03% $135.76