US close: Stocks mixed as House moves to impeach Trump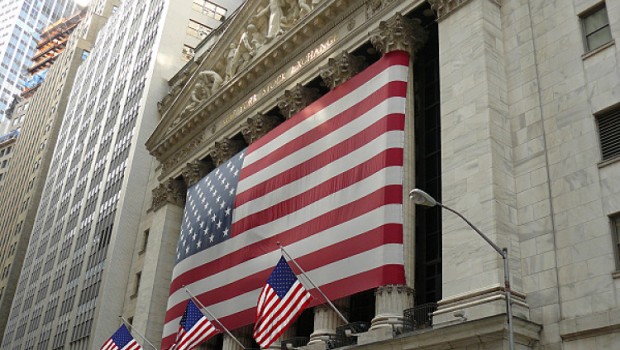 Wall Street stocks turned in a mixed performance on Wednesday after the majority of the House of Representatives voted to impeach the President for inciting last week's deadly riot at the Capitol Building.
At the close, the Dow Jones was down 0.03% at 31,060.47, while the S&P 500 was 0.23% firmer at 3,809.84 and the Nasdaq Composite saw out the session 0.43% stronger at 13,128.95.
The Dow closed 8.22 points lower on Wednesday, slightly cutting into gains recorded in the previous session.
Market participants kept a keen eye on the December consumer price index report for any hints about rising inflation, which could potentially drive already inflated rates even higher.
The report revealed that the cost of living in the US rose a bit more quickly than expected at the end of 2020, mainly due to a jump in energy costs, although price pressures at the 'core' level remained subdued.
According to the Department of Labor, in seasonally adjusted terms the US consumer price index advanced at a month-on-month pace of 0.4%, which pushed the year-on-year rate of price increases to 1.4%. Economists had forecast a rise from 1.2% for November to 1.4% last month.
Treasury rates eased from highs, with the benchmark 10-year note yield falling more than 5 basis points to 1.092%.
Also in focus, the House of Representatives voted to impeach Trump for a second time following last week's events in Washington - making him the first president impeached by the House twice.
House majority leader Steny Hoyer rejected Republicans' arguments that an impeachment would only further divide the US after the president incited the violent mob to storm the Capitol Building, while the President called on Americans to help him ease political tensions.
Once the House sends the impeachment article to the Senate, the upper chamber will be forced to quickly start a trial before Trump leaves office next week.
On the macro front, as mortgage rates remain at all-time lows, applications for home loans reached their highest level since March, according to the Mortgage Bankers Association, with mortgage applications soaring 16.7% week-on-week, in the seven days ended 8 January.
Also in data news, the Treasury Department said the US budget deficit rose 60.7% in first three months of the budget year to a record of $572.9bn.
No major corporate earnings were released on Wednesday.