US close: Stocks mixed as Dow Jones snaps losing streak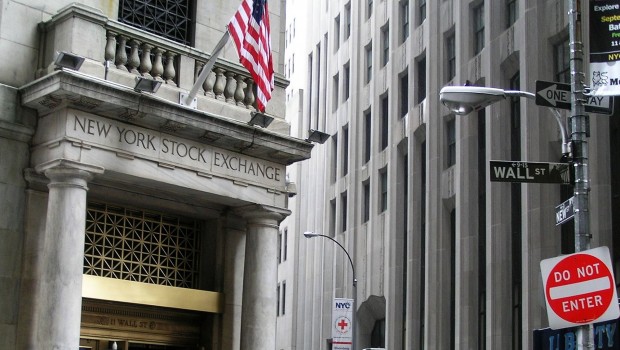 Wall Street stocks closed on a mixed note on Monday as the blue-chip Dow Jones and the S&P 500 bounced back from five consecutive days of losses.
At the close, the Dow Jones Industrial Average was up 0.76% at 34,869.63, while the S&P 500 was 0.23% firmer at 4,468.73 and the Nasdaq Composite saw out the session 0.07% weaker at 15,105.58.
The Dow Jones closed 261.91 points higher on Monday, all but erasing losses recorded in the final session of the previous week.
In focus on Monday, an apparent decline in new Covid-19 cases was giving investors a reason to feel positive at the open, with the US' seven-day average through 10 September dropping to 136,000 from 157,000 a week earlier.
As a result, reopening plays were trading higher, with Delta Air Lines, United Airlines, Carnival and MGM all in the green.
Market participants were holding out for the release of this month's consumer price index on Tuesday, with the key inflation reading for the month of August expected to come in at 5.3% after July's 13-year high of 5.4%.
On the macro front, the US budget deficit narrowed to $2.7trn during the first 11 months of the fiscal year as the economic recovery and employment gains helped boost tax receipts. For the month of August, the budget deficit slimmed to nearly $170.6bn compared with $200.0bn a year ago, the Treasury department said, while tax receipts rose 20% to $268.0bn and outlays climbed 4% to $439.0bn.
No major corporate earnings were released on Monday.