US close: Stocks mixed ahead of major corporate earnings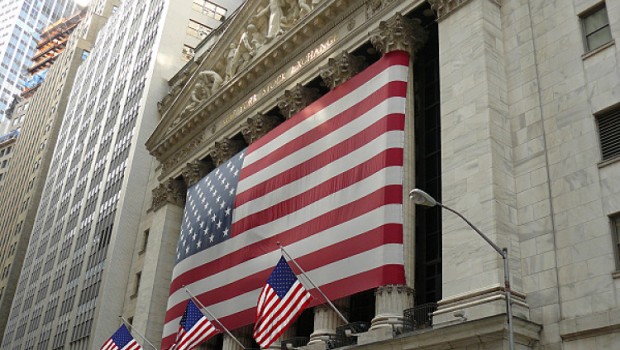 Wall Street stocks turned in a mixed performance on Monday ahead of some key corporate earnings later in the week.
At the close, the Dow Jones Industrial Average was down 0.12% at 30,960.00, while the S&P 500 was 0.36% firmer at 3,855.36 and the Nasdaq Composite saw out the session 0.69% stronger at 13,635.99.
The Dow closed 36.98 points lower on Monday, extending losses recorded at the tail end of last week after new President Joe Biden got to work on pushing his proposed $1.9trn stimulus package through Congress.
With things being quiet on the earnings front on Monday, market participants held out hope for updates on the aforementioned stimulus programme and mulling over the Covid-19 pandemic itself.
Joe Biden's pick for surgeon general said over the weekend that the US would have to race to keep up with the now mutating coronavirus.
"The virus is basically telling us that it's going to continue to change and we've got to be ready for it," said Dr Vivek Murthy. "We've got to number one, do much better genomic surveillance, so we can identify variants when they arise and that means we've got to double down on public health measures like masking and avoiding indoor gatherings."
The US has now recorded more than 25.7m confirmed cases of Covid-19, claiming the lives of roughly 429,515 Americans in the process.
In the corporate space, quarterly results from Apple, Microsoft, Netflix, Tesla, McDonald's, Honeywell, Caterpillar and Boeing were all slated for release this week.
On the macro front, the Chicago Fed's national activity index for December edged higher to 0.52 from 0.31 in November, while the Dallas Fed's manufacturing index revealed Texas factory activity continued to expand in January, albeit at a markedly slower pace, as the production index fell from 26.8 to 4.6.