US close: Stocks mixed ahead of Fed on Wednesday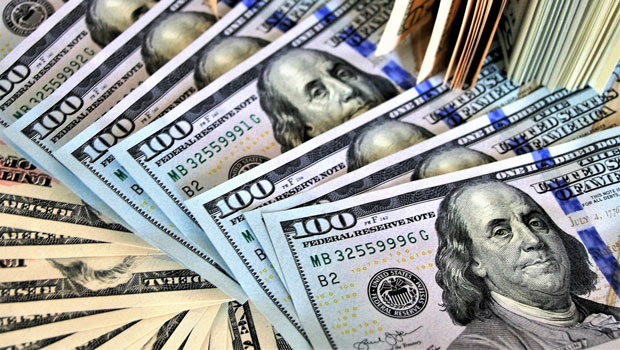 Stocks on Wall Street finished Monday's session as they started, in a mixed state, as investors closed their pocketbooks ahead of the outcome of the Federal Reserve's policy meeting on Wednesday.
At the close, the Dow Jones Industrial Average was down 0.25% at 34,393.75, while the S&P 500 added 0.18% to 4,255.15 and the Nasdaq Composite gained 0.74% to 14,174.14.
Sophie Griffiths, market analyst at Oanda, said that any sign that central banks were looking to rein in policy accommodation could "spook" investors, meaning the time to start reducing bond purchases could be approaching.
Analysts at Barclays Research, meanwhile, said they believed that while the Fed would begin the "taper" at Wednesday's meeting, they would be "careful" not to disturb markets, being mindful of the temper tantrum that ensued around the same time in 2013.
The spotlight in the corporate arena was firmly on Novavax, which was down 0.94% even after the biotech outfit reported 90% efficacy for its Covid-19 vaccine in a large clinical trial.
Against so-called 'variants of concern', the shot was shown to be 93% effective.
In other pharma news, GlaxoSmithKline said it would pay iTeos Therapeutics as much as $2.1bn to develop a potential immune therapy against advanced solid tumours.
Shares in iTeos were up 37.29% by the end of trading.
In bond market action, yields on the benchmark 10-year US Treasury note were last up more than four basis points at 1.498%.
No major economic releases were scheduled for Monday.
Dow Jones - Risers
Salesforce.Com Inc. (CRM) $246.26 2.48%
Apple Inc. (AAPL) $130.48 2.46%
Microsoft Corp. (MSFT) $259.89 0.78%
Intel Corp. (INTC) $58.19 0.59%
Walt Disney Co. (DIS) $178.18 0.45%
Unitedhealth Group Inc. (UNH) $399.16 0.32%
Johnson & Johnson (JNJ) $165.37 0.25%
Chevron Corp. (CVX) $107.97 0.06%
Procter & Gamble Co. (PG) $134.91 0.04%
McDonald's Corp. (MCD) $236.98 0.02%
Dow Jones - Fallers
JP Morgan Chase & Co. (JPM) $157.57 -1.70%
Walgreens Boots Alliance, Inc. (WBA) $54.43 -1.59%
Dow Chemical Co. (DOW) $66.96 -1.53%
Goldman Sachs Group Inc. (GS) $372.92 -1.36%
Cisco Systems Inc. (CSCO) $54.17 -1.10%
Coca-Cola Co. (KO) $55.55 -1.09%
Merck & Co. Inc. (MRK) $75.45 -1.08%
Boeing Co. (BA) $245.14 -0.87%
International Business Machines Corporation (CDI) (IBM) $150.03 -0.83%
Travelers Company Inc. (TRV) $153.25 -0.80%
S&P 500 - Risers
Resmed Inc. (RMD) $231.70 6.00%
Adobe Systems Inc. (ADBE) $556.95 2.90%
Salesforce.Com Inc. (CRM) $246.26 2.48%
Apple Inc. (AAPL) $130.48 2.46%
Biogen Inc (BIIB) $406.14 2.40%
Msci Inc. (MSCI) $490.76 2.35%
Netflix Inc. (NFLX) $499.89 2.28%
QUALCOMM Inc. (QCOM) $137.31 2.00%
Mettler Toledo International (MTD) $1,351.84 1.99%
Welltower Inc (WELL) $81.21 1.92%
S&P 500 - Fallers
TripAdvisor Inc. (TRIP) $40.66 -5.49%
Baker Hughes Company Class A (BKR) $24.74 -4.52%
Fluor Corp. (FLR) $18.48 -4.30%
Mosaic Company (MOS) $33.13 -4.22%
Carnival Corp. (CCL) $28.75 -3.94%
Corning Inc. (GLW) $41.46 -3.94%
Norwegian Cruise Line Holdings Ltd (NCLH) $31.00 -3.82%
Nucor Corp. (NUE) $102.71 -3.64%
Westrock Company (WRK) $55.27 -3.61%
PVH Corp. (PVH) $108.98 -3.59%
Nasdaq 100 - Risers
Adobe Systems Inc. (ADBE) $556.95 2.90%
Mercadolibre Inc. (MELI) $1,432.63 2.86%
Apple Inc. (AAPL) $130.48 2.46%
Biogen Inc (BIIB) $406.14 2.40%
Netflix Inc. (NFLX) $499.89 2.28%
QUALCOMM Inc. (QCOM) $137.31 2.00%
Asml Holdings N.V. (ASML) $709.33 1.76%
Facebook Inc. (FB) $336.77 1.66%
Applied Materials Inc. (AMAT) $139.03 1.62%
KLA-Tencor Corp. (KLAC) $325.21 1.59%
Nasdaq 100 - Fallers
American Airlines Group (AAL) $22.99 -2.29%
Expedia Group Inc. (EXPE) $169.14 -2.20%
Seagate Technology Plc (STX) $94.66 -2.18%
Hasbro Inc (HAS) $95.50 -2.02%
Henry Schein Inc. (HSIC) $77.42 -1.86%
eBay Inc. (EBAY) $65.89 -1.85%
Wynn Resorts Ltd. (WYNN) $124.95 -1.75%
Walgreens Boots Alliance, Inc. (WBA) $54.43 -1.59%
PACCAR Inc. (PCAR) $91.07 -1.41%
Kraft Heinz Co. (KHC) $42.82 -1.38%