US close: Stocks manage positive finish as inflation marches higher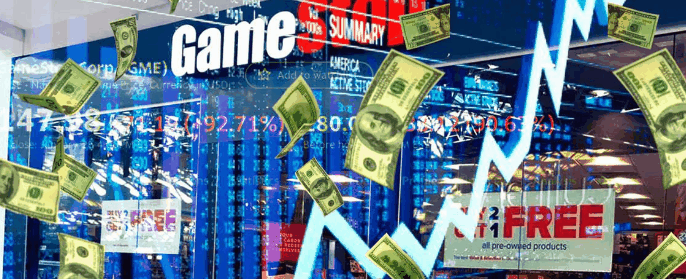 Wall Street stocks closed above the waterline on Thursday, as market participants rifled through a consumer price index that revealed a bigger-than-expected increase in price pressures and a fresh batch of jobless claims data.
At the close, the Dow Jones Industrial Average managed gains of 0.06% to 34,466.24, while the S&P 500 added 0.47% to 4,239.18, and the Nasdaq Composite was 0.78% firmer at 14,020.33.
The Dow closed 19.1 points higher on Thursday, reversing losses recorded in the previous session, as the S&P 500 touched new record highs.
Thursday's primary focus was the monthly consumer price index, which revealed inflation in the US bounded ahead in May with big gains evident across nearly all categories of products and services.
According to the Department of Labor, headline consumer prices jumped at a month-on-month pace of 0.6%, pushing the annual rate of increase from 4.2% for April to 5.0%.
Economists had forecast CPI to rise by 0.4% on the month and 4.6% on the year.
In addition to the CPI reading, the number of Americans lining up for state unemployment benefits declined for a sixth consecutive week, with initial claims decreasing by 9,000 to 376,000 in the week ended 5 June, according to the Labor Department.
Significantly, continuing claims for ongoing state unemployment dropped 258,000 in the week ended 29 May to 3.5m - the largest decline since mid-March.
In the corporate space, UPS stock was up 1.06% by the closing bell, following an upgrade from analysts at JPMorgan.
Shares in reopening plays were mixed by the close, with Boeing ascending 0.11%, while Delta Air Lines reversed earlier gains to end the session 0.52% lower.
So-called 'meme stock' GameStop plunged 27.16%, after tapping former Amazon executive Matt Furlong for CEO and revealing that sales had surged 25% last quarter.
Dow Jones - Risers
Walgreens Boots Alliance, Inc. (WBA) $55.31 3.52%
Merck & Co. Inc. (MRK) $76.14 2.84%
Amgen Inc. (AMGN) $244.64 2.14%
Cisco Systems Inc. (CSCO) $55.03 1.87%
Salesforce.Com Inc. (CRM) $240.19 1.74%
Microsoft Corp. (MSFT) $257.24 1.44%
McDonald's Corp. (MCD) $234.68 1.35%
Johnson & Johnson (JNJ) $167.08 0.90%
Coca-Cola Co. (KO) $55.91 0.78%
Procter & Gamble Co. (PG) $135.75 0.74%
Dow Jones - Fallers
Caterpillar Inc. (CAT) $225.73 -3.80%
Goldman Sachs Group Inc. (GS) $373.94 -2.31%
JP Morgan Chase & Co. (JPM) $160.40 -1.56%
Dow Chemical Co. (DOW) $67.99 -1.23%
American Express Co. (AXP) $162.23 -1.13%
Apple Inc. (AAPL) $126.11 -0.80%
Nike Inc. (NKE) $130.98 -0.65%
Travelers Company Inc. (TRV) $154.14 -0.47%
International Business Machines Corporation (CDI) (IBM) $150.54 -0.09%
Dowdupont Inc. (DWDP) $30.52 0.00%
S&P 500 - Risers
Nektar Therapeutics (NKTR) $17.84 6.13%
Align Technology Inc. (ALGN) $612.15 4.55%
Adobe Systems Inc. (ADBE) $535.52 4.05%
Resmed Inc. (RMD) $220.53 4.04%
Illumina Inc. (ILMN) $450.67 3.86%
Perrigo Company plc (PRGO) $48.96 3.82%
Thermo Fisher Scientific Inc. (TMO) $464.91 3.73%
Walgreens Boots Alliance, Inc. (WBA) $55.31 3.52%
F5 Networks Inc. (FFIV) $194.29 3.49%
Eli Lilly and Company (LLY) $233.54 3.34%
S&P 500 - Fallers
Svb Financial Group (SIVB) $566.47 -4.67%
Caterpillar Inc. (CAT) $225.73 -3.80%
Albemarle Corp. (ALB) $167.78 -3.78%
Mohawk Inds Inc. (MHK) $190.94 -3.76%
Macerich Co (MAC) $17.32 -3.72%
FMC Technologies Inc. (FTI) $10.10 -3.63%
United Rentals Inc. (URI) $303.32 -3.62%
Macy's Inc. (M) $18.93 -3.42%
Alliance Data Systems Corp. (ADS) $111.60 -3.38%
PulteGroup Inc. (PHM) $53.99 -3.31%
Nasdaq 100 - Risers
Align Technology Inc. (ALGN) $612.15 4.55%
Mercadolibre Inc. (MELI) $1,373.35 4.31%
Adobe Systems Inc. (ADBE) $535.52 4.05%
Illumina Inc. (ILMN) $450.67 3.86%
Walgreens Boots Alliance, Inc. (WBA) $55.31 3.52%
Cadence Design Systems Inc. (CDNS) $128.51 2.65%
Asml Holdings N.V. (ASML) $699.94 2.54%
NetEase Inc. Ads (NTES) $113.11 2.53%
Idexx Laboratories Inc. (IDXX) $580.53 2.45%
Synopsys Inc. (SNPS) $262.07 2.35%
Nasdaq 100 - Fallers
Sirius XM Holdings Inc (SIRI) $6.69 -2.34%
Seagate Technology Plc (STX) $97.46 -1.88%
Ross Stores Inc. (ROST) $117.97 -1.77%
Western Digital Corp. (WDC) $73.56 -1.74%
American Airlines Group (AAL) $23.46 -1.64%
Fiserv Inc. (FISV) $109.49 -1.46%
CSX Corp. (CSX) $96.67 -1.18%
JD.com, Inc. (JD) $71.85 -1.09%
PACCAR Inc. (PCAR) $91.71 -0.95%
Dish Network Corp. (DISH) $40.06 -0.94%