US close: Stocks lower as traders digest earnings and Fed commentary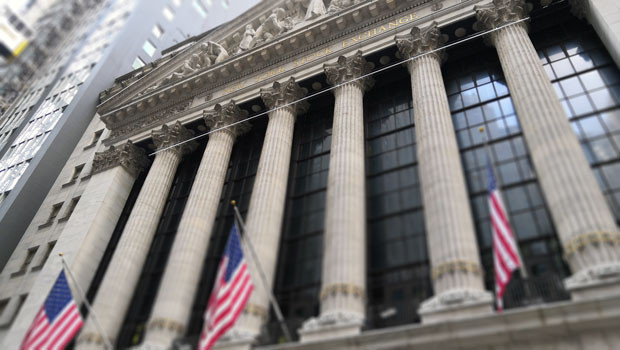 Wall Street stocks were in the red at the end of trading on Wednesday as market participants digested comments from central bankers and thumbed over more corporate earnings.
At the close, the Dow Jones Industrial Average was down 0.61% at 33,949.01, while the S&P 500 slipped 1.11% to 4,117.86 and the Nasdaq Composite saw out the session 1.68% weaker at 11,910.52.
The Dow closed 207.68 points lower on Wednesday, almost reversing gains recorded in the previous session as investors zeroed in on a speech from Federal Reserve chairman Jerome Powell before the Economic Club of Washington where he reiterating comments that raised hopes that the Fed will soon halt or pivot interest rate hikes.
Traders looked to the central bank yet again on Wednesday, with John Williams, the head of the New York Federal Reserve, saying early in the session that the 5-5.25% peak fed funds rate was still a "very reasonable" goal but added that the Fed still has its work cut out for it in bringing supply and demand into balance
"To me, the important thing is we need a sufficiently restrictive stance, we need to retain a sufficiently restrictive stance of policy, we're going to need to maintain that for a few years to make sure we get inflation to 2%, then eventually we'll get interest rates presumably back to more normal levels," said Williams.
Elsewhere, Board of Governors' member Christopher Waller stated the big picture was that the US economy was "adjusting well so far" to higher interest rates but highlighted that as inflation remained "quite elevated", more needs to be done.
"I expect the Fed will need to keep a tight stance of monetary policy for some time to slow activity further in 2023. That is what I believe is needed to bring demand and supply into better alignment and lower inflation toward the Federal Open Market Committee's 2% target. Some believe that inflation will come down quite quickly this year. That would be a welcome outcome. But I'm not seeing signals of this quick decline in the economic data, and I am prepared for a longer fight to get inflation down to our target," said Waller.
On the macro front, mortgage applications surged 7.4% in the week ended 3 February, according to the Mortgage Bankers Association of America, rebounding from the previous week's 9% tumble. Applications for refinancing rose 17.7% and applications for purchases increased 3.1%.
Elsewhere, US wholesale inventories went up just 0.1% to $932.9bn in December, according to the Census Bureau, in line with preliminary estimates but a marked slowdown when compared to the poor month's 0.9% rise. December's increase marked the slowest rise sinceJuly 2020, indicating that businesses have scaled down their restocking efforts amid weaker demand and tighter financial conditions.
In the corporate space, Under Armour raised outlook after posting earnings and revenues that beat expectations, Yum! Brands topped expectations thanks to a solid performance by Taco Bell, CVS Health reported strong fourth-quarter results, and Fox delivered increased quarterly advertising revenues on the back of the FIFA World Cup and US midterm elections.
Walt Disney earnings beat estimates as streaming subscription losses came in better than expected, Robinhood revenues rose on the back of higher rates and said it plans to launch a share buyback from Emergent, and Uber beat estimates with its latest quarterly figures, with revenues and profits both growing throughout the period.
Reporting by Iain Gilbert at Sharecast.com