US close: Stocks firmly negative one day after Fed hike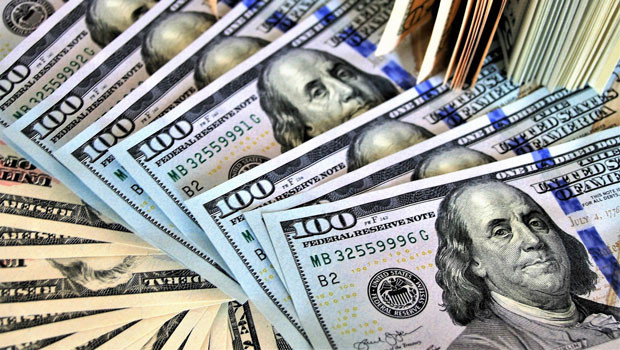 Wall Street stocks tumbled all the way to the close bell on Thursday, after the Federal Reserve hiked interest rates by 75 basis points overnight.
At the close, the Dow Jones Industrial Average was down 2.42% at 29,927.07, as the S&P 500 lost 3.25% to 3,666.77 and the Nasdaq Composite was off 4.08% at 10,646.10.
The Dow closed 741.46 points lower on Thursday, more than erasing the games it recorded on Wednesday after the Fed implemented its largest interest rate hike since 1994.
Fed chairman Jerome Powell said Wednesday's interest rate hike was "clearly" an "unusually large one" but added that he did not expect "moves of this size" to be common.
Stocks traded higher after Powell signalled that a 50 or 75-basis point increase "seems most likely" at the central bank's next meeting in July, but cautioned that decisions would continue to be made on a "meeting by meeting" basis.
However, decisions by other central banks to adopt a more aggressive monetary policy stance weighed on sentiment at the open, with the Swiss National Bank raising rates for the first time in 15 years and the Bank of England raising rates for a fifth straight time.
On the macro front, the number of Americans filing for jobless claims for the first time was little changed last week.
According to the Department of Labor, in seasonally adjusted terms, initial unemployment claims dipped by 3,000 to reach 229,000 over the week ending on 11 June. Economists had forecast a decline to 220,000.
Elsewhere, manufacturing activity in the US mid-Atlantic region softened a tad in June as firms received fewer new orders, according to the Federal Reserve Bank of Philadelphia's factory sector index, which slipped from a reading of 2.6 in May to -3.3.
Economists had pencilled in a reading of 5.0.
Finally, building permits in the US, a proxy for future construction, fell 7% to an annualised rate of 1.69m in May, according to the Census Bureau, the lowest reading since September 2021 and well below forecasts of 1.78m.
In the corporate space, grocery giant Kroger was down 2.08% despite beating expectations with its first-quarter earnings before the open, leading the group to raise full-year guidance.
Elsewhere, cosmetics giant Revlon plunged 13.33% after it announced it was voluntarily filing for bankruptcy, while Tesla skidded 8.54% as it raises its US list prices.
Reporting by Josh White at Sharecast.com. Additional reporting by Iain Gilbert.
Dow Jones - Risers
Walmart Inc. (WMT) $120.62 1.04%
Procter & Gamble Co. (PG) $133.32 0.61%
Merck & Co. Inc. (MRK) $84.89 0.31%
Johnson & Johnson (JNJ) $170.08 0.05%
Honeywell International Inc. (HON) $230.94 0.00%
Dowdupont Inc. (DWDP) $30.52 0.00%
Boeing Co. (BA) $133.36 -0.27%
Verizon Communications Inc. (VZ) $48.86 -0.63%
Coca-Cola Co. (KO) $59.07 -1.01%
International Business Machines Corporation (CDI) (IBM) $135.67 -1.01%
Dow Jones - Fallers
American Express Co. (AXP) $137.50 -5.96%
Nike Inc. (NKE) $107.12 -5.57%
Caterpillar Inc. (CAT) $194.79 -5.44%
Chevron Corp. (CVX) $155.48 -5.35%
Salesforce.Com Inc. (CRM) $159.85 -5.16%
Apple Inc. (AAPL) $130.06 -3.97%
Visa Inc. (V) $189.05 -3.62%
Dow Chemical Co. (DOW) $55.42 -3.47%
Intel Corp. (INTC) $37.34 -3.39%
Microsoft Corp. (MSFT) $244.97 -2.70%
S&P 500 - Risers
Newmont Corporation (NEM) $64.71 3.24%
CME Group Inc. (CME) $203.28 1.19%
Walmart Inc. (WMT) $120.62 1.04%
Church Dwight Co Inc. (CHD) $82.21 0.86%
AbbVie Inc (ABBV) $139.15 0.77%
General Mills Inc. (GIS) $66.75 0.62%
Procter & Gamble Co. (PG) $133.32 0.61%
CIGNA Corp. (CI) $248.30 0.49%
Merck & Co. Inc. (MRK) $84.89 0.31%
Philip Morris International Inc. (PM) $98.27 0.06%
S&P 500 - Fallers
Norwegian Cruise Line Holdings Ltd (NCLH) $10.38 -11.51%
Royal Caribbean Cr (RCL) $35.16 -11.41%
Carnival Corp. (CCL) $8.75 -11.08%
Travel + Leisure Co (TNL) $38.99 -10.90%
Macy's Inc. (M) $19.81 -9.63%
Nordstrom Inc. (JWN) $24.15 -9.48%
Ralph Lauren Corp (RL) $87.14 -9.11%
Ipg Photonics Corp. (IPGP) $83.99 -9.05%
Diamondback Energy Inc. (FANG) $133.68 -8.91%
MGM Resorts International (MGM) $27.39 -8.88%
Nasdaq 100 - Risers
Vodafone Group Plc ADS (VOD) $15.52 0.39%
Monster Beverage Corp (MNST) $87.89 0.02%
Cerner Corp. (CERN) $94.92 0.00%
Xilinx Inc. (XLNX) $194.92 0.00%
Maxim Integrated Products Inc. (MXIM) $0.00 0.00%
Shire Plc Ads (SHPG) $179.20 0.00%
Alexion Pharmaceuticals Inc. (ALXN) $182.50 0.00%
Mylan Inc. (MYL) $0.00 0.00%
Celgene Corp. (CELG) $108.24 0.00%
Kraft Heinz Co. (KHC) $36.03 -0.41%
Nasdaq 100 - Fallers
Mercadolibre Inc. (MELI) $612.70 -8.92%
Qurate Retail Inc. (QRTEA) $3.17 -8.91%
American Airlines Group (AAL) $12.16 -8.64%
Tesla Inc (TSLA) $639.30 -8.54%
Wynn Resorts Ltd. (WYNN) $54.49 -8.17%
Applied Materials Inc. (AMAT) $89.59 -8.04%
Dish Network Corp. (DISH) $16.73 -7.98%
NetEase Inc. Ads (NTES) $94.77 -7.81%
QUALCOMM Inc. (QCOM) $120.82 -7.79%
Lam Research Corp. (LRCX) $418.30 -7.79%