US close: Stocks finish slightly higher after middling day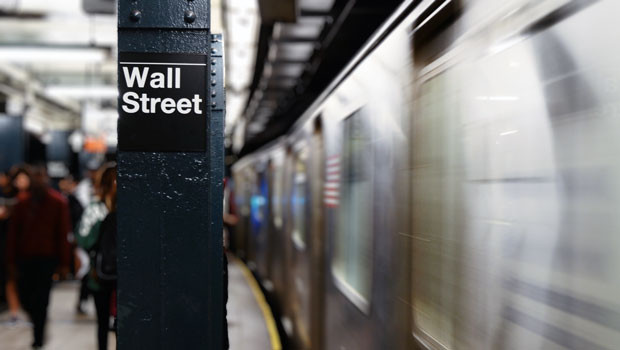 Wall Street stocks closed modestly higher on Tuesday, with little in the way of domestic economic news to sway the markets.
At the close, the Dow Jones Industrial Average had managed gains of 0.03% to end the session at 33,573.28, while the S&P 500 added 0.24% to 4,283.85.
Leading the way among the major indices, the tech-heavy Nasdaq Composite increased 0.36% to close at 13,276.42.
An unexpected interest rate hike from Australia's central bank initially threw a shadow over the day's opening, although US equities eventually managed to find positive territory by the closing bell.
On the currency front, the dollar remained steady against sterling to last trade at 80.49p, while it dipped 0.01% to 93.51 euro cents on the common currency.
Against the yen, the greenback fell slightly by 0.03% to change hands at JPY 139.59.
"The surprise rate hike by 25 basis-points to 4.10% by the Reserve Bank of Australia, to its highest level since April 2012, led to the fourth consecutive day of gains for the AUD-USD pair," noted IG senior market analyst Axel Rudolph.
"With the central bank leaving the door open for further tightening, due to wage and inflationary pressures, the cross may advance further over the coming weeks."
Australian central bank surprises with another rate hike
In economic news, the Reserve Bank of Australia (RBA) surprised markets by raising its benchmark interest rate amid persisting inflation worries.
The cash rate was raised by 25-basis points, taking it to 4.1% - a height not seen in more than a decade.
Its decision marked the 12th such move in a period of slightly over a year.
"Inflation in Australia has passed its peak, but at 7% is still too high and it will be some time yet before it is back in the target range," said governor Philip Lowe.
"This further increase in interest rates is to provide greater confidence that inflation will return to target within a reasonable timeframe."
Apple pulls back, Paratek surges on acquisition announcement
In equities, shares of Apple edged 0.21% lower amid the unveiling of its new augmented reality (AR) headset.
The company's latest foray into the AR space, touted as the next frontier in consumer technology, was met with mixed responses by market watchers.
Some analysts had, however, expressed concerns over the product's hefty $3,499 price tag, suggesting it might deter potential consumers.
On the upside, Paratek Pharmaceuticals jumped 10.71% on the heels of an announcement that the company would be acquired.
Reporting by Josh White for Sharecast.com.
Dow Jones - Risers
Intel Corp. (INTC) $30.96 3.68%
American Express Co. (AXP) $171.82 2.62%
Dow Chemical Co. (DOW) $52.59 2.12%
Caterpillar Inc. (CAT) $226.68 1.89%
Goldman Sachs Group Inc. (GS) $326.80 1.55%
Salesforce.Com Inc. (CRM) $212.85 1.42%
Walt Disney Co. (DIS) $92.16 1.27%
Home Depot Inc. (HD) $296.00 0.99%
Nike Inc. (NKE) $106.19 0.94%
Walgreens Boots Alliance, Inc. (WBA) $31.53 0.90%
Dow Jones - Fallers
Merck & Co. Inc. (MRK) $110.01 -2.74%
Unitedhealth Group Inc. (UNH) $487.57 -2.13%
McDonald's Corp. (MCD) $284.54 -1.35%
Procter & Gamble Co. (PG) $144.49 -0.99%
Cisco Systems Inc. (CSCO) $49.81 -0.80%
Coca-Cola Co. (KO) $60.31 -0.72%
Boeing Co. (BA) $207.29 -0.71%
Microsoft Corp. (MSFT) $333.68 -0.67%
Amgen Inc. (AMGN) $221.22 -0.30%
Apple Inc. (AAPL) $179.21 -0.21%
S&P 500 - Risers
Kohls Corp. (KSS) $21.93 7.76%
PVH Corp. (PVH) $82.73 7.50%
Comerica Inc. (CMA) $43.22 7.14%
Sl Green Realty Corp. (SLG) $24.96 6.94%
Vornado Realty Trust (VNO) $14.89 6.81%
VF Corp. (VFC) $19.09 6.53%
Nordstrom Inc. (JWN) $18.51 6.44%
Dish Network Corp. (DISH) $7.54 6.20%
Macy's Inc. (M) $15.90 6.00%
Gap Inc. (GPS) $9.07 5.83%
S&P 500 - Fallers
CenturyLink Inc. (LUMN) $1.80 -5.76%
Seagate Technology Plc (STX) $58.59 -3.73%
Illumina Inc. (ILMN) $203.07 -3.56%
Elevance Health Inc. (ELV) $464.60 -3.29%
Merck & Co. Inc. (MRK) $110.01 -2.74%
Humana Inc. (HUM) $511.12 -2.45%
Fortinet Inc. (FTNT) $69.54 -2.43%
Fastenal Co. (FAST) $53.96 -2.41%
Clorox Co. (CLX) $158.49 -2.29%
Unitedhealth Group Inc. (UNH) $487.57 -2.13%
Nasdaq 100 - Risers
Qurate Retail Inc. (QRTEA) $1.07 15.34%
Dish Network Corp. (DISH) $7.54 6.20%
NetEase Inc. Ads (NTES) $91.38 5.36%
Expedia Group Inc. (EXPE) $111.99 4.76%
JD.com, Inc. (JD) $37.75 4.02%
Baidu Inc. (BIDU) $137.45 3.92%
Intel Corp. (INTC) $30.96 3.68%
Sirius XM Holdings Inc (SIRI) $3.73 3.61%
Trip.com Group Limited (TCOM) $35.12 3.42%
QUALCOMM Inc. (QCOM) $116.36 3.22%
Nasdaq 100 - Fallers
Seagate Technology Plc (STX) $58.59 -3.73%
Illumina Inc. (ILMN) $203.07 -3.56%
T-Mobile Us, Inc. (TMUS) $128.54 -2.78%
Mercadolibre Inc. (MELI) $1,254.45 -2.72%
Fastenal Co. (FAST) $53.96 -2.41%
Gilead Sciences Inc. (GILD) $76.20 -1.96%
O'Reilly Automotive Inc. (ORLY) $885.93 -1.79%
Charter Communications Inc. (CHTR) $329.00 -1.76%
Starbucks Corp. (SBUX) $98.22 -1.71%
Monster Beverage Corp (MNST) $58.33 -1.57%