US close: Stocks finish higher as investors await stimulus news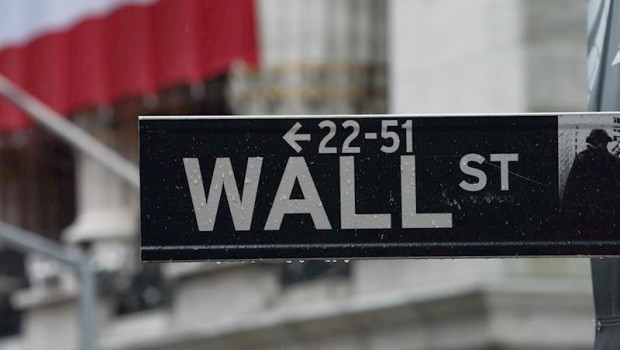 Wall Street's main stock market gauges finished higher on Tuesday, buoyed by reports of possible further fiscal stimulus in the pipeline and some positive news on the pandemic front.
The Dow Jones Industrial Average ended the session up 0.62% at 26,828.47, the S&P 500 added 0.36% to 3,306.51, and the Nasdaq Composite was 0.35% firmer at 10,941.17.
Sentiment was positive from the start of the session, after Donald Trump said overnight that he might use his executive powers to extend augmented unemployment insurance benefits, a now-expired moratorium on evictions, and to declare a holiday on payroll taxes.
House of Representatives Speaker Nancy Pelosi and US Treasury Secretary Steve Mnuchin, were due to meet on Tuesday to discuss the details of a possible fourth round of fiscal stimulus further, with both sides having said that some progress was made during similar talks on Monday.
As at the close, no news had emerged from such talks.
Some observers said that Democrats and Republicans remained far apart on their positions, with the former pushing for $1trn in extra aid for state and local governments and the latter seeking protections for employers against lawsuits related to Covid-19.
There was some good news on the pandemic front, however, with data published overnight revealing a 19.2% fall in new Covid-19 infections to 45,600, for the biggest week-on-week decline since late July, and with new cases down in 32 states as well as the District of Columbia.
"There were plenty of corporate stories today, but the lack of a deal between Republicans and Democrats in relation to the $1trn Covid-19 pandemic package has kept sentiment at bay," said CMC Markets analyst David Madden.
"The relationship between the US and China has come under extra pressure as President Trump has [threatened to] ban TikTok in the US, and Microsoft is looking to acquire the group's US unit.
"The Chinese government feels the Trump administration is giving a US company the greenlight to pick-off the business," Madden said, adding that dealers were cautious that Beijing would strike back in some shape or form.
On the economic front, the Commerce Department reported a 6.2% month-on-month increase in factory orders to reach an annualised rate of $437.21bn, higher than consensus forecasts for an improvement of 5.0%.
Among the corporate results that investors were expected to be following most closely were those from Walt Disney and animal protein alternative developer Beyond Meat, which were due out after the close.
Shares in Walt Disney closed up 0.81%, and those in Beyond Meat were 5.9% firmer.
Dow Jones - Risers
Exxon Mobil Corp. (XOM) $43.47 2.89%
McDonald's Corp. (MCD) $199.36 2.55%
Chevron Corp. (CVX) $86.49 1.98%
Procter & Gamble Co. (PG) $133.79 1.90%
Walmart Inc. (WMT) $131.64 1.81%
Boeing Co. (BA) $165.07 1.73%
Intel Corp. (INTC) $49.13 1.72%
International Business Machines Corporation (CDI) (IBM) $125.84 1.23%
Verizon Communications Inc. (VZ) $57.92 1.17%
Goldman Sachs Group Inc. (GS) $201.64 1.13%
Dow Jones - Fallers
Microsoft Corp. (MSFT) $213.29 -1.50%
Travelers Company Inc. (TRV) $113.10 -1.14%
Merck & Co. Inc. (MRK) $81.67 -1.05%
Nike Inc. (NKE) $97.32 -1.02%
JP Morgan Chase & Co. (JPM) $95.55 -0.57%
American Express Co. (AXP) $93.19 -0.37%
Walgreens Boots Alliance, Inc. (WBA) $40.93 -0.37%
Caterpillar Inc. (CAT) $131.55 -0.20%
Johnson & Johnson (JNJ) $147.21 -0.09%
Dowdupont Inc. (DWDP) $30.52 0.00%
S&P 500 - Risers
Mosaic Company (MOS) $15.53 13.52%
Advanced Micro Devices Inc. (AMD) $85.04 9.49%
Williams Companies Inc. (WMB) $21.34 8.22%
Macerich Co (MAC) $8.14 7.11%
Vornado Realty Trust (VNO) $36.03 5.91%
Take-Two Interactive Software Inc. (TTWO) $177.52 5.87%
Host Hotels & Resorts Inc. (HST) $10.91 5.82%
Vulcan Materials Co. (VMC) $124.36 5.79%
Westrock Company (WRK) $29.28 5.21%
Carnival Corp. (CCL) $13.74 5.13%
S&P 500 - Fallers
Evergy, Inc. (EVRG) $55.40 -11.61%
American International Group Inc. (AIG) $29.72 -7.53%
Ipg Photonics Corp. (IPGP) $167.66 -6.86%
Eastman Chemical Co. (EMN) $71.08 -5.44%
Ralph Lauren Corp (RL) $66.68 -4.36%
Leggett & Platt Inc. (LEG) $37.98 -4.33%
DaVita Inc (DVA) $83.57 -4.17%
Zimmer Biomet Holdings Inc (ZBH) $130.64 -3.74%
Hartford Financial Services Group Inc. (HIG) $40.57 -3.40%
Alliance Data Systems Corp. (ADS) $43.54 -3.12%
Nasdaq 100 - Risers
Take-Two Interactive Software Inc. (TTWO) $177.52 5.87%
Baidu Inc. (BIDU) $126.67 5.08%
DENTSPLY Sirona Inc. (XRAY) $46.69 4.50%
Ulta Salon, Cosmetics & Fragrance Inc. (ULTA) $198.49 3.76%
American Airlines Group (AAL) $11.47 3.52%
Costco Wholesale Corp. (COST) $339.79 3.18%
Marriott International - Class A (MAR) $86.10 3.09%
Electronic Arts Inc. (EA) $146.32 2.78%
Microchip Technology Inc. (MCHP) $107.32 2.34%
NetEase Inc. Ads (NTES) $479.78 2.30%
Nasdaq 100 - Fallers
Henry Schein Inc. (HSIC) $69.13 -2.50%
Cadence Design Systems Inc. (CDNS) $109.14 -2.35%
Biomarin Pharmaceutical Inc. (BMRN) $119.83 -1.81%
Incyte Corp. (INCY) $99.95 -1.81%
Amgen Inc. (AMGN) $243.59 -1.52%
Microsoft Corp. (MSFT) $213.29 -1.50%
Vertex Pharmaceuticals Inc. (VRTX) $275.71 -1.36%
KLA-Tencor Corp. (KLAC) $204.90 -1.32%
Skyworks Solutions Inc. (SWKS) $145.27 -1.31%
Gilead Sciences Inc. (GILD) $70.88 -1.19%