US close: Stocks finish higher as Huawei gets 90-day reprieve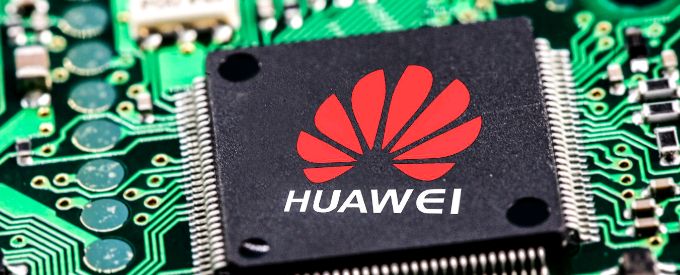 Wall Street finished in the green on Monday, as investors reacted to news from the weekend that the Commerce Department would grant Chinese telco giant Huawei a further 90-day reprieve from a prohibition on US companies trading with it.
At the same time, investors appeared to shrug off remarks from the US President that appeared to call that possibility into question.
The Dow Jones Industrial Average ended the session up 0.96% at 26,135.79, the S&P 500 added 1.21% to 2,923.65, and the Nasdaq 100 was 1.52% stronger at 7,719.32.
At the open, the Dow gained 228.29 points higher after turning in a solid performance on Friday, when a strong set of results from Walmart and some positive economic data helped to offset worries from a vow by China to counter the latest round of tariffs from the White House.
Sentiment was buoyed by remarks from Commerce Secretary Wilbur Ross to Fox Business that his department would extend Huawei's license for 90 days, allowing it to keep sourcing components from US companies so that it could continue to service its existing customers, including many rural US telecommunications firms.
But with the current agreement set to end on Monday, the President had said on Sunday that he may not want to do business with the firm, saying that it posed a national security threat.
"We'll see what happens. I'm making a decision tomorrow," he said, although the 90 day extension did go into effect after all on Monday.
Also on Sunday, Trump said he did not believe that there was any chance of a global recession in the immediate future despite the very volatile trading seen in global financial markets over the preceding week.
"I don't think we're having a recession," Trump told reporters.
"We're doing tremendously well. Our consumers are rich. I gave a tremendous tax cut and they're loaded up with money."
On the corporate front, Apple chief executive Tim Cook spoke with Trump over the weekend, telling the president that it would be difficult for Apple to compete as a result of the trade war, given that trade tariffs would likely cripple it.
He reportedly also said Samsung Electronics would not have to face the same level of duties, given that its manufacturing operations were located in South Korea.
Apple stock rose 1.86% on Monday, while chipmakers AMD and Micron Technology gained following the news, by 0.96% and 3.35% respectively.
Shares in the likes of Bank of America, Citigroup and JPMorgan Chase rose after 10-year Treasury yields jumped early on in the session.
Bank of America finished ahead 0.89%, Citigroup rose 1.31%, and JPMorgan Chase was 0.9% stronger.
No data points were scheduled for release during the session.
Dow Jones - Risers
3M Co. (MMM) $162.91 3.90%
JP Morgan Chase & Co. (JPM) $108.69 3.32%
Cisco Systems Inc. (CSCO) $48.50 3.28%
Exxon Mobil Corp. (XOM) $69.45 3.27%
Merck & Co. Inc. (MRK) $86.19 3.27%
Goldman Sachs Group Inc. (GS) $202.20 3.07%
Home Depot Inc. (HD) $207.95 3.05%
Procter & Gamble Co. (PG) $120.24 2.43%
International Business Machines Corp. (IBM) $135.04 2.37%
United Technologies Corp. (UTX) $126.64 2.34%
Dow Jones - Fallers
Dowdupont Inc. (DWDP) $30.52 0.00%
Unitedhealth Group Inc. (UNH) $244.71 0.19%
McDonald's Corp. (MCD) $218.78 0.23%
Chevron Corp. (CVX) $117.32 0.31%
Walmart Inc. (WMT) $113.81 0.99%
Verizon Communications Inc. (VZ) $57.00 1.24%
Johnson & Johnson (JNJ) $132.25 1.31%
Walgreens Boots Alliance, Inc. (WBA) $51.16 1.35%
Travelers Company Inc. (TRV) $147.56 1.37%
Walt Disney Co. (DIS) $135.29 1.41%
S&P 500 - Risers
Estee Lauder Co. Inc. (EL) $201.81 12.52%
CenturyLink Inc. (CTL) $11.53 9.19%
Cimarex Energy Co (XEC) $41.90 8.83%
General Electric Co. (GE) $8.66 8.24%
Tapestry Inc. (TPR) $20.97 7.81%
Devon Energy Corp. (DVN) $23.27 7.63%
Nvidia Corp. (NVDA) $170.78 7.03%
Wynn Resorts Ltd. (WYNN) $112.41 6.50%
Hess Corp. (HES) $63.14 5.92%
Kohls Corp. (KSS) $48.19 5.91%
S&P 500 - Fallers
Alliance Data Systems Corp. (ADS) $136.54 -1.55%
DaVita Inc (DVA) $56.97 -1.47%
Nektar Therapeutics (NKTR) $17.87 -1.27%
Mattel Inc. (MAT) $10.61 -1.12%
Newmont Mining Corp. (NEM) $38.13 -1.01%
McCormick & Co. (MKC) $168.57 -0.81%
Anthem Inc (ANTM) $273.41 -0.77%
Xerox Corp. (XRX) $28.36 -0.74%
Macerich Co (MAC) $29.09 -0.72%
Assurant Inc. (AIZ) $123.78 -0.59%
Nasdaq 100 - Risers
Baidu Inc. (BIDU) $104.22 7.78%
Nvidia Corp. (NVDA) $170.78 7.03%
Wynn Resorts Ltd. (WYNN) $112.41 6.50%
Ctrip.Com International Ltd. Ads (CTRP) $35.30 5.28%
Qurate Retail Inc. (QRTEA) $12.11 4.75%
Western Digital Corp. (WDC) $57.25 3.73%
Mylan Inc. (MYL) $19.19 3.56%
Micron Technology Inc. (MU) $45.01 3.35%
Cisco Systems Inc. (CSCO) $48.50 3.28%
Tesla Inc (TSLA) $226.83 3.13%
Nasdaq 100 - Fallers
Mercadolibre Inc. (MELI) $603.35 -3.39%
Workday, Inc. (WDAY) $187.64 -2.47%
Vodafone Group Plc ADS (VOD) $18.25 -0.49%
Shire Plc Ads (SHPG) $179.20 0.00%
Intuitive Surgical Inc. (ISRG) $495.50 0.01%
Mondelez International Inc. (MDLZ) $54.56 0.04%
Citrix Systems Inc. (CTXS) $92.51 0.08%
Starbucks Corp. (SBUX) $96.66 0.15%
Adobe Systems Inc. (ADBE) $287.97 0.18%
Align Technology Inc. (ALGN) $177.62 0.19%