US close: Stocks fall further as growth concerns linger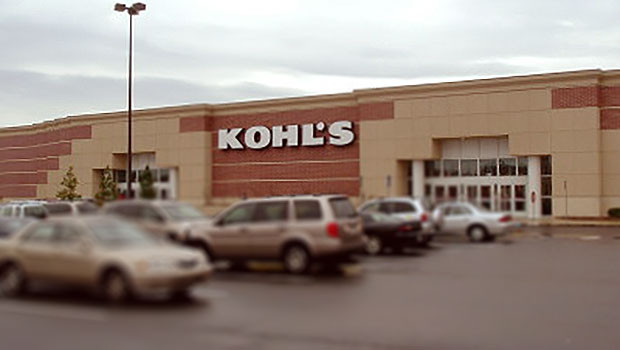 Equities on Wall Street closed lower again on Thursday, after both the Dow Jones and S&P 500 booked their biggest single-day losses in almost two years in Wednesday's session.
At the close, the Dow Jones Industrial Average was down 0.75% at 31,253.13, as the S&P 500 lost 0.58% to 3,900.79 and the Nasdaq Composite was off 0.26% at 11,388.50.
The Dow closed 236.94 points lower on Thursday, extending the losses it recorded on Wednesday in the blue-chip index's worst session since June 2020.
"The bounce of the first half of the week is a distant memory," quipped IG chief market analyst Chris Beauchamp.
"Growth worries are back to the fore and investors are back to selling every bounce as they fret about a recession in the US and elsewhere.
"The broad nature of the slowdown was confirmed by Target's numbers, while Cisco's slashing of forecasts last night and Standard Chartered's cut to its China GDP forecast overnight confirms the gloomy outlook.
"The end of earnings season might provide some brief respite from all the negativity, but with more high inflation readings and interest rate hikes to come stocks are going to suffer a lot more bad news."
On the macro front, the US jobs market remained tight last week according to the latest figures for unemployment claims from the Department of Labor.
In seasonally adjusted terms, initial jobless claims jumped by 21,000 in the week ended 14 May to hit 218,000.
Economists had pencilled in a reading of 305,000.
Elsewhere, factory sector activity in the US mid-Atlantic region cooled significantly in May, with the Federal Reserve Bank of Philadelphia's closely-followed manufacturing sector index declining to 2.6 from an April print of 17.6.
That was far lower than consensus estimates for a reading of 16.1.
Still on data, the Conference Board's leading economic index decreased by 0.3% in April to 119.2, following a 0.1% increase in March.
The index was still, however, up 0.9% over the six-month period from October 2021 to April 2022.
Finally, existing home sales decreased to 5.61 million in April, according to the National Association of Realtors, down from 5.75 million in March
In equities, Wednesday's heavy losses were partly fuelled by quarterly earnings from retailers Target and Walmart, which revealed that higher fuel costs and softer consumer demand had hurt trading amid the hottest inflation seen in decades.
The two big-box discount retailers extended their losses on Thursday, falling 5.06% and 2.74%, respectively.
Elsewhere, Cisco Systems was down 13.73% after the networking technology firm missed market expectations for third quarter revenue, and lowered its guidance for fourth quarter and full-year turnover.
Ultra-low cost carrier Spirit Airlines descended 1.7% after its board unanimously agreed that JetBlue's $30-per-share cash offer was not in the company's or shareholders' best interests.
The recommendation for shareholders to reject JetBlue's recent render came after it reiterated its support for a competing offer from Frontier Airlines earlier in the month.
JetBlue Airways was up 3.33%, and Frontier Group was 0.42% firmer by the close.
Elsewhere on the upside, discount department store chain Kohl's added 4.43% even after it cut full-year earnings estimates, with both group revenues and same-store sales falling short of consensus estimates.
Membership warehouse BJ's Wholesale Club jumped 7.43% after it beat expectations with its quarterly profits, revenue and same-store sales.
Reporting by Josh White at Sharecast.com. Additional reporting by Iain Gilbert.
Dow Jones - Risers
Unitedhealth Group Inc. (UNH) $478.55 1.52%
Boeing Co. (BA) $127.14 1.29%
Home Depot Inc. (HD) $287.76 0.90%
Goldman Sachs Group Inc. (GS) $308.20 0.48%
Verizon Communications Inc. (VZ) $49.10 0.43%
Amgen Inc. (AMGN) $244.77 0.33%
Dowdupont Inc. (DWDP) $30.52 0.00%
Honeywell International Inc. (HON) $230.94 0.00%
Merck & Co. Inc. (MRK) $92.09 -0.01%
Dow Chemical Co. (DOW) $68.76 -0.22%
Dow Jones - Fallers
Cisco Systems Inc. (CSCO) $41.72 -13.73%
Travelers Company Inc. (TRV) $169.30 -2.88%
Walmart Inc. (WMT) $119.07 -2.74%
Nike Inc. (NKE) $106.44 -2.68%
International Business Machines Corporation (CDI) (IBM) $129.66 -2.47%
Apple Inc. (AAPL) $137.35 -2.46%
Procter & Gamble Co. (PG) $141.70 -2.30%
Coca-Cola Co. (KO) $60.00 -1.96%
JP Morgan Chase & Co. (JPM) $118.31 -1.48%
Walgreens Boots Alliance, Inc. (WBA) $40.61 -1.36%
Nasdaq 100 - Risers
Synopsys Inc. (SNPS) $300.52 10.25%
Mercadolibre Inc. (MELI) $801.57 6.98%
Cadence Design Systems Inc. (CDNS) $143.83 5.52%
Baidu Inc. (BIDU) $125.34 5.45%
Expedia Group Inc. (EXPE) $126.57 5.34%
Paypal Holdings Inc (PYPL) $81.28 5.31%
Netflix Inc. (NFLX) $183.48 3.55%
JD.com, Inc. (JD) $52.78 3.09%
Autodesk Inc. (ADSK) $193.72 3.05%
Booking Holdings Inc. (BKNG) $2,103.68 2.60%
Nasdaq 100 - Fallers
Cisco Systems Inc. (CSCO) $41.72 -13.73%
Hasbro Inc (HAS) $86.76 -4.38%
Broadcom Inc. (AVGO) $545.94 -4.32%
CSX Corp. (CSX) $30.94 -4.27%
Take-Two Interactive Software Inc. (TTWO) $119.76 -2.67%
Trip.com Group Limited (TCOM) $20.98 -2.55%
Apple Inc. (AAPL) $137.35 -2.46%
Micron Technology Inc. (MU) $69.40 -2.32%
Seagate Technology Plc (STX) $82.51 -1.89%
Western Digital Corp. (WDC) $58.01 -1.84%