US close: Stocks extend losses as bond yields move higher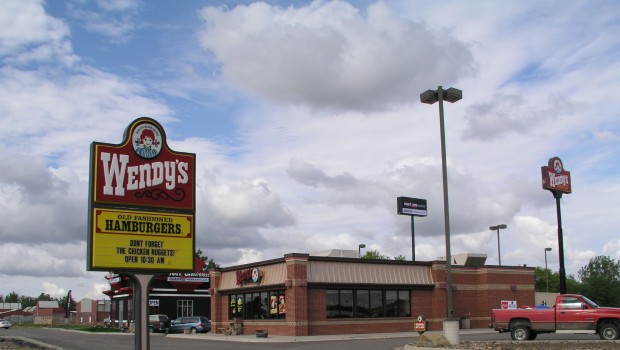 Wall Street stocks closed below the waterline on Wednesday, as investors turned their attention back to elevated bond yields.
At the close, the Dow Jones Industrial Average was down 0.39% at 31,270.09, while the S&P 500 lost 1.31% to 3,819.72 and the Nasdaq Composite was off 2.7% at 12,997.75.
The Dow finished 121.43 points lower on Wednesday, extending losses recorded in the previous session.
In focus earlier in the session were comments from President Joe Biden late on Tuesday that the United States would have a large enough supply of Covid-19 vaccines to cover every adult in the country by the end of May - a whole two months ahead of schedule.
Stocks likely to benefit from economic activity picking up were in the green, with Norwegian Cruise Line ahead 6.25%
However, also demanding an amount of investor attention was the 10-year Treasury yield, which ticked up to just under 1.49% by the close, spooking investors about increased borrowing costs and inflation and weighing on major indices yet again.
On the macro front, mortgage application figures for the week ended 26 February showed that rising interest rates had weighed on demand yet again, with total mortgage application volume rising just 0.5%, according to the Mortgage Bankers Association.
Elsewhere, private sector employment in the States grew a tad less quickly than anticipated last month, the results of a closely-followed survey revealed.
According to consultancy ADP, private sector payrolls increased by 117,000 in February, short of consensus estimates for a reading of 165,000.
Lastly, economic activity in the service sector continued to expand in February, although at a softer pace than it did in the prior month, with the Institute of Supply Management's services PMI declining to 55.3 from 58.7, missing market expectations of 58.7.
In the corporate space, fast-food chain Wendys Co was down 5.54% after posting a net income of $38.7m, or $0.17 per share, while revenues grew from $427.2m to $474.3m.
Dow Jones - Risers
Boeing Co. (BA) $228.56 2.43%
American Express Co. (AXP) $142.59 2.40%
JP Morgan Chase & Co. (JPM) $152.91 1.93%
International Business Machines Corporation (CDI) (IBM) $122.36 1.69%
Chevron Corp. (CVX) $103.59 1.12%
Travelers Company Inc. (TRV) $150.71 1.07%
Goldman Sachs Group Inc. (GS) $334.43 1.05%
Verizon Communications Inc. (VZ) $55.38 0.73%
Merck & Co. Inc. (MRK) $73.30 0.62%
3M Co. (MMM) $178.06 0.54%
Dow Jones - Fallers
Salesforce.Com Inc. (CRM) $206.00 -3.50%
Microsoft Corp. (MSFT) $227.56 -2.70%
Apple Inc. (AAPL) $122.06 -2.45%
Intel Corp. (INTC) $59.90 -2.19%
Nike Inc. (NKE) $134.26 -2.01%
Walmart Inc. (WMT) $127.59 -1.94%
Johnson & Johnson (JNJ) $156.22 -1.76%
McDonald's Corp. (MCD) $205.82 -1.37%
Home Depot Inc. (HD) $257.36 -1.13%
Walt Disney Co. (DIS) $192.26 -0.87%
S&P 500 - Risers
CenturyLink Inc. (LUMN) $13.79 7.32%
Norwegian Cruise Line Holdings Ltd (NCLH) $33.13 6.25%
HollyFrontier Corp (HFC) $39.03 5.54%
Unum Group (UNM) $28.21 4.91%
Macerich Co (MAC) $13.63 4.85%
Diamondback Energy Inc. (FANG) $74.44 4.83%
Seagate Technology Plc (STX) $75.94 4.72%
Regency Centers Corp. (REG) $56.66 4.63%
Hess Corp. (HES) $67.64 4.50%
Alliance Data Systems Corp. (ADS) $101.10 4.25%
S&P 500 - Fallers
Align Technology Inc. (ALGN) $527.43 -6.35%
Idexx Laboratories Inc. (IDXX) $498.02 -5.94%
Cadence Design Systems Inc. (CDNS) $133.74 -5.92%
Ross Stores Inc. (ROST) $111.05 -5.60%
Illumina Inc. (ILMN) $416.41 -5.58%
Abiomed Inc. (ABMD) $307.60 -5.44%
Amer Water Works (AWK) $132.13 -5.38%
Paypal Holdings Inc (PYPL) $255.06 -5.25%
Xilinx Inc. (XLNX) $123.51 -4.96%
Netflix Inc. (NFLX) $520.70 -4.95%
Nasdaq 100 - Risers
Seagate Technology Plc (STX) $75.94 4.72%
American Airlines Group (AAL) $22.17 3.40%
Dollar Tree Inc (DLTR) $101.88 2.96%
Expedia Group Inc. (EXPE) $163.43 1.97%
Wynn Resorts Ltd. (WYNN) $135.62 1.97%
Kraft Heinz Co. (KHC) $37.98 1.77%
Dish Network Corp. (DISH) $33.64 1.66%
DENTSPLY Sirona Inc. (XRAY) $60.15 1.48%
J.B. Hunt Transport Services Inc. (JBHT) $152.59 1.23%
PACCAR Inc. (PCAR) $95.24 1.13%
Nasdaq 100 - Fallers
Baidu Inc. (BIDU) $277.80 -7.99%
Mercadolibre Inc. (MELI) $1,528.00 -6.97%
Align Technology Inc. (ALGN) $527.43 -6.35%
Idexx Laboratories Inc. (IDXX) $498.02 -5.94%
Cadence Design Systems Inc. (CDNS) $133.74 -5.92%
Ross Stores Inc. (ROST) $111.05 -5.60%
Illumina Inc. (ILMN) $416.41 -5.58%
Paypal Holdings Inc (PYPL) $255.06 -5.25%
Xilinx Inc. (XLNX) $123.51 -4.96%
Netflix Inc. (NFLX) $520.70 -4.95%