US close: Stocks extend losses amid further growth fears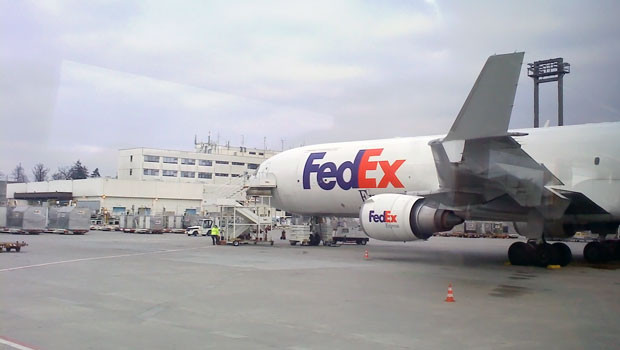 Wall Street stocks closed weaker on Thursday, as market participants continued to digest the Federal Reserve's interest rate decision overnight.
At the close, the Dow Jones Industrial Average was down 0.35% at 30,076.68, as the S&P 500 lost 0.84% to 3,757.99 and the Nasdaq Composite was off 1.37% at 11,066.81.
The Dow closed 107.1 points lower on Thursday, extending the losses it recorded on Wednesday after the Federal Reserve said it would raise interest rates by a further 75 basis points.
"Today has seen another bout of downside for stock markets throughout Europe and the US, with geopolitical and economic concerns providing a drag on risk assets once again," said IG senior market analyst Joshua Mahony.
"On a week dominated by central banks, it was always going to be difficult to envisage a scenario where traders emerge with a positive outlook.
"Volatility has come from a variety of sources, with the aftereffects of yesterday's FOMC monetary policy meeting coming into play alongside a Russian nuclear war warning, BoJ yen intervention, and a BoE rate decision."
Comments from the central bank remained in focus throughout Thursday's session, after policymakers vowed to continue raising rates to as high as 4.6% in 2023 before pulling back as part of an effort to battle surging inflation.
News that the Fed was expecting to raise its year-end rate to 4.4% in 2022 also left market participants fearful that the US economy may very well be rapidly approaching a recession.
On the macro front, Americans filed first-time unemployment claims at an accelerated pace in the week ended 17 September, according to the Department of Labor.
Initial jobless claims rose by 5,000 week-on-week to 213,000, below market expectations for a print of 218,000 but still a slight increase from the prior week's downwardly revised print.
Elsewhere, the Conference Board's leading index decreased by 0.3% in August to 116.2 points for a sixth consecutive drop and following its 0.5% fall in July.
In equities, FedEx managed gains of 0.84% after it announced a hike in air and ground shipping rates, as well as its cost-cutting plans, after it pulled its guidance last week.
Eli Lilly leapt 4.85% after UBS upgraded the pharmaceuticals maker to 'buy', describing its diabetes drug candidate 'Mounjaro' as potentially "the biggest drug ever".
On the downside, Novavax tumbled 13.3% after a downgrade to 'underweight' from 'neutral' at JP Morgan, amid weakening demand for its Covid-19 vaccine.
Reporting by Josh White at Sharecast.com. Additional reporting by Iain Gilbert.
Dow Jones - Risers
Merck & Co. Inc. (MRK) $87.51 3.53%
Johnson & Johnson (JNJ) $166.18 1.78%
Salesforce.Com Inc. (CRM) $150.15 1.71%
Amgen Inc. (AMGN) $227.75 1.47%
Verizon Communications Inc. (VZ) $39.93 1.14%
Unitedhealth Group Inc. (UNH) $517.59 1.05%
Microsoft Corp. (MSFT) $240.98 0.85%
Procter & Gamble Co. (PG) $136.21 0.35%
International Business Machines Corporation (CDI) (IBM) $125.31 0.30%
Dowdupont Inc. (DWDP) $0.00 0.00%
Dow Jones - Fallers
American Express Co. (AXP) $143.03 -3.82%
Boeing Co. (BA) $138.71 -3.20%
Goldman Sachs Group Inc. (GS) $312.92 -2.43%
Walt Disney Co. (DIS) $102.16 -2.23%
Intel Corp. (INTC) $28.07 -1.40%
McDonald's Corp. (MCD) $247.94 -1.25%
Nike Inc. (NKE) $98.55 -1.24%
JP Morgan Chase & Co. (JPM) $111.21 -1.14%
Cisco Systems Inc. (CSCO) $41.15 -1.06%
Walmart Inc. (WMT) $133.39 -1.02%
S&P 500 - Risers
Eli Lilly and Company (LLY) $310.87 4.85%
Merck & Co. Inc. (MRK) $87.51 3.53%
HF Sinclair Corporation (DINO) $52.26 3.46%
Bristol-Myers Squibb (BMY) $71.29 2.63%
Activision Blizzard Inc. (ATVI) $77.03 2.27%
Vertex Pharmaceuticals Inc. (VRTX) $286.34 2.12%
Lennar Corp. Class A (LEN) $77.43 1.99%
Valero Energy Corp. (VLO) $107.59 1.95%
AbbVie Inc (ABBV) $143.09 1.92%
Johnson & Johnson (JNJ) $166.18 1.78%
S&P 500 - Fallers
Ball Corp (BALL) $49.23 -8.66%
Macerich Co (MAC) $8.15 -7.18%
Expedia Group Inc. (EXPE) $92.00 -7.08%
Advanced Micro Devices Inc. (AMD) $69.50 -6.69%
MGM Resorts International (MGM) $30.61 -6.62%
Travel + Leisure Co (TNL) $36.12 -6.47%
Wynn Resorts Ltd. (WYNN) $60.19 -5.94%
Marriott International - Class A (MAR) $140.11 -5.44%
Charter Communications Inc. (CHTR) $333.96 -5.40%
Nvidia Corp. (NVDA) $125.61 -5.28%
Nasdaq 100 - Risers
Trip.com Group Limited (TCOM) $25.60 4.79%
Activision Blizzard Inc. (ATVI) $77.03 2.27%
Vertex Pharmaceuticals Inc. (VRTX) $286.34 2.12%
Amgen Inc. (AMGN) $227.75 1.47%
Incyte Corp. (INCY) $67.41 0.87%
Alphabet Inc. Class A (GOOGL) $100.14 0.87%
Microsoft Corp. (MSFT) $240.98 0.85%
Vodafone Group Plc ADS (VOD) $12.37 0.73%
Biogen Inc (BIIB) $200.62 0.64%
Alphabet Inc. Class C (GOOG) $100.57 0.56%
Nasdaq 100 - Fallers
Expedia Group Inc. (EXPE) $92.00 -7.08%
Wynn Resorts Ltd. (WYNN) $60.19 -5.94%
Marriott International - Class A (MAR) $140.11 -5.44%
Charter Communications Inc. (CHTR) $333.96 -5.40%
Nvidia Corp. (NVDA) $125.61 -5.28%
Booking Holdings Inc. (BKNG) $1,720.58 -4.77%
Starbucks Corp. (SBUX) $84.70 -4.40%
Mercadolibre Inc. (MELI) $850.00 -4.23%
Tesla Inc (TSLA) $288.59 -4.06%
DENTSPLY Sirona Inc. (XRAY) $29.55 -4.00%