US close: Stocks end session mixed as Trump looks to strip Hong Kong of favoured status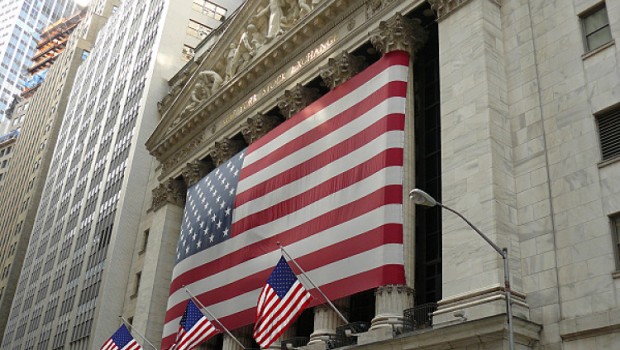 Wall Street stocks turned in a mixed performance on Friday after Donald Trump said the White House was set to begin taking action to revoke Hong Kong's favoured trade status with the United States.
At the close, the Dow Jones Industrial Average was down 0.07% at 25,383.11, while the S&P 500 was 0.48% stronger at 3,044.31 and the Nasdaq Composite saw out the session 1.29% firmer at 9,489.87.
The Dow closed 17.53 points lower on Friday, carrying on from losses recorded in the previous session as a dire jobless claims report, weaker-than-expected gross domestic product numbers and Trump's announcement of a press conference all weighed on sentiment.
Friday's main focus was Trump's news conference on China, where the President said he would take steps to revoke the city's favoured trade status with the United States in response to a controversial new security law passed by Beijing that would effectively bar political protest in Hong Kong.
"I am directing my administration to begin the process of eliminating policy exemptions that give Hong Kong different and special treatment," Trump said.
"My announcement today will affect the full range of agreements that we have with Hong Kong, from our extradition treaty, to our export controls and technologies," he added. "We will take action to revoke Hong Kong's preferential treatment as a separate customs and travel territory from the rest of China."
White House economic advisor Larry Kudlow said that people in Hong Kong were "furious", with China, adding that the US government was also gravely upset at "what China has done in recent days, weeks and months".
"They have not behaved well and they have lost the trust, I think, of the whole Western world," said Kudlow.
On the macro front, the Personal Consumption Expenditures Price Index declined to -0.5% in April, down from -0.2% a month earlier, according to the US Bureau of Economic Analysis. On an annual basis, the PCE Price Index slumped to 0.5% from 1.3%.
Elsewhere, personal incomes in the US shot higher last month as government transfers to contain the fallout from the pandemic kicked-in.
According to the Department of Commerce, personal income growth in April jumped at a 10.5% pace month-on-month, dwarfing consensus estimates for a drop of 5.0%. Personal consumption expenditures, on the other hand, fell by a larger than expected 13.2% (consensus: -8.5%).
Still on data, business activity levels in the Chicago area continued to shrink in May, dropping at their quickest pace since March 1982, led by a drop in new orders amid lockdowns.
Market News International's Chicago Business Barometer fell from a reading of 35.4 for April to 32.3 in May. Economists' had actually been expecting an improvement to 40.0.
Lastly, the University of Michigan's Consumer Sentiment Index rose to a final May reading of 72.3 from a final April level of 71.8.
In corporate news, Salesforce shares were down after the firm issued some weak second-quarter guidance.