US close: Stocks end session higher as omicron fears seemingly fade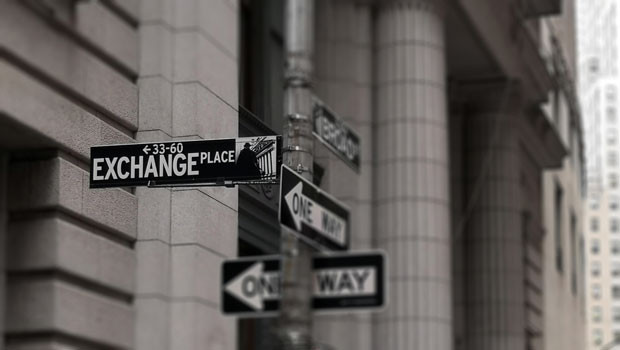 Wall Street stocks traded higher on Monday as market participants seemed to become relaxed about the new Covid-19 omicron variant.
At the close, the Dow Jones Industrial Average was up 1.87% at 35,227.03, while the S&P 500 was 1.17% firmer at 4,591.67 and the Nasdaq Composite saw out the session 0.93% stronger at 15,225.15.
The Dow closed 646.95 points higher on Monday, reversing losses recorded in the previous session after the Labor Department revealed that job growth had been slower-than-expected in November.
Reopening plays like United, Delta Airlines, Carnival and Wynn Resorts were all trading higher despite news that the Covid-19 omicron variant had now been discovered in at least 15 US states, according to the Centers for Disease Control and Prevention's director Dr Rochelle Walensky.
White House Chief Medical Advisor Dr Anthony Fauci stated initial data on omicron was "encouraging".
"Clearly, in South Africa, omicron has a transmission advantage," said Fauci. "Although it's too early to make any definitive statements about it, thus far it does not look like there's a great degree of severity to it."
No major corporate earnings or data points were scheduled for release on Monday.
Dow Jones - Risers
Walgreens Boots Alliance, Inc. (WBA) $48.27 3.74%
Intel Corp. (INTC) $51.04 3.63%
Boeing Co. (BA) $205.69 3.63%
Visa Inc. (V) $203.09 3.45%
American Express Co. (AXP) $161.15 3.34%
Amgen Inc. (AMGN) $209.19 3.33%
3M Co. (MMM) $177.57 2.89%
McDonald's Corp. (MCD) $256.37 2.82%
Coca-Cola Co. (KO) $54.99 2.72%
Walt Disney Co. (DIS) $150.01 2.59%
Dow Jones - Fallers
Nike Inc. (NKE) $169.08 -0.68%
Verizon Communications Inc. (VZ) $51.10 -0.61%
Dowdupont Inc. (DWDP) $30.52 0.00%
Honeywell International Inc. (HON) $230.94 0.00%
Merck & Co. Inc. (MRK) $73.36 0.03%
Salesforce.Com Inc. (CRM) $259.18 0.33%
International Business Machines Corporation (CDI) (IBM) $120.13 1.08%
Walmart Inc. (WMT) $139.11 1.16%
Microsoft Corp. (MSFT) $326.78 1.17%
JP Morgan Chase & Co. (JPM) $160.44 1.36%
S&P 500 - Risers
Norwegian Cruise Line Holdings Ltd (NCLH) $20.07 9.70%
Nektar Therapeutics (NKTR) $11.86 9.51%
TripAdvisor Inc. (TRIP) $27.05 9.29%
United Airlines Holdings Inc (UAL) $44.01 8.38%
Carnival Corp. (CCL) $18.61 8.23%
Royal Caribbean Cr (RCL) $72.16 8.09%
American Airlines Group (AAL) $17.93 7.91%
Expedia Group Inc. (EXPE) $166.26 6.86%
Delta Airlines Inc. (DAL) $38.19 6.14%
Wynn Resorts Ltd. (WYNN) $84.94 6.04%
S&P 500 - Fallers
Pfizer Inc. (PFE) $51.37 -5.34%
Fortinet Inc. (FTNT) $292.58 -3.38%
Advanced Micro Devices Inc. (AMD) $139.34 -3.24%
Coterra Energy Inc. (CTRA) $19.64 -2.89%
Keysight Technologies Inc. (KEYS) $195.13 -2.06%
CenturyLink Inc. (LUMN) $12.13 -1.94%
Seagate Technology Plc (STX) $103.39 -1.92%
Nvidia Corp. (NVDA) $301.29 -1.84%
Thermo Fisher Scientific Inc. (TMO) $625.22 -1.71%
Target Corp. (TGT) $243.57 -1.62%
Nasdaq 100 - Risers
American Airlines Group (AAL) $17.93 7.91%
Baidu Inc. (BIDU) $147.58 7.42%
Expedia Group Inc. (EXPE) $166.26 6.86%
Wynn Resorts Ltd. (WYNN) $84.94 6.04%
Mercadolibre Inc. (MELI) $1,113.64 5.76%
Booking Holdings Inc. (BKNG) $2,227.17 5.33%
Trip.com Group Limited (TCOM) $26.58 5.23%
Marriott International - Class A (MAR) $156.99 4.67%
NetEase Inc. Ads (NTES) $104.26 4.21%
Meta Platforms Inc. (FB) $318.38 3.76%
Nasdaq 100 - Fallers
JD.com, Inc. (JD) $75.01 -3.77%
Seagate Technology Plc (STX) $103.39 -1.92%
Nvidia Corp. (NVDA) $301.29 -1.84%
Asml Holdings N.V. (ASML) $757.58 -1.81%
Xilinx Inc. (XLNX) $213.83 -1.49%
eBay Inc. (EBAY) $66.08 -1.45%
Regeneron Pharmaceuticals Inc. (REGN) $626.07 -1.43%
Microchip Technology Inc. (MCHP) $84.05 -1.43%
Incyte Corp. (INCY) $65.12 -1.00%
Charter Communications Inc. (CHTR) $674.40 -0.72%