US close: Stocks drop as Middle East tensions remain in focus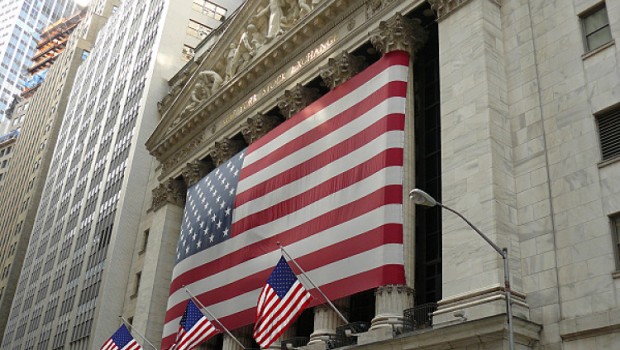 US stocks closed lower on Tuesday as investors continued to monitor headlines surrounding tensions in the Middle East.
At the close, the Dow Jones Industrial Average was down 0.42% at 28,583.68, while the S&P 500 was 0.28% weaker at 3,237.17 and the Nasdaq Composite saw out the session 0.03% softer at 9,068.58.
The Dow closed 119.70 points lower on Tuesday after wrapping up the previous session in the green as US stocks staged a mid-session turnaround when investors shrugged off geopolitical tensions in the Middle East. Solid gains in the tech sector helped markets overcome the initial concerns.
Oil prices dropped slightly on Tuesday following recent gains as Brent crude traded at $68.18 a barrel and West Texas Intermediate exchanged hands at $62.63.
The benchmark 10-year Treasury yield fell to around 1.825% after starting the year above 1.9%. The 2-year rate also slipped to 1.544% from roughly 1.58%.
CMC Markets analyst David Madden said: "The stand-off between the US and Iran still continues, and the situation hasn't changed that much. It is in nobody's interest to start an all-out war, but at the same time, traders are wondering how the intensity of the situation can be dialled down."
In terms of data, America's shortfall in trade with the rest of the world narrowed sharply in November on the back of a sharp drop in the country's purchases.
According to the Department of Commerce, the US foreign trade deficit shrank at a month-on-month pace of 8.2% to reach $43.1bn. That was more than the improvement from $47.2bn to $44.5bn which economists had pencilled-in.
Elsewhere, US factory orders for November dropped 0.7% - just short of the 0.8% decline estimated.
Overall, however, the report was not seen as being all that rosy, but in the US, hope that a trade deal with China will help boost growth remains.
Lastly, activity in the US services sector improved more than expected in December, according to data released on Tuesday.
The Institute for Supply Management's services index rose to 55.0 from 53.9 in November, beating expectations for a reading of 54.5. The non-manufacturing business activity index increased to 57.2 from 51.6, reflecting growth for the 125th consecutive month.
On the corporate front, Micron shares closed 8% higher and Western Digital wrapped up the session 6.8% firmer following upgrades to their respective ratings over at Cowen.