US close: Stocks come off highs as bond yields rise further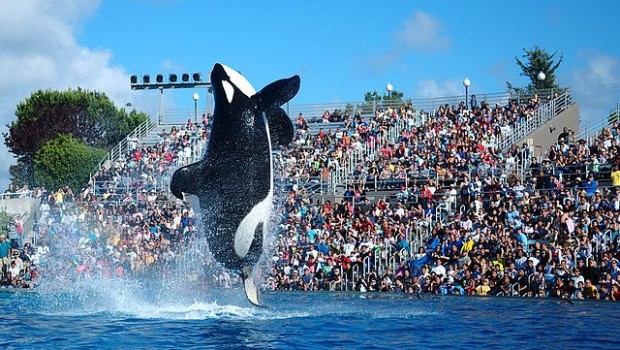 Wall Street stocks finished in negative territory on Thursday, with the Dow Jones easing off highs after registering another record close.
At the close, the Dow Jones Industrial Average was down 1.75% at 31.402.01, the S&P 500 lost 2.45% at 3,829.34, and the Nasdaq Composite was off 3.52% at 13,119.43.
The Dow closed 559.85 points lower on Thursday, cutting into gains recorded in what was a volatile session for major indices.
Rising rates were again in focus after the US 10-year Treasury yield rose above 1.5% to end the day at 1.52%, with fears that higher rates could spur investors to rotate out of stocks and into bonds persisting.
Some key data points also drew investor attention, with US jobless claims in the week ended 20 February coming in shy of economists' forecasts.
According to the Department of Labor, in seasonally adjusted terms, the number of Americans filing for unemployment claims fell for the first time in five weeks, coming in at 730,000 - an improvement on last week's revised print of 841,000 and better than expectations for a reading of 825,000.
The four-week moving average of initial claims fell to 807,750 for a decrease of 20,500 from the prior week and secondary unemployment claims, which tally those not being filed for the first time, also continued to retreat, declining by 101,000 to 4.42m.
Also in focus was a report from the Bureau of Economic Analysis that revealed the United States' real gross domestic product had expanded at an annual rate of 4.1% in the fourth quarter, a slight increase on initial estimates of 4% and in line with market expectations.
Elsewhere on the macro front, monthly durable goods orders shot up 3.4% in January, crippling economists' estimates, boosted up by surging orders for civilian aircraft, according to the Commerce Department.
Still on data, contracts to buy previously owned US homes fell in January amid a dearth of houses on the market, according to the National Association of Realtors.
The Pending Home Sales Index, based on contracts signed last month, dropped 2.8% to 122.8. Economists predicted that sales would be unchanged in January.
As far as Covid-19 figures were concerned, the US has now recorded more than 28.97m total cases, claiming the lives of over 518,360 Americans in the process.
In the corporate space, SeaWorld Entertainment surged 11.13% after reporting a narrower-than-expected fourth quarter loss of $45.4m, as both attendance and guest spending levels came in ahead of forecasts.
Electronics retailer Best Buy plunged 9.33% even after it beat earnings expectations but cautioned of slowing sales growth.
Domino's Pizza lost 7.09% after it missed on earnings and revenue estimates, while takeaway rival Papa John's lost 11.58% after it also fell short of expectations after being weighed down by higher costs during the quarter.
Dow Jones - Risers
3M Co. (MMM) $178.76 0.64%
Johnson & Johnson (JNJ) $162.76 0.10%
Merck & Co. Inc. (MRK) $74.62 0.07%
Dowdupont Inc. (DWDP) $30.52 0.00%
Nike Inc. (NKE) $135.54 -0.08%
Caterpillar Inc. (CAT) $221.74 -0.29%
Cisco Systems Inc. (CSCO) $45.52 -0.48%
International Business Machines Corporation (CDI) (IBM) $122.47 -0.60%
Procter & Gamble Co. (PG) $126.58 -0.85%
Goldman Sachs Group Inc. (GS) $327.76 -0.87%
Dow Jones - Fallers
Boeing Co. (BA) $216.45 -5.62%
Intel Corp. (INTC) $60.40 -4.42%
Salesforce.Com Inc. (CRM) $231.08 -3.90%
Dow Chemical Co. (DOW) $61.36 -3.67%
Apple Inc. (AAPL) $120.99 -3.48%
Walt Disney Co. (DIS) $190.98 -3.31%
Honeywell International Inc. (HON) $204.97 -2.96%
Visa Inc. (V) $213.75 -2.59%
Microsoft Corp. (MSFT) $228.99 -2.37%
American Express Co. (AXP) $137.08 -2.01%
S&P 500 - Risers
FMC Technologies Inc. (FTI) $8.50 11.99%
Quanta Services Inc. (PWR) $84.78 4.29%
Twitter Inc (TWTR) $74.59 3.71%
Macy's Inc. (M) $15.72 2.75%
Sba Communications Corp. (SBAC) $256.52 2.40%
CME Group Inc. (CME) $204.80 2.04%
Extra Space Storage (EXR) $129.51 1.91%
Tapestry Inc. (TPR) $42.41 1.73%
J. M. Smucker Co. (SJM) $115.03 1.60%
L Brands Inc (LB) $52.49 1.37%
S&P 500 - Fallers
NetApp Inc. (NTAP) $61.21 -14.48%
Ansys Inc. (ANSS) $338.46 -12.17%
TripAdvisor Inc. (TRIP) $43.54 -12.15%
Best Buy Co. Inc. (BBY) $102.95 -9.27%
Lam Research Corp. (LRCX) $547.65 -8.25%
Nvidia Corp. (NVDA) $532.30 -8.22%
Norwegian Cruise Line Holdings Ltd (NCLH) $28.76 -8.03%
Skyworks Solutions Inc. (SWKS) $176.14 -7.47%
Applied Materials Inc. (AMAT) $113.93 -7.23%
KLA-Tencor Corp. (KLAC) $304.79 -7.20%
Nasdaq 100 - Risers
Citrix Systems Inc. (CTXS) $138.86 1.36%
T-Mobile Us, Inc. (TMUS) $120.89 1.26%
Hasbro Inc (HAS) $91.84 1.02%
Dish Network Corp. (DISH) $31.55 0.48%
Mylan Inc. (MYL) $15.85 0.00%
Celgene Corp. (CELG) $108.24 0.00%
Shire Plc Ads (SHPG) $179.20 0.00%
J.B. Hunt Transport Services Inc. (JBHT) $146.48 -0.12%
Cisco Systems Inc. (CSCO) $45.52 -0.48%
Cerner Corp. (CERN) $69.94 -0.50%
Nasdaq 100 - Fallers
Lam Research Corp. (LRCX) $547.65 -8.25%
Nvidia Corp. (NVDA) $532.30 -8.22%
Tesla Inc (TSLA) $682.22 -8.06%
NetEase Inc. Ads (NTES) $108.66 -7.52%
Skyworks Solutions Inc. (SWKS) $176.14 -7.47%
Applied Materials Inc. (AMAT) $113.93 -7.23%
KLA-Tencor Corp. (KLAC) $304.79 -7.20%
Booking Holdings Inc. (BKNG) $2,273.20 -6.97%
Synopsys Inc. (SNPS) $244.09 -6.36%
Intuit Inc. (INTU) $387.98 -6.10%