US close: Stocks close sharply lower as coronavirus fears rattle markets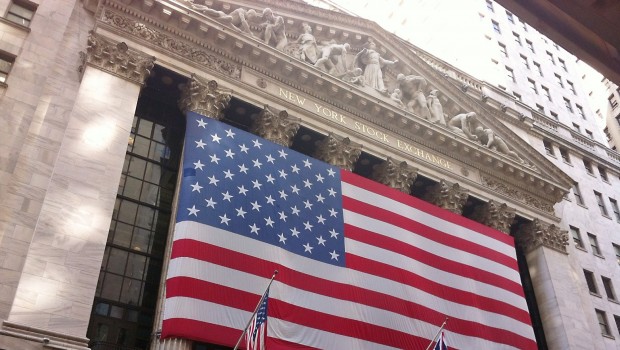 US stocks closed sharply lower on Friday as new cases of the Wuhan coronavirus accelerated overnight, adding to fears that a pronounced global economic slowdown was on the horizon.
At the close, the Dow Jones Industrial Average was down 0.78% at 28,992.41, while the S&P 500 was 1.05% weaker at 3,337.75 and the Nasdaq Composite saw out the session 1.79% softer at 9,576.59.
The Dow closed 227.57 points lower on Friday, following on from losses seen in the previous session as indices dropped from the record highs seen a day earlier.
China's National Health Commission reported overnight that total confirmed cases of the virus had hit 75,465 on the mainland, leading to a total of 2,236 deaths. Over 800 new cases were reported, with South Korea announcing 52 new cases, taking its total to 150.
The outbreak has already hit US companies exposed to China, such as Apple, while new data from the China Passenger Car Association revealed that automotive sales had plummeted 92% in the first two weeks of February.
AJ Bell's Russ Mould said: "While the number of new cases of coronavirus continues to slow in China, the spread outside the country is escalating and it seems the market is waking up to the impact on both individual companies and the wider economy.
"Profit warnings linked to the health crisis, as companies are either hit by slowing consumer demand in China or impact on their supply chain, are starting to trickle out with the impact on iPhone sales revealed by Apple earlier this week the most high profile of these."
On the macro front, economic activity in the US manufacturing sector in February will expand at a softer pace than in the previous month, with IHS Markit's Manufacturing PMI dropping to 50.8 in its advanced print from 51.9 in January.
The reading fell short of market expectation of 51.5.
Elsewhere, IHS Markit's Services PMI dropped below the 50 mark to 49.4 in February, its lowest reading in more than six years, while the composite PMI fell to 49.6 from 53.3.
In other economic news, existing home sales came in a touch higher than expectations in January at 5.46m as levels of sales remained near high levels. Analysts expected a reading of 5.44m.
In the corporate space, Deere shares advanced 7% following quarterly earnings beat, while Dropbox shares surged 19.96% after topping profit estimates overnight.
Microsoft shares fell more than 3%, while Facebook, Amazon, Alphabet and Apple all traded lower amid coronavirus related fears for some of the US' biggest firms.