US close: Stocks close lower as optimism around trade deal fades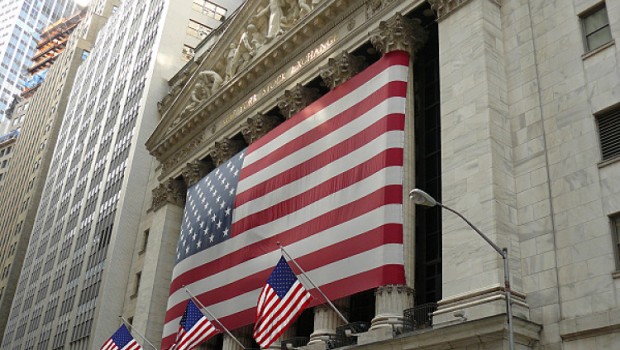 US stocks closed slightly lower on Monday following a report that revealed China wanted to hold further discussions with the US before signing Donald Trump's so-called "phase one" trade deal.
At the close, the Dow Jones Industrial Average was down 0.11% at 26,787.36, while the S&P 500 was down 0.14% at 2,966.15 and the Nasdaq Composite saw out the session 0.10% weaker at 8,048.65.
The Dow closed 29.23 points weaker on Monday after seeing out the previous week on a high after Donald Trump told reporters at the Oval Office that the first phase of a major trade deal with China would be written over the next three weeks.
However, an early morning Bloomberg report claimed that Chinese trade officials wanted to hold more talks before the end of October in order to further discuss details of the "phase one" trade deal before an agreement is signed.
Treasury Secretary Steven Mnuchin then told CNBC that while both sides had made "substantial progress" in last week's negotiations, the agreement was still "subject to documentation". Mnuchin added that a tariff hike on Chinese products set to take effect in December would go ahead if a deal could not be reached by then.
Trump had said on Friday that the deal did not include many details and also cautioned that it could take up to five weeks to get a pact written, suggesting that the two nations' agreement was more of a temporary truce than a full-blown trade pact.
Markets.com analyst Neil Wilson said: "Fake news? Maybe not entirely, but you can stick as much lipstick on it as you like and it will still be a pig.
"The Trump trade deal looks to be unravelling. What's concerning for the market is that the US and China are using different language to describe the deal and don't seem to be on the page at all."
No major corporate earnings were released on Monday but major banks Citigroup, Goldman Sachs, JP Morgan Chase and Wells Fargo were all scheduled to release their latest quarterly results on Tuesday.
Bond markets were closed to celebrate Columbus Day.