US close: Stocks close lower as earnings seasons kicks off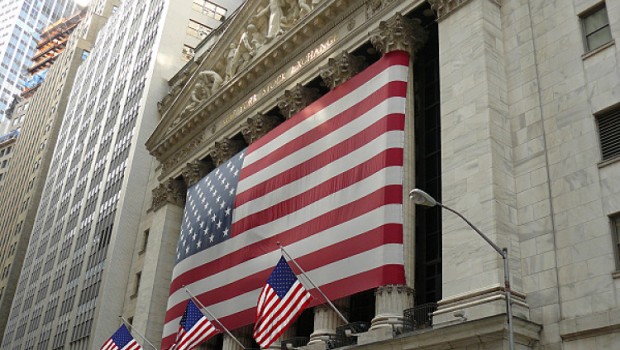 Wall Street stocks closed lower on Tuesday amid a busy day for corporate earnings.
At the close, the Dow Jones Industrial Average was down 0.07% at 30,937.04, while the S&P 500 was 0.15% softer at 3,849.602 and the Nasdaq Composite saw out the session 0.07% weaker at 13,626.06.
The Dow closed 22.96 points lower on Tuesday, extending losses recorded in the previous session.
Tuesday's main focus was earnings from large companies like General Electric, which moved higher after publishing its quarterly figures, and Johnson & Johnson, which was also in the green after topping expectations.
Verizon also topped earnings expectations and issued some upbeat profit guidance, while tech behemoth Microsoft posted quarterly sales of $40.0bn for the first time ever.
As far as the Covid-19 pandemic was concerned, US health officials and lawmakers cautioned Americans about new strains of the coronavirus after Moderna said its vaccine did provide a certain amount of protection against a variant found in South Africa and Minnesota reported the first confirmed case of a Brazilian strain of the virus in the US.
Also in focus was news that Joe Biden's stimulus plans appeared to be at risk of being watered down in order to appease lawmakers on the Republican side of the aisle, with the new president stating he was open to narrowing eligibility for the $1,400 stimulus cheques.
The US has now confirmed a total of 25.95m cases of Covid-19, claiming the lives of more than 433,900 Americans in the process.
On the macro front, the International Monetary Fund updated its World Economic Outlook forecasts on Tuesday and said it now expects overall global growth of 5.5%, an upgrade of 0.3% to reflect the rollout of Covid-19 vaccines and economic stimulus packages, while the US was predicted to return to levels last seen at the end of 2019 in the second half of the year.
Elsewhere, surging home prices don't appear to be slowing down any time too soon, according to the S&P CoreLogic Case-Shiller Home Price Index, driven by high demand and a record low number of homes on the market. Prices nationally rose 9.5% year-on-year in November, the strongest annual growth rate in over six years and a significantly stronger increase than the one recorded a month earlier.
Still on data, US consumer confidence rose in January, according to the Conference Board, which stated its consumer confidence index grew to 89.3, up from December when it fell to 87.1.
Lastly, the Richmond Fed's manufacturing index revealed manufacturing activity across the central Atlantic region grew in January but at a slower pace than seen in December as the composite index fell to 14 in January from a print of 19 registered a month earlier.
Outside of earnings, the biggest headline in the corporate space was news that PepsiCo and Beyond Meat had launched a joint venture aimed at making plant-based snacks.