US close: Stocks close higher in first session back from Christmas break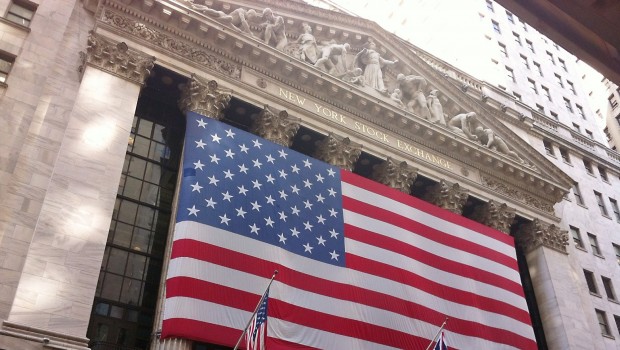 US stocks closed higher on Thursday as traders came back from the Christmas break.
At the close, the Dow Jones Industrial Average was up 0.37% at 28,621.39, while the S&P 500 was 0.51% firmer at 3,239.91 and the Nasdaq Composite saw out the session 0.78% firmer at 9,022.39.
The Dow closed 105.94 points higher on Thursday after closing lower on Tuesday as the truncated Christmas Eve session wrapped up on a mixed note - with the S&P 500 also finishing in the red, while the Nasdaq managed to register a fresh record after its ninth session of gains in a row for the first time since 1998.
In trade news, the Chinese Commerce Ministry said Beijing was in contact with the US regarding the signing of their initial trade deal. Earlier n the week, Donald Trump said the deal was "getting done", adding that there would be a signing ceremony with Chinese leader Xi Jinping.
Markets across Europe, Australia and Hong Kong remained closed.
On the data front, while mortgage rates ticked up just a tiny bit last week, the move was seemingly enough to dampen interest in refinances.
As a result, overall mortgage application volume fell 5.3% last week, according to the Mortgage Bankers Association, but were still 128% higher than a year ago - when rates were 87 basis points higher.
Elsewhere, the number of Americans filing for unemployment benefits fell for a second week, according to new data released by the Labor Department on Thursday.
US initial jobless claims declined by 13,000 from the previous week's level to 222,000 for the seven days ended 14 December- coming in ahead of expectations of a figure of 224,000.
Meanwhile, the four-week moving average came in at 228,000, up 2,250 from the previous week's average.
In corporate news, Amazon shares led gains - jumping more than 4% after the internet retail giant revealed holiday shopping numbers had broken all records.