US close: Stocks close higher as Trump tweets on trade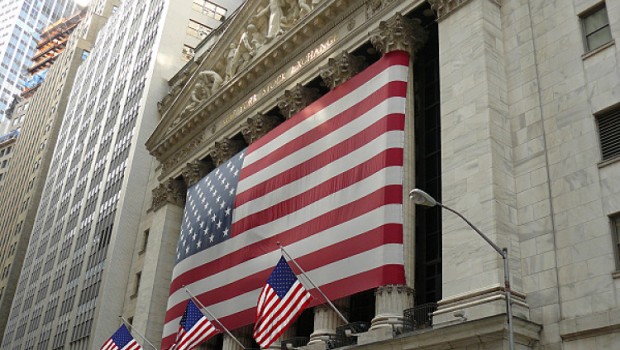 US stocks recorded more gains on Friday as investors again shrugged off news of the President's impeachment and digested some positive trade headlines.
At the close, the Dow Jones Industrial Average was up 0.28% at 28,455.09, while the S&P 500 was ahead 0.49% at 3,221.21 and the Nasdaq Composite came out the gate 0.42% stronger at 8,924.96.
The Dow closed 78.13 points higher on Friday after the Street's main boards once again saw a record high close for all three indices. The Nasdaq's gain was its seventh day of increases on the trot.
Market focus was still on trade news as Treasury Secretary Steven Mnuchin said late on Thursday that he had no doubt trade negotiators would sign their "phase one" deal in early January.
Stocks also got a boost after Donald Trump tweeted he had a "very good talk" with Chinese President Xi Jinping about the state of the US-China trade deal, noting that "China has already started large scale purchases of agricultural product and more".
Xi also said the deal benefited both countries "and the entire world", according to Chinese state-run media agency Xinhua.
On the data front, the pace of economic activity in the States picked up slightly in the third quarter, helped by a smaller drag from inventory building alongside stronger exports and residential fixed investment.
Revised data from the Department of Commerce showed that America's gross domestic product expanded at an annualised pace of 2.1% over the three months ending in September to reach $19.121trn.
Elsewhere, consumer sentiment rose slightly in December, the University of Michigan's Surveys of Consumers revealed. The index of consumer sentiment reached 99.3 for the month - just above estimates of 99.2 and well ahead of November's print of 96.8.
Lastly, manufacturing in the middle of the US continued to fall in December, weighed down by weaker durable-goods manufacturing in the region, according to the Federal Reserve Bank of Kansas City.
The Tenth District Manufacturing Survey's composite index was -8 for December, down from the -3 recorded in the prior two months.
In corporate news, Carnival shares closed 6.54% higher after reporting record full-year revenues and profits despite multiple headwinds, while Winnebago shares were 7.97% firmer on the back of its own figures.