US close: Stocks close higher as earnings begin to roll in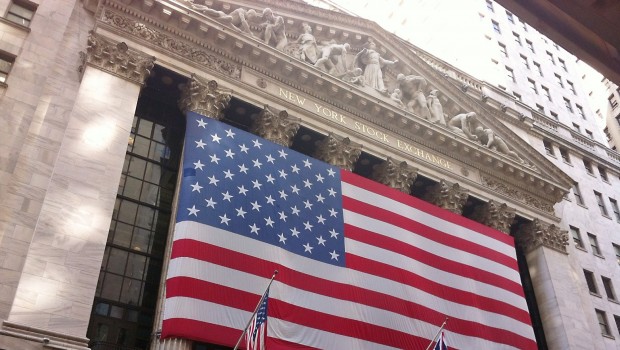 US stocks recorded some gains on Tuesday as earnings from some of America's major banks began to roll in.
At the close, the Dow Jones was up 0.89% at 27,024.80, while the S&P 500 was ahead 1.00% to 2,995.68 and the Nasdaq Composite saw out the session 1.24% firmer at 8,148.71.
The Dow opened 237.44 points higher on Tuesday after closing out the previous session weaker following a report that revealed China wanted to hold further discussions with the US before signing Donald Trump's so-called "phase one" trade deal.
However, spokesman for China's Ministry of Commerce, Geng Shuang, lifted sentiment on Tuesday after saying that Washington and Beijing were on the same page regarding the mini trade agreement reached on 11 October.
But according to Bloomberg, in order for China to hit its target for annual purchases of US agricultural goods, it would need to roll-back some of its retaliatory tariffs and it was not prepared to do so unless the US did the same.
Oanda's Craig Erlam said: "While traders weren't impressed by the lack of consistency in the messaging from both sides, it does still look like something will be signed before the year is out that will de-escalate the trade war for the first time. The details will be key though."
Elsewhere, the White House said it had decided to stop trade negotiations with Turkey and instead opted to raise its steel tariffs back to 50% following an earlier announcement that the US would be removing all its troops from Turkey's northern border with Syria.
In corporate news, JP Morgan shares were up 3.01% at the close after the largest lender in the US by market value blasted past analysts' forecasts for its third quarter, helped by record revenues in its investment banking arm.
Goldman Sachs' shares were down at the close after its quarterly earnings fell short on both the top and bottom line, while Citigroup shares were up after a weak performance from its trading unit offset growing revenues in its institutional clients business.
Johnson and Johnson shares were also up at the end of trading following its strong third-quarter numbers.
On the data front, factory sector activity in the jurisdiction of the Federal Reserve Bank of New York strengthened a tad last month, the results of a closely-followed survey revealed.
The Empire State index rose from a print of 2.0 for September to 4.0 in October, beating economists' forecasts for a reading of 0.0. However, the key sub-index tracking new orders was unchanged versus the prior month at a level of 3.5.