US close: Retail sales, producer prices push equities lower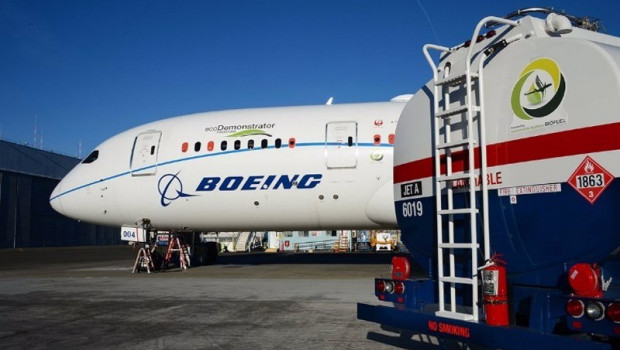 A weaker-than-expected reading on the key monthly retail sales report alongside faster growth in producer prices knocked stocks lower by the close on Wall Street on Tuesday.
The Dow Jones Industrial Average closed down 0.27% at 34,299.33, while the S&P 500 lost 0.2% to 4,246.59 and the Nasdaq Composite was off 0.71% at 14,072.86.
Fresh data released earlier showed industrial production in the United States rose 0.8% in May, just above the consensus for 0.7%.
Pantheon Macroeconomics chief economist Ian Shepherdson noted that headline production was lifted by a rebound in mining extraction, up 1.1%, while manufacturing output rose a "solid" 0.8%.
"Within the manufacturing sector, a hefty 6.7% rebound in vehicle production more than reversed the 5.6% April drop, suggesting that production has settled at a level consistent with the availability of chips.
"Production is down about 5% from the pre-Covid level, but sales have fully recovered, so inventory remains under pressure. In manufacturing ex-autos, output rose 0.5%, after a 0.3% increase in April.
"The numbers are noisy, but it appears that the trend rate of increase has slowed markedly from the fall and early winter pace."
Still, Shepherdson said survey evidence suggested output was rising at a decent clip, leading to hope for solid June numbers.
"Manufacturing production is now back to the pre-Covid level, though the cumulative losses are yet to be recovered.
"Employment in the sector is still more than 500,000 down on its pre-Covid level, so productivity has jumped sharply, but it's not clear how much of this can be sustained.
"The chart shows that manufacturing output ex-autos is back to its pre-Covid level, but the rate of growth has slowed in recent months."
Beyond economic data, investors were waiting on the results of the Federal Reserve's policy meeting on Wednesday, making the latest inflation readings all the more important.
According to Bank of America, 72% of fund managers surveyed described the current inflation pressures as "transitory".
JPMorgan's Jamie Dimon said he was unconvinced that inflation was transitory, however.
Dimon told a conference that the lender was "hoarding" cash in anticipation of higher interest rates because there was a "very good chance" that inflation was here to stay.
Elsewhere on the corporate front, Boeing stock ascended 0.57% following reports that Brussels and Washington had agreed a five-year truce in their long-running dispute about each others' subsidies to their respective aircraft makers.
ExxonMobil was also in the spotlight, rising 3.64%, after analysts at Bank of America told clients the oil major was likely to hike its dividend before the end of 2021.
Dow Jones - Risers
Chevron Corp. (CVX) $110.30 2.16%
American Express Co. (AXP) $166.27 1.50%
Travelers Company Inc. (TRV) $154.62 0.89%
Boeing Co. (BA) $246.54 0.57%
Dow Chemical Co. (DOW) $67.25 0.39%
Merck & Co. Inc. (MRK) $75.70 0.33%
Unitedhealth Group Inc. (UNH) $400.55 0.28%
Caterpillar Inc. (CAT) $219.46 0.21%
Verizon Communications Inc. (VZ) $57.29 0.19%
Honeywell International Inc. (HON) $230.94 0.00%
Dow Jones - Fallers
JP Morgan Chase & Co. (JPM) $155.18 -1.52%
Salesforce.Com Inc. (CRM) $242.58 -1.49%
Walt Disney Co. (DIS) $175.86 -1.30%
Home Depot Inc. (HD) $306.45 -0.93%
Nike Inc. (NKE) $130.29 -0.81%
Cisco Systems Inc. (CSCO) $53.79 -0.70%
Apple Inc. (AAPL) $129.64 -0.64%
Microsoft Corp. (MSFT) $258.36 -0.59%
Amgen Inc. (AMGN) $239.85 -0.56%
Johnson & Johnson (JNJ) $164.51 -0.53%
S&P 500 - Risers
Diamondback Energy Inc. (FANG) $90.85 5.10%
Helmerich & Payne Inc. (HP) $34.55 4.29%
National Oilwell Varco Inc. (NOV) $17.51 4.16%
Exxon Mobil Corp. (XOM) $64.33 3.64%
Alliance Data Systems Corp. (ADS) $113.86 3.49%
HollyFrontier Corp (HFC) $34.95 3.37%
Occidental Petroleum Corp. (OXY) $29.18 3.25%
Marathon Oil Corp. (MRO) $13.84 3.13%
Synchrony Financial (SYF) $50.05 2.90%
Brighthouse Financial, Inc. (BHF) $47.40 2.53%
S&P 500 - Fallers
Alexandria Real Estate Equities Inc. (ARE) $183.72 -5.07%
Freeport-McMoRan Inc (FCX) $37.60 -4.76%
Take-Two Interactive Software Inc. (TTWO) $178.60 -4.36%
Coty Inc. Class A (COTY) $8.81 -4.34%
Activision Blizzard Inc. (ATVI) $95.97 -3.24%
Vertex Pharmaceuticals Inc. (VRTX) $188.97 -2.99%
Molson Coors Beverage Co. Class B (TAP) $58.05 -2.71%
Sl Green Realty Corp. (SLG) $81.16 -2.59%
Electronic Arts Inc. (EA) $144.79 -2.53%
Biogen Inc (BIIB) $396.19 -2.45%
Nasdaq 100 - Risers
Micron Technology Inc. (MU) $82.18 2.10%
DENTSPLY Sirona Inc. (XRAY) $65.89 1.89%
PACCAR Inc. (PCAR) $92.35 1.41%
Cintas Corp. (CTAS) $358.15 1.38%
J.B. Hunt Transport Services Inc. (JBHT) $166.83 1.35%
Qurate Retail Inc. (QRTEA) $13.73 1.25%
Henry Schein Inc. (HSIC) $78.40 1.25%
CSX Corp. (CSX) $98.41 1.15%
Liberty Global plc Series A (LBTYA) $28.00 0.86%
Vodafone Group Plc ADS (VOD) $18.82 0.86%
Nasdaq 100 - Fallers
Take-Two Interactive Software Inc. (TTWO) $178.60 -4.36%
Activision Blizzard Inc. (ATVI) $95.97 -3.24%
Vertex Pharmaceuticals Inc. (VRTX) $188.97 -2.99%
Tesla Inc (TSLA) $599.36 -2.97%
NetEase Inc. Ads (NTES) $111.13 -2.65%
Electronic Arts Inc. (EA) $144.79 -2.53%
Biogen Inc (BIIB) $396.19 -2.45%
Fastenal Co. (FAST) $51.56 -2.22%
Mercadolibre Inc. (MELI) $1,404.78 -1.94%
Baidu Inc. (BIDU) $186.30 -1.86%