US close: Nasdaq slide leads Wall Street weaker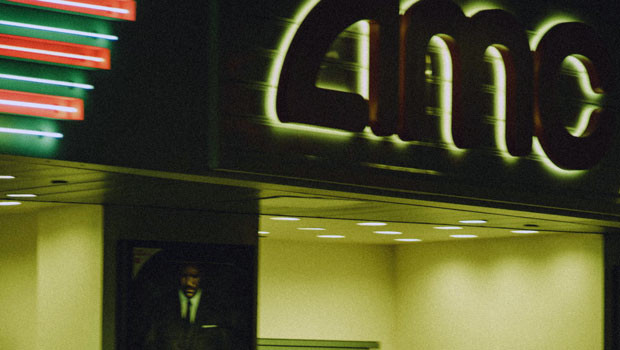 Wall Street stocks closed in the red on Thursday, with Big Tech names on the slide, as investors digested December's producer price index and this week's jobless claims figures.
At the close, the Dow Jones Industrial Average was down 0.49% at 36,113.62 and the S&P 500 was off 1.42% at 4,659.03, while the Nasdaq Composite slid 2.51% to 14,806.81.
The Dow closed 176.7 points lower on Thursday, reversing gains recorded following the publication of December's consumer price index in the previous session.
"It is rare to see the Nasdaq under so much pressure compared to other indices, but the continued pricing in of tighter policy points towards an ongoing move away from high-valuation growth names and towards less-exalted sectors," said IG chief market analyst Chris Beauchamp.
"Such a move should benefit the FTSE 100 overall, with its focus on raw materials firms that are less sensitive to inflation worries and on banks, where higher rates will come as a welcome change."
Thursday's primary focus was the publication of the Labor Department's weekly jobless claims report and the December producer price index.
On the jobless front, claims for unemployment benefits unexpectedly jumped in the seven days ended 8 January but still remained low by historic standards and broadly in line with the pre-pandemic average of around 220,000.
According to the Labor Department, initial jobless claims totalled 230,000 last week, well ahead of estimates for a print of 200,000 and the previous week's unrevised total of 207,000.
The four-week moving average, which levels out volatility in the numbers, came to 211,000, up 6,300 week-on-week, while continuing claims, which run a week behind the headline number, declined to 1.55m from the previous week's revised print of 1.75m.
"The jobless claims numbers are plagued by seasonal adjustment problems before, during and after the holiday season," said Pantheon Macroeconomics' Ian Shepherdson.
"The speed of the drop in claims in November was flattered by favourable seasonals, and the payback is evident in the recent numbers."
Shepherdson said the seasonal issues would likely persist for "another week or two", after which he saw claims dropping towards new cycle lows.
"The trend is heading south, just not as quickly as the data late last fall appeared to suggest."
Turning to the producer price index, wholesale prices in the US increased less quickly than expected last month as food and energy prices slipped.
According to the Labor Department, so-called final demand prices edged up at a month-on-month pace of 0.2%, pushing the annual rate of gains one-tenth of a percentage point lower to 9.7%.
Total final demand prices for goods dropped by 0.4% in comparison to December, but outside of food and energy were up by 0.5%., while final demand services' prices were 0.5% higher, mainly due to a 1.7% jump in transportation and warehousing costs.
In equities, Delta Air Lines ascended 2.12% after it beat expectations on fourth quarter revenue and adjusted profit, while Boeing rose 2.97% amid reports its contentious 737 MAX narrowbody jet could get the nod to resume flying in China shortly.
Housebuilder KB Home rocketed 16.52% after it met forecasts on fourth quarter sales, and beat them on profits, as it cited an "extremely challenging" operating environment amid "healthy demand" for its homes.
On the downside, cinema operator AMC Entertainment was 9.07% lower after chief executive Adam Aron tweeted that he sold 312,500 shares in the popular meme stock.
Investors were also preparing themselves for the beginning of the fourth-quarter earnings season, with BlackRock, JP Morgan Chase, Citigroup and Wells Fargo all scheduled to report on Friday.
Dow Jones - Risers
Boeing Co. (BA) $223.90 2.97%
Caterpillar Inc. (CAT) $227.00 2.07%
Walmart Inc. (WMT) $145.47 1.42%
Dow Chemical Co. (DOW) $59.94 1.15%
3M Co. (MMM) $181.02 0.89%
International Business Machines Corporation (CDI) (IBM) $134.76 0.88%
Coca-Cola Co. (KO) $60.90 0.59%
Walgreens Boots Alliance, Inc. (WBA) $54.19 0.52%
McDonald's Corp. (MCD) $261.41 0.19%
Merck & Co. Inc. (MRK) $81.32 0.15%
Dow Jones - Fallers
Microsoft Corp. (MSFT) $304.80 -4.23%
Salesforce.Com Inc. (CRM) $228.63 -3.87%
Apple Inc. (AAPL) $172.19 -1.90%
Nike Inc. (NKE) $149.59 -1.72%
Walt Disney Co. (DIS) $155.44 -1.50%
Intel Corp. (INTC) $54.94 -1.44%
Unitedhealth Group Inc. (UNH) $467.43 -1.33%
Cisco Systems Inc. (CSCO) $61.50 -1.00%
American Express Co. (AXP) $173.29 -0.68%
Home Depot Inc. (HD) $386.98 -0.62%
S&P 500 - Risers
Biogen Inc (BIIB) $236.67 5.03%
Kroger Co. (KR) $49.48 4.96%
American Airlines Group (AAL) $19.34 4.54%
Borg Warner Inc. (BWA) $49.88 4.26%
Alliance Data Systems Corp. (ADS) $74.87 4.07%
Norwegian Cruise Line Holdings Ltd (NCLH) $23.11 4.01%
Gap Inc. (GPS) $18.43 3.83%
Mattel Inc. (MAT) $22.82 3.77%
United Airlines Holdings Inc (UAL) $48.17 3.50%
Molson Coors Beverage Co. Class B (TAP) $50.28 3.50%
S&P 500 - Fallers
CenturyLink Inc. (LUMN) $12.27 -7.67%
Nvidia Corp. (NVDA) $265.75 -5.09%
Ansys Inc. (ANSS) $352.08 -4.88%
Danaher Corp. (DHR) $292.05 -4.68%
Msci Inc. (MSCI) $533.41 -4.59%
Microsoft Corp. (MSFT) $304.80 -4.23%
Intuit Inc. (INTU) $552.92 -4.22%
Accenture Plc (ACN) $361.37 -4.19%
Cadence Design Systems Inc. (CDNS) $163.16 -4.13%
Broadridge Fin Sol (BR) $163.39 -4.08%
Nasdaq 100 - Risers
Biogen Inc (BIIB) $236.67 5.03%
American Airlines Group (AAL) $19.34 4.54%
PACCAR Inc. (PCAR) $95.32 3.00%
Expedia Group Inc. (EXPE) $185.06 2.10%
Liberty Global plc Series C (LBTYK) $28.25 1.55%
Liberty Global plc Series A (LBTYA) $28.03 1.34%
Booking Holdings Inc. (BKNG) $2,458.98 0.94%
Kraft Heinz Co. (KHC) $37.65 0.94%
Charter Communications Inc. (CHTR) $619.08 0.83%
Vodafone Group Plc ADS (VOD) $16.25 0.74%
Nasdaq 100 - Fallers
Tesla Inc (TSLA) $1,031.56 -6.75%
Mercadolibre Inc. (MELI) $1,131.01 -6.60%
JD.com, Inc. (JD) $71.44 -6.49%
Nvidia Corp. (NVDA) $265.75 -5.09%
NetEase Inc. Ads (NTES) $101.17 -4.57%
Baidu Inc. (BIDU) $152.51 -4.30%
Microsoft Corp. (MSFT) $304.80 -4.23%
Intuit Inc. (INTU) $552.92 -4.22%
Cadence Design Systems Inc. (CDNS) $163.16 -4.13%
Broadcom Inc. (AVGO) $597.19 -3.99%