US close: Mixed session on the Street, Treasury yields remain in focus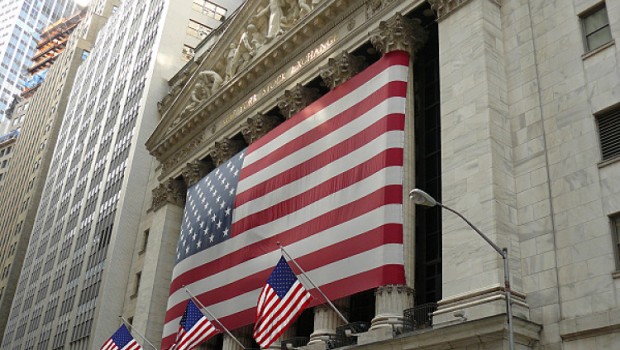 Wall Street stocks closed mostly lower on Monday ahead of Senate testimony from Federal Reserve chairman Jerome Powell tomorrow.
At the close, the Dow Jones Industrial Average was up 0.09% at 31,521.69, while the S&P 500 was 0.77% softer at 3,876.50 and the Nasdaq Composite saw out the session 2.46% weaker at 13,533.05.
The Dow closed 27.37 points higher on Monday after eking out a gain of less than one point in the previous session.
Market participants were paying strict attention to the 10-year Treasury yield, which jumped 14 basis points last week to 1.34%, edging towards its highest level since February 2020. The 10-year yield was up another three basis points at the end of trading on Monday at 1.35%.
Traders were also focussed on Powell, who will deliver his semi-annual testimony on the state of the US economy before the Senate Banking Committee on Tuesday, with comments on rates and inflation potentially determining the market's direction for the rest of the week.
As far as the Covid-19 pandemic was concerned, the White House expects to ship out millions of delayed coronavirus vaccine doses during the week after winter storms disrupted logistics networks.
On the macro front, the Chicago Fed's national activity index improved slightly in January, rising to 0.66 last month from 0.41 in December to come in better than the market expectations for an increase of 0.4%.
Elsewhere, last month's leading index from the Conference Board increased 0.5% to 110.3, suggesting economic growth should improve gradually over the first half of 2021.
Lastly, the Dallas Fed's February manufacturing index surged 15 points to 19.9, indicating a sharp acceleration in output growth.
In the corporate space, Dish Network posted fourth-quarter results that included revenues that were ahead of expectations, while Royal Caribbean said it had lost over $5.8bn in 2020 as a result of the pandemic.
Shares in Tesla and Apple were both sharply lower in early trade, while airline stocks took off after a series of upgrades by analysts at Deutsche Bank.