US close: Mixed session on the Street ahead of Trump-Xi meeting at G20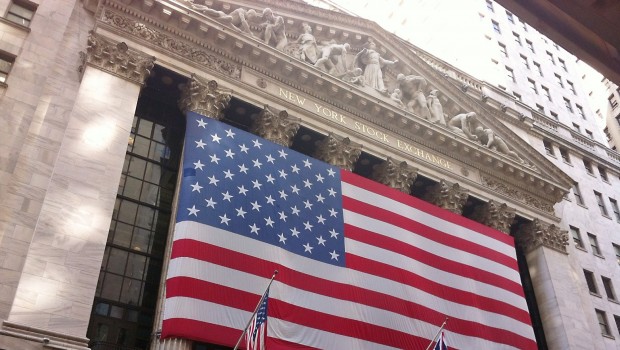 Wall Street stocks turned in a mixed performance on Wednesday ahead of a key meeting between Donald Trump and Chinese President Xi Jinping later in the week.
At the close, the Dow Jones Industrial Average was down 0.04% at 26,536.82, while the S&P 500 closed 0.12% weaker at 2,913.78. The Nasdaq Composite, however, picked up 0.32% in the session to 7,909.97 on the back of a tech rally early in the session.
The Dow closed 11.40 points weaker on Wednesday, while the S&P 500 turned in a fourth straight day of losses, just 24 hours after stocks finished in the red on the heels of much weaker-than-expected consumer confidence data and rising tensions in the Gulf.
Stocks traded mostly higher throughout the session after news broke that Washington may not go ahead with another round of levies on Chinese exports while the two capitals are preparing to resume trade talks.
According to Bloomberg, which cited people familiar with the situation, the decision was still under consideration and might be announced following the meeting between the US and Chinese Presidents scheduled for 29 June.
Mnuchin told CNBC on Wednesday: "We were about 90% of the way there (with a deal) and I think there's a path to complete this."
Mnuchin, who provided no further detail as to what the final 10% of an agreement would entail, added that he was confident Donald Trump and Chinese President Xi Jinping could make further progress in the duo's stalled trade talks at the upcoming G20 leaders' summit.
However, stocks took a turn for the worse later in the session after Donald Trump appeared on Fox Business and said while he wanted to make a trade deal with China, he was also "very happy with where we are now".
"They want a deal more than I do," he added.
On the data front, America's shortfall in trade on goods with the rest of the world widened last month as imports rose more quickly than expected, contrary to expectations for declines in both exports and imports.
In seasonally adjusted terms, the Commerce Department reported a widening in the US goods trade deficit, from -$70.92bn for April to -$74.55bn in May.
In the same report, Commerce said that wholesale inventories grew by 0.4% versus April to reach $678.7bn, as expected by economists.
Separately, Commerce revealed that orders in the US for goods made to last more than three years, a key gauge of business investment, softened unexpectedly in May, amid drops in those for civilian and military aircraft.
According to the Department of Commerce, total durable goods orders shrank by 1.3% month-on-month to reach an annualised pace of $243.4bn and were 1.0% higher on a year ago.
In corporate news, General Mills shares closed 4.45% softer after the Cheerio's maker quarterly sales disappointed, while Micron Technology shares saw out the session 13.34% firmer after leading a tech rally upon the revelation that it could "lawfully resume" making shipments to Chinese telco giant Huawei.
Facebook and Alphabet shares were down just a touch after Trump said the tech giants should be slapped with a lawsuit due to an alleged bias against conservatives.
"We should be suing Google and Facebook and all that, which perhaps we will," Trump said.
He also took aim at Twitter, claiming without evidence that the company was "making it very hard" to "get out my message".
The president had reportedly complained about his follower count during a meeting with Twitter chief executive Jack Dorsey back in April, who explained his lost followers were predominately bots.