US close: Mixed session as rise in new Covid-19 cases weighs on sentiment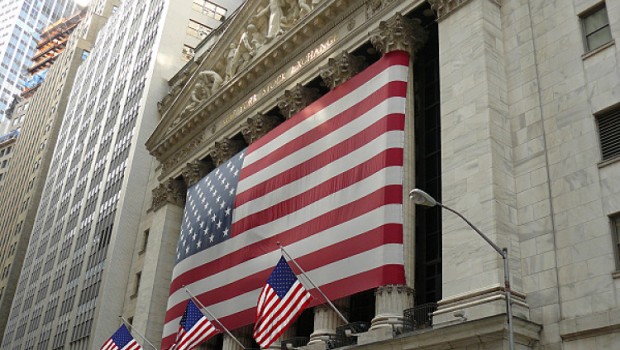 Wall Street stocks turned in a mixed performance on Tuesday as an ever-increasing number of new Covid-19 cases continued to weigh on sentiment.
At the close, the Dow Jones Industrial Average was down 0.80% at 27,463.19 and the S&P 500 was 0.30% softer at 3,390.68, while the Nasdaq Composite saw out the session 0.64% firmer at 11,431.35.
The Dow Jones closed 222.19 points lower on Tuesday, extending losses recorded in its worst performance since early September after the US reported a daily record for new Covid-19 cases over the weekend.
A surge in new Covid-19 cases was still very much so at the forefront of investors' minds after the US reported a record average of 69,967 cases per day over the last week and a 5% rise in hospitalisations across 36 states in the last seven days.
Fading hopes for a stimulus package were also in focus, with Nancy Pelosi's spokesman saying the House Speaker was still "optimistic" that her and Treasury Secretary Steven Mnuchin could strike a deal before the election on 3 November.
However, with Senate Majority Leader Mitch McConnell adjourning the Senate until 9 November, prospects of a deal being reached before the election seemed slim at best.
On the macro front, outlays on investment goods continued growing at a steady pace last month, boosted by orders for transportation equipment. In seasonally adjusted terms, according to the Department of Commerce, new orders for durable goods, those made to last more than three years, grew at a month-on-month pace of 1.9% to reach $237.1bn. Economists had pencilled-in an increase of 1.0%.
Elsewhere, US house prices clocked in with their fastest pace of gains since 1991 in August, a closely-followed gauge of home price inflation showed. According to the Federal Housing Finance Agency, house prices in the US jumped at a month-on-month pace of 1.5% in August (consensus: 0.7%). That put them 8.0% ahead for over the past 12 months.
Still on data, sentiment among US consumers dipped last month but confidence remained solid enough for many of them to be likely to continue to splash out, a widely-followed gauge showed. The Conference Board's consumer confidence gauge slipped from a reading of 101.3 for September to 100.9 in October (consensus: 102.0).
Lastly, the Richmond Federal Reserve's manufacturing index came in at 29 - well ahead of estimates for a reading of 18 and a new record high, buoyed by increases in the shipments and new orders indices.
In the corporate space, Harley-Davidson posted its best third-quarter net income in five years, while 3M earnings topped expectations thanks to a strong showing from its personal safety and home improvement products.
Eli Lilly missed on earnings estimates amid weak demand, something which also impacted competitor Pfizer, while Caterpillar posted a 54% quarterly drop to earnings and Raytheon beat earnings estimates despite reporting declining sales in its aviation unit.
Microsoft posted better-than-expected earnings and revenues, while in deal news, AMD announced that it would snap up rival Xilinx in a $35.0bn all-stock deal.