US close: Mixed performance on the Street following jobless data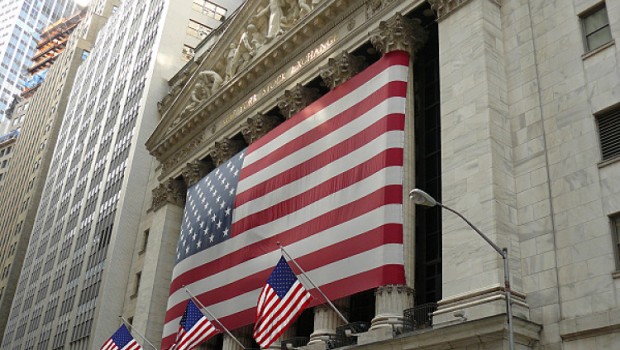 Wall Street stocks turned in a mixed performance on Thursday, with the Dow Jones crossing below the 26,000 barrier following this week's jobless claims data.
At the close, the Dow Jones Industrial Average was down 1.39% at 25,706.09 and the S&P 500 was 0.56% weaker at 3,152.05, while the Nasdaq Composite saw out the session 0.53% stronger at 10,547.75.
The Dow closed 361.19 points lower on Thursday, erasing Wednesday's gains that came amid a fresh record for new coronavirus cases in the US of 62,000.
Thursday's main focus was this week's jobless claims data from the Department of Labor, which fell more than expected.
Data from the Department of Labor showed that initial unemployment claims for the week ending 4 July declined by 99,000 to 1.31m - beating consensus estimates for a reading of 1.39m. The four-week moving average, which is considered more reliable as it smooths out sharp fluctuations in the more volatile weekly figures, fell by 63,000 to 1.43m.
Continuing claims dropped by 698,000 to 18.06m for the week ended 27 June - equivalent to 12.4% of the US workforce.
In terms of the outbreak itself, total confirmed cases of the coronavirus had topped 12m globally - with the US being home to more than a quarter.
Anthony Fauci, director of the National Institute of Allergy and Infectious Diseases, cautioned on Wednesday that the US was still riding he first wave of the pandemic. "We have never gotten out of the first wave," he said. "So I wish we would stop talking about waves and just look at the reality of where we are right now."
In the corporate space, Microsoft shares were higher after analysts at Wedbush Ives raised the software giant's target price to the highest on the Street, while Walgreens shares sunk after suspending its share repurchase program.
Elsewhere, Poseida Therapeutics revealed that its planned initial public offering would see the group offer 14m shares at a price of $16 each.