US close: Markets manage to hold on to gains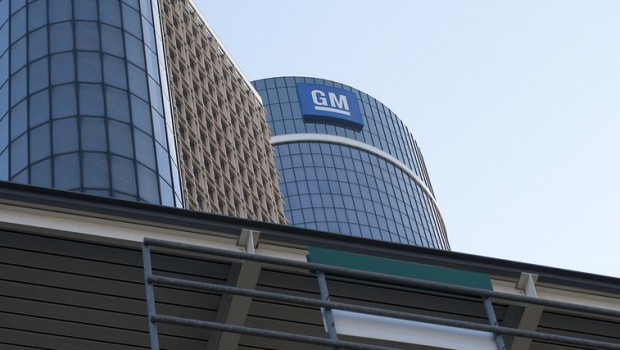 Wall Street indices managed to keep their head above water by the close on Tuesday, having opened on a downbeat note following two days of gains, as investors looked ahead to key inflation data that was set for release the next day.
The Dow Jones Industrial Average finished up 0.16% at 24,640.45, the S&P 500 was ahead 0.26% at 2,662.94, and the Nasdaq 100 managed 0.46% of gains to close at 6,553.86.
Headline CPI, which came in at up +2.2% in November but slipped back to 2.1% in December, was seen slipping again by economists to 2.0% for last month, but rising by 0.4% month-on-month.
"We expect that core services prices rose around 0.25% month-on-month, with the monthly increase in rents cooling off slightly compared to previous months," noted analysts at HSBC.
"We expect that core goods prices were close to unchanged in m-o-m terms, with new and used vehicle prices holding relatively steady.
"Meanwhile, we estimate the headline CPI increased 0.4% m-o-m in January, with average gasoline prices rising by around 5%."
HSBC said it expected the year-on-year headline CPI inflation rate to slow to 2.0%, down from 2.1% in December.
Data released earlier in the day showed that small business optimism in the US improved more than expected in January.
The index of small-business optimism from the National Federation of Independent Business printed at 106.9 last month, up from 104.9 in December beating expectations for a reading of 106.2.
"Main Street is roaring," commented NFIB president and chief executive officer Juanita Duggan.
"Small business owners are not only reporting better profits, but they're also ready to grow and expand.
"The record level of enthusiasm for expansion follows a year of record-breaking optimism among small businesses."
The number of respondents saying 'now is a good time to expand' printed at 32%, marking the highest level in the history of the survey, which began in 1973.
Fedspeak was also in focus, with Cleveland Fed president Loretta Mester telling an audience at the Dayton Area Chamber of Commerce in Ohio that the big moves seen in the stock market over the past 10 days were still "far away" from being large enough to risk causing any damage to the economy.
"I expect the economy will work through this episode of market turbulence and I have not changed my outlook," she said.
In a more conciliatory tone, she added: "Of course, this is my current view of monetary policy," Mester said. "If upside risks to growth come to pass, we may need to steepen the path a bit: if inflation surprises to the downside, we may need to go a bit slower."
Traders were also keeping a close eye on Fed chairman Jerome Powell who said in his inauguration speech that the central bank would "remain alert" to any financial stability risks.
In corporate news, AmerisourceBergen was up 9.3% following reports that transatlantic chemist giant Walgreens Boots Alliance had approached the company about a takeover.
Walgreens Boots was itself down 0.25%.
Amazon saw active trading – up 2.04% - following reports the retailer was planning to slash hundreds of jobs across its consumer business.
General Motors dropped 1.43% after announcing its plans to close an auto plant in South Korea.
PepsiCo quarterly sales were flat, hurt by falling demand in for its beverages across the US, although the soft drinks giant said it had ramped up cost-cutting efforts to protect its bottom line.
Its stock eked out gains of 0.19%.
Xerox shares dipped 2.6% after Darwin Deason, the document management company's third-largest shareholder, sued the firm, its current board members, former chief executive Ursula Burns and Japan's Fujifilm Holdings in an effort to block a deal that would see Fujifilm acquire a controlling stake in Xerox.
Dow Jones - Risers
Caterpillar Inc. (CAT) $153.95 3.19%
Boeing Co. (BA) $343.19 3.10%
American Express Co. (AXP) $94.53 3.10%
Goldman Sachs Group Inc. (GS) $255.43 2.50%
Dowdupont Inc. (DWDP) $70.72 1.83%
Cisco Systems Inc. (CSCO) $41.23 1.55%
Walmart Inc. (WMT) $100.98 1.44%
Apple Inc. (AAPL) $164.34 1.00%
Walt Disney Co. (DIS) $104.12 1.00%
3M Co. (MMM) $231.35 0.94%
Dow Jones - Fallers
General Electric Co. (GE) $14.67 -1.81%
United Technologies Corp. (UTX) $125.81 -1.26%
Merck & Co. Inc. (MRK) $54.90 -0.96%
McDonald's Corp. (MCD) $162.40 -0.93%
Intel Corp. (INTC) $44.46 -0.83%
International Business Machines Corp. (IBM) $150.75 -0.46%
Home Depot Inc. (HD) $183.70 -0.22%
Johnson & Johnson (JNJ) $130.05 -0.21%
Chevron Corp. (CVX) $113.35 -0.19%
Nike Inc. (NKE) $65.89 -0.17%
S&P 500 - Risers
Csra Inc. (CSRA) $40.57 31.67%
Under Armour Inc. Class A (UAA) $16.72 17.28%
Dun & Bradstreet Corp. (DNB) $120.50 10.36%
Amerisource Bergen Corp. (ABC) $97.79 9.62%
CenturyLink Inc. (CTL) $17.21 7.70%
TripAdvisor Inc. (TRIP) $39.88 5.75%
CBRE Group Inc (CBG) $44.15 5.35%
Avery Dennison Corp. (AVY) $116.90 4.86%
Deere & Co. (DE) $161.30 4.11%
CF Industries Holdings Inc. (CF) $39.00 3.67%
S&P 500 - Fallers
Henry Schein Inc. (HSIC) $67.39 -6.64%
Mattel Inc. (MAT) $16.36 -5.76%
Diamond Offshore Drilling Inc. (DO) $14.10 -5.37%
Regeneron Pharmaceuticals Inc. (REGN) $324.57 -5.28%
Patterson Companies Inc. (PDCO) $31.21 -5.19%
Murphy Oil Corp. (MUR) $26.20 -3.96%
Chesapeake Energy Corp. (CHK) $2.74 -3.86%
GameStop Corp. (GME) $15.57 -3.65%
Carmax Inc. (KMX) $63.39 -3.44%
Mallinckrodt Plc Ordinary Shares (MNK) $15.95 -3.27%
Nasdaq 100 - Risers
Mercadolibre Inc. (MELI) $366.51 3.70%
Tesla Inc (TSLA) $323.66 2.51%
J.B. Hunt Transport Services Inc. (JBHT) $118.33 2.11%
Amazon.Com Inc. (AMZN) $1,414.51 2.04%
Nvidia Corp. (NVDA) $232.63 2.02%
JD.com, Inc. (JD) $44.55 1.90%
Sirius XM Holdings Inc (SIRI) $5.96 1.88%
Symantec Corp. (SYMC) $26.58 1.84%
Baidu Inc. (BIDU) $225.60 1.79%
NetEase Inc. Ads (NTES) $300.11 1.77%
Nasdaq 100 - Fallers
Henry Schein Inc. (HSIC) $67.39 -6.64%
Regeneron Pharmaceuticals Inc. (REGN) $324.57 -5.28%
Microchip Technology Inc. (MCHP) $80.81 -2.66%
Biomarin Pharmaceutical Inc. (BMRN) $81.57 -2.05%
Take-Two Interactive Software Inc. (TTWO) $107.78 -1.96%
Facebook Inc. (FB) $173.15 -1.85%
Cadence Design Systems Inc. (CDNS) $37.90 -1.81%
Ulta Salon, Cosmetics & Fragrance Inc. (ULTA) $206.79 -1.28%
Alexion Pharmaceuticals Inc. (ALXN) $113.97 -1.26%
O'Reilly Automotive Inc. (ORLY) $245.31 -1.18%