US close: Markets higher on further lockdown easing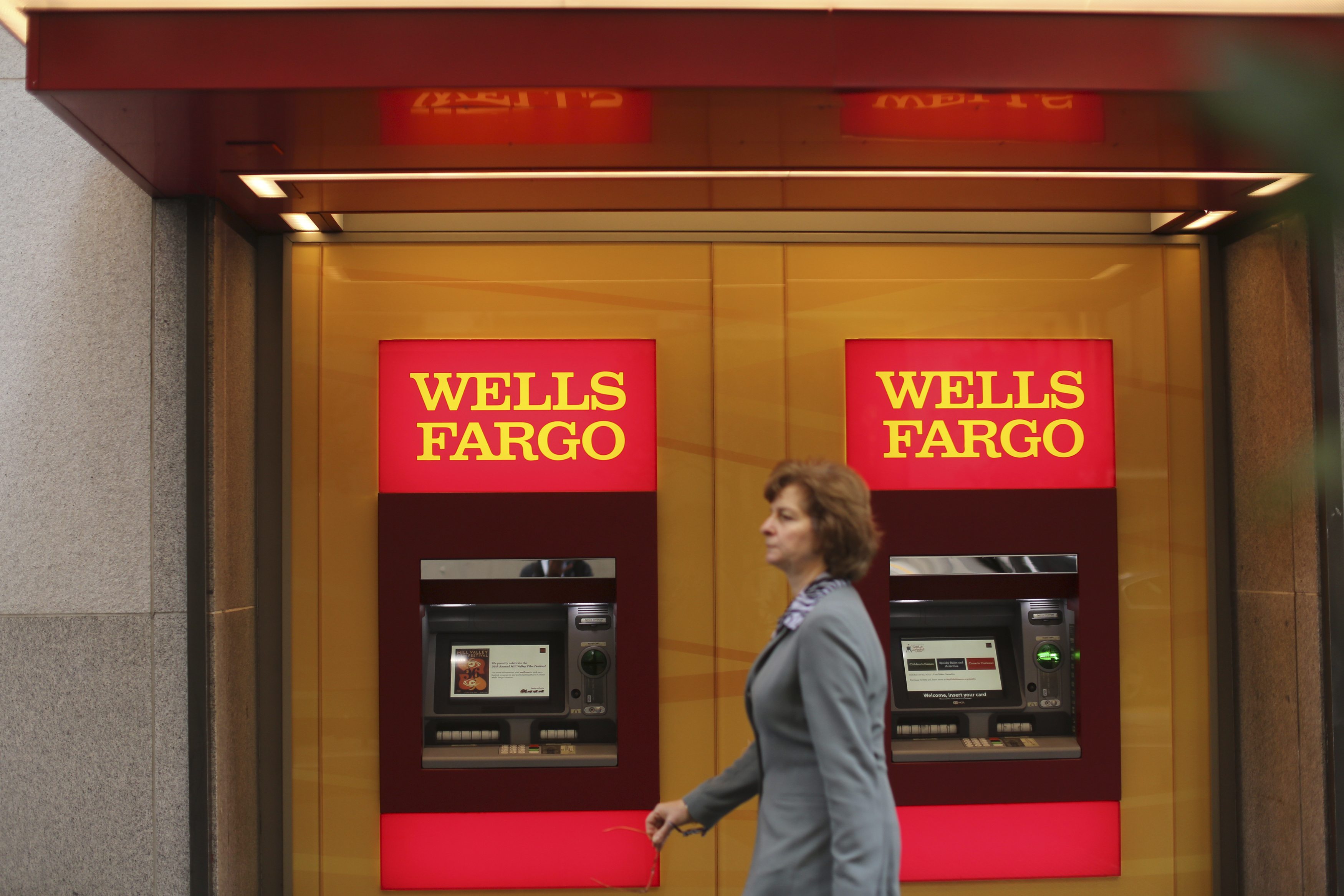 Wall Street stocks closed higher once again on Wednesday, as major indices rallied on growing optimism regarding the reopening of several US states.
At the closing bell, the Dow Jones Industrial Average was up 2.05% at 26,269.89, the S&P 500 added 1.36% to 3,122.87, and the Nasdaq Composite was 0.78% firmer at 9,682.91.
The Dow had opened 274.87 points higher, carrying on its rally from the previous session after market participants remained optimistic about the reopening of the US economy despite a wave of civil unrest spreading across the country.
As far as Wednesday was concerned, investors were zoned in on the latest set of private-sector employment figures from Automatic Data Processing.
The report revealed US firms shed another 2.76m jobs throughout May as a result of the ongoing Covid-19 pandemic - with losses particularly pronounced at larger business, which reported a decline of more than 1.6m.
Traders also remained focussed on a wave of protests across the US as a result of the death of George Floyd, an unarmed African-American man, in Minneapolis last week under the knee of a white police officer.
However, with protests becoming more peaceful after several US cities, including New York City, imposed curfews on their citizens, hopes of reopening the economy have offset many other investor worries.
Donald Trump also seemed to be dialling down on his threat to deploy US troops into cities, with White House officials stating this week's response indicated that local governments would likely be able to restore order.
On the macro front, mortgage applications for the week ended 29 March fell 3.7%, a marked turnaround from the 2.7% increase seen in the prior week.
According to the Mortgage Bankers Association, the drop principally stemmed from a reduction in refinancing activity.
Elsewhere, IHS Markit's services purchasing managers' index rose to 37.5 for May's final reading, a slight recovery from the all-time low of 26.7 set in April.
The composite PMI improved to 37 from 27.
Still on data, new orders for US-made goods dived in April, indicating that business spending had remained depressed early on in the second quarter of 2020 due to the coronavirus pandemic.
The Commerce Department revealed that factory orders had dropped 13% for the month, while data for March was revised to show orders falling 11% instead of the 10.3% as initially reported.
Lastly, the Institute for Supply Management's non-manufacturing index rose 3.6 points to 45.4 in May as American service providers began to emerge from their Covid-19 lockdowns.
Economists had been expecting a reading of 44.
In corporate news, 3M was up 2.33% after it revealed that long-time chief financial officer Nick Gangestad will be succeeded by Monish Patolawala, while Warner Music Group priced its initial public offering at $25 per share as it looked to raise up to $1.92bn.
Stocks tied to the reopening of the economy were on the up, including major carriers American Airlines, Delta Air Lines and United Airlines, which rose 5.61%, 7.8% and 12.5%, respectively.
Banks were also in the green, with JPMorgan Chase advancing 5.29%, Wells Fargo up 5.22% and Bank of America 4.63% higher.
On the other hand, shares in some companies that have benefited from strict stay-at-home orders were lower, with Netflix down 1.25% and Shopify off 2.22%.
Dow Jones - Risers
Boeing Co. (BA) $173.16 12.95%
Raytheon Technologies Corporation (RTX) $67.47 6.42%
American Express Co. (AXP) $105.40 6.39%
JP Morgan Chase & Co. (JPM) $104.27 5.40%
Exxon Mobil Corp. (XOM) $49.24 4.08%
Nike Inc. (NKE) $104.11 3.35%
Goldman Sachs Group Inc. (GS) $210.57 3.15%
Travelers Company Inc. (TRV) $114.47 3.13%
Caterpillar Inc. (CAT) $127.09 3.06%
McDonald's Corp. (MCD) $193.29 3.04%
Dow Jones - Fallers
Home Depot Inc. (HD) $251.00 -0.68%
Walmart Inc. (WMT) $123.47 -0.38%
Unitedhealth Group Inc. (UNH) $305.35 -0.31%
Intel Corp. (INTC) $61.93 -0.31%
Dowdupont Inc. (DWDP) $30.52 0.00%
Pfizer Inc. (PFE) $36.16 0.00%
Cisco Systems Inc. (CSCO) $46.94 0.11%
Walgreens Boots Alliance, Inc. (WBA) $43.61 0.14%
Microsoft Corp. (MSFT) $185.36 0.24%
Visa Inc. (V) $196.87 0.26%
S&P 500 - Risers
Simon Property Group Inc. (SPG) $72.88 14.86%
Macerich Co (MAC) $8.59 14.23%
Coty Inc. Class A (COTY) $4.75 13.37%
Boeing Co. (BA) $173.16 12.95%
Macy's Inc. (M) $7.86 12.93%
United Airlines Holdings Inc (UAL) $33.65 12.50%
Microchip Technology Inc. (MCHP) $108.79 12.34%
Hanesbrands Inc. (HBI) $12.04 12.31%
Gap Inc. (GPS) $11.95 12.21%
Kimco Realty Corp. (KIM) $13.90 11.38%
S&P 500 - Fallers
Campbell Soup Co. (CPB) $48.82 -6.13%
Activision Blizzard Inc. (ATVI) $69.92 -4.19%
Newmont Corporation (NEM) $56.02 -4.19%
Take-Two Interactive Software Inc. (TTWO) $129.30 -3.94%
Tyson Foods Inc. (TSN) $60.10 -3.84%
Electronic Arts Inc. (EA) $117.93 -3.62%
General Mills Inc. (GIS) $61.47 -3.07%
Citrix Systems Inc. (CTXS) $139.57 -2.99%
Humana Inc. (HUM) $393.73 -2.76%
Vertex Pharmaceuticals Inc. (VRTX) $277.01 -2.55%
Nasdaq 100 - Risers
Microchip Technology Inc. (MCHP) $108.79 12.34%
Wynn Resorts Ltd. (WYNN) $93.50 11.18%
Cintas Corp. (CTAS) $270.81 6.20%
Expedia Group Inc. (EXPE) $89.14 5.84%
Lam Research Corp. (LRCX) $286.89 5.68%
American Airlines Group (AAL) $11.85 5.61%
Hasbro Inc (HAS) $77.19 5.28%
KLA-Tencor Corp. (KLAC) $186.05 4.94%
Trip.com Group Limited (TCOM) $27.95 4.88%
Baidu Inc. (BIDU) $112.45 4.87%
Nasdaq 100 - Fallers
Activision Blizzard Inc. (ATVI) $69.92 -4.19%
Take-Two Interactive Software Inc. (TTWO) $129.30 -3.94%
Electronic Arts Inc. (EA) $117.93 -3.62%
Citrix Systems Inc. (CTXS) $139.57 -2.99%
Vertex Pharmaceuticals Inc. (VRTX) $277.01 -2.55%
Dollar Tree Inc (DLTR) $94.57 -2.49%
Regeneron Pharmaceuticals Inc. (REGN) $604.28 -2.17%
Alexion Pharmaceuticals Inc. (ALXN) $113.77 -2.16%
Illumina Inc. (ILMN) $358.32 -2.11%
Incyte Corp. (INCY) $98.83 -2.05%