US close: Markets finish positive amid focus on trade, impeachment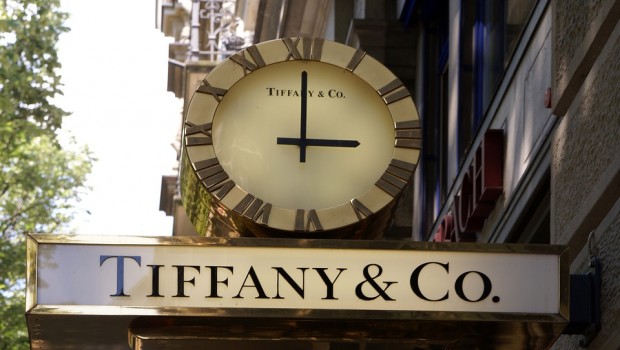 Wall Street trading finished positive on Thursday, as financial markets shrugged off the latest concerns around US-China trade relations, as well as ongoing impeachment proceedings against president Donald Trump.
The Dow Jones Industrial Average ended the session up 0.1% at 27,677.79, the S&P 500 added 0.15% to 3,117.43, and the Nasdaq Composite was 0.05% firmer at 8,570.70.
At the open, the Dow had dropped 61.37 points after seeing out the previous session higher, amid reports that a trade deal between the US and China could be closer than thought earlier in the week.
Market participants were keeping a keen eye on global trade developments yet again on Thursday following news that Beijing and Washington were on the cusp of inking a "phase one" trade deal.
On Wednesday, Donald Trump had said that as far as he was concerned trade talks with China were going "very well", although on Tuesday, top officials from the US administration once again threatened to institute tariffs on another $156bn-worth of Chinese goods on 15 December if a trade agreement was not reached.
For its part, China reiterated a call for existing tariffs to be lowered if the crucial talks between Beijing and Washington were to continue.
Overnight, a Chinese Ministry of Commerce spokesman told reporters: "The Chinese side believes that if the two sides reach a phase one deal, tariffs should be lowered accordingly."
The spokesman added that both sides continued to be in close communication, but did not expand further.
Also keeping the president and investors occupied on Thursday, speaker Nancy Pelosi said the House of Representatives would file impeachment charges against Trump for alleged abuse of power.
"Our democracy is what is at stake, the president leaves us no choice but to act," the top elected Democrat said.
On the data front, the number of Americans filing for unemployment benefits unexpectedly fell last week, according to data from the Labor Department.
US initial jobless claims declined by 10,000 from the previous week's unrevised level to 203,000, beating expectations for an increase to 215,000.
Meanwhile, the four-week moving average came in at 217,750, down 2,000 from the previous week's unrevised average.
Elsewhere, America's shortfall on trade with the rest of the world dropped sharply in October amid a down-draft in import demand.
According to the Department of Commerce, the US trade deficit in goods and services shrank at a month-on-month pace of 7.6% to reach $47.2bn, against consensus expectations for $48.7bn.
Lastly, new orders for US-made goods bounced back in October after two consecutive monthly declines - buoyed by demand for machinery and transportation equipment.
However, gains appeared to be limited as a result of persistently weak business confidence.
Factory goods orders increased 0.3%, the Commerce Department said on Thursday.
Data for September was revised down to show orders dropping 0.8% instead of the 0.6% previously reported.
In corporate news, Dollar General shares were up 1.01% after its latest quarterly figures, while luxury jeweller Tiffany was down 0.13% by the closing bell after revealing it had taken sales hit in the third quarter.
DocuSign finished the session down 0.71%, but was up 9.93% in after-hours action after topped expectations on both earnings and revenue in a release after the close.
Dow Jones - Risers
Nike Inc. (NKE) $95.79 2.21%
Apple Inc. (AAPL) $265.58 1.47%
Unitedhealth Group Inc. (UNH) $282.00 0.96%
Visa Inc. (V) $181.89 0.71%
Caterpillar Inc. (CAT) $141.12 0.66%
Goldman Sachs Group Inc. (GS) $217.14 0.56%
JP Morgan Chase & Co. (JPM) $133.09 0.54%
United Technologies Corp. (UTX) $145.26 0.51%
Verizon Communications Inc. (VZ) $60.82 0.48%
Walgreens Boots Alliance, Inc. (WBA) $59.10 0.32%
Dow Jones - Fallers
3M Co. (MMM) $164.37 -1.66%
Boeing Co. (BA) $345.68 -0.91%
Cisco Systems Inc. (CSCO) $43.52 -0.84%
Travelers Company Inc. (TRV) $134.31 -0.64%
Walt Disney Co. (DIS) $147.44 -0.57%
Chevron Corp. (CVX) $116.34 -0.52%
Home Depot Inc. (HD) $213.00 -0.51%
Exxon Mobil Corp. (XOM) $68.41 -0.35%
Pfizer Inc. (PFE) $38.03 -0.29%
Coca-Cola Co. (KO) $54.19 -0.18%
S&P 500 - Risers
PVH Corp. (PVH) $100.73 3.47%
Biogen Inc (BIIB) $299.39 3.41%
Ralph Lauren Corp (RL) $112.06 3.10%
Stanley Black & Decker Inc. (SWK) $157.41 2.68%
Gen Dynamics Corp. (GD) $182.40 2.41%
Mohawk Inds Inc. (MHK) $138.01 2.36%
Newmont Mining Corp. (NEM) $40.00 2.22%
Perrigo Company plc (PRGO) $51.81 2.21%
Nike Inc. (NKE) $95.79 2.21%
Activision Blizzard Inc. (ATVI) $54.99 2.06%
S&P 500 - Fallers
Alexion Pharmaceuticals Inc. (ALXN) $107.42 -6.96%
Brown Forman Corp. Class B (BF.B) $63.58 -6.29%
F5 Networks Inc. (FFIV) $137.96 -3.91%
L Brands Inc (LB) $18.07 -3.37%
Kroger Co. (KR) $26.80 -3.04%
Synopsys Inc. (SNPS) $131.88 -3.04%
Motorola Solutions Inc (MSI) $160.44 -2.85%
Abiomed Inc. (ABMD) $189.07 -2.49%
Akamai Technologies Inc. (AKAM) $84.33 -2.43%
NRG Energy Inc. (NRG) $38.58 -2.38%
Nasdaq 100 - Risers
Biogen Inc (BIIB) $299.39 3.41%
JD.com, Inc. (JD) $32.54 3.11%
Baidu Inc. (BIDU) $116.75 2.22%
Activision Blizzard Inc. (ATVI) $54.99 2.06%
Dollar Tree Inc (DLTR) $90.80 1.73%
Trip.com Group Limited (TCOM) $32.22 1.70%
Take-Two Interactive Software Inc. (TTWO) $123.97 1.65%
Asml Holdings N.V. (ASML) $273.84 1.51%
J.B. Hunt Transport Services Inc. (JBHT) $113.46 1.49%
Electronic Arts Inc. (EA) $102.13 1.48%
Nasdaq 100 - Fallers
Alexion Pharmaceuticals Inc. (ALXN) $107.42 -6.96%
Qurate Retail Inc. (QRTEA) $8.49 -3.85%
Synopsys Inc. (SNPS) $131.88 -3.04%
Workday, Inc. (WDAY) $160.97 -2.67%
T-Mobile Us, Inc. (TMUS) $76.94 -1.79%
Biomarin Pharmaceutical Inc. (BMRN) $80.08 -1.49%
Ulta Salon, Cosmetics & Fragrance Inc. (ULTA) $236.02 -1.42%
NetEase Inc. Ads (NTES) $314.20 -1.28%
Gilead Sciences Inc. (GILD) $65.93 -1.23%
Costco Wholesale Corp. (COST) $293.10 -1.15%